Business Bites: USDA diversity and inclusion officer, Women's History Month, Corporate sustainability directive
Business Bites: USDA diversity and inclusion officer, Women's History Month, Corporate sustainability directive
On this week's plate: USDA appoints first female diversity and inclusion officer; Jack & Annie's measures its impact on the world with new report; Post Consumer Brands unveils new sleep-focused cereal; and much more.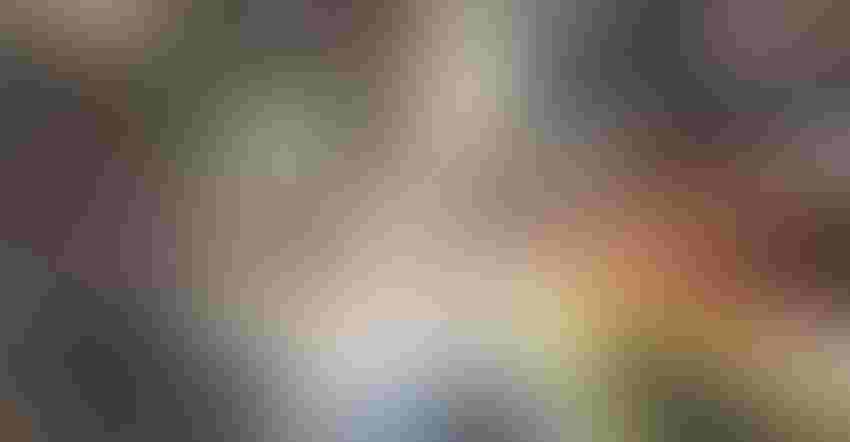 It's Women's History Month—a time to celebrate influential women who have made a significant impact in the world. This week's column celebrates the various women and women-run organizations in the F&B industry who have made strides to advance the industry. Learn more about USDA's newly established (female!) chief diversity and inclusion officer, how Hershey's celebrates women around the world with its specially crafted chocolate products and much more.
USDA appoints first-ever (female) chief diversity and inclusion officer
To kick off Women's History Month, USDA made a timely announcement regarding its leadership team. Former FDA director L'Tonya Davis was named USDA's first-ever chief diversity and inclusion officer. In addition to overseeing the implementation of the department's first-ever diversity, equity, inclusion and accessibility Strategic Plan, Davis will lead USDA in its ongoing efforts to improve these measures within the organization. Establishing a chief diversity and inclusion officer has been "a top priority" for Secretary of Agriculture Tom Vilsack and Deputy Secretary of Agriculture Jewel Bronaugh, the first Black woman and woman of color to serve as deputy secretary, and who recently announced she is stepping down from her position.
Jack & Annie's releases impact report
Plant-based meat manufacturer Jack & Annie's is interested in helping make a positive impact on the world—as well as measuring those efforts. The Colorado-based company released its first-ever impact report, which evaluates the company's contributions to society between 2021 and 2022, including its support of regenerative agriculture, efforts to build community in the United States and India, and family farmer partnerships. Currently, Jack & Annie's works with nearly 1,800 farming families in India, which help harvest the jackfruit used in its products. The brand plans to build on its current sustainability initiatives by planting 50,000 jackfruit trees annually to sequester more carbon, building on its mission to lower its carbon footprint.
Post Consumer Brands launches nighttime cereal
More than half of Americans feel tired most of the time, according to a 2022 consumer survey by Life Extension, and Post Consumer Brands has taken notice. The breakfast cereal manufacturer unveiled its first ready-to-eat (RTE) cereal Sweet Dreams, which is "designed to be part of a healthy sleep routine while still satisfying those nighttime food cravings." Available in two appropriately named flavors—Blueberry Midnight and Honey Moonglow—Sweet Dreams is packed with whole grains and sleep-promoting ingredients, including a nighttime herbal blend, and vitamins and minerals that support natural melatonin production.
Hershey's launches SHE campaign to honor women around the world
In honor of Women's History Month and International Women's Day (March 8), Hershey's launched its third collection of limited-edition SHE bars "to honor the influential women and girls who make an impact on our lives." The chocolate manufacturer partnered with nonprofit Girls on the Run for the second time to design the bars and continue supporting the organization's mission of empowering young women. Together, they curated more than 200 adjectives that describe inspiring women, which are featured on the SHE bars' wrappers. Hershey's—one of the few Fortune 500 companies led by a woman—also achieved 1-to-1 aggregate gender pay equality for salaried employees in the United States in 2020, which the company is working to achieve globally by 2025.
EU's new directive focuses on corporate sustainability due diligence
A new EU regulation is going to change the way the European food industry does business. The EU Directive on Corporate Sustainability Due Diligence comes on the heels of EU's recently approved Corporate Sustainability Reporting Directive (CSRD), which will replace the current Non-Financial Reporting Directive, beginning in 2024. The newly introduced Directive on Corporate Sustainability Due Diligence—which applies to EU and non-EU companies of all sizes—focuses on human rights, labor and the environment, prompting manufacturers to take a closer look at how their businesses operate. The directive narrows in on supply chains, decarbonization, biodiversity and waste management—and the accountability that needs to be upheld by organizations doing business in the region.
Heather Carter is the associate editor of Food & Beverage Insider at Informa Markets. She has worked in trade publishing for nearly a decade, covering a variety of topics, from tile to bedding. Reach her at [email protected].
Subscribe and receive the latest insights on the healthy food and beverage industry.
Join 30,000+ members. Yes, it's completely free.
You May Also Like
---