Israeli food tech companies feel personal impact of war
Israeli food tech companies feel personal impact of war
Many Israeli food science and nutraceutical companies were unable to attend SupplySide West/Food ingredients North America 2023 due to the ongoing Israel-Hamas War. They were affected by employees being called up for military service, challenges in personnel and a focus on shortening international supply chains in preparation for future disruptions.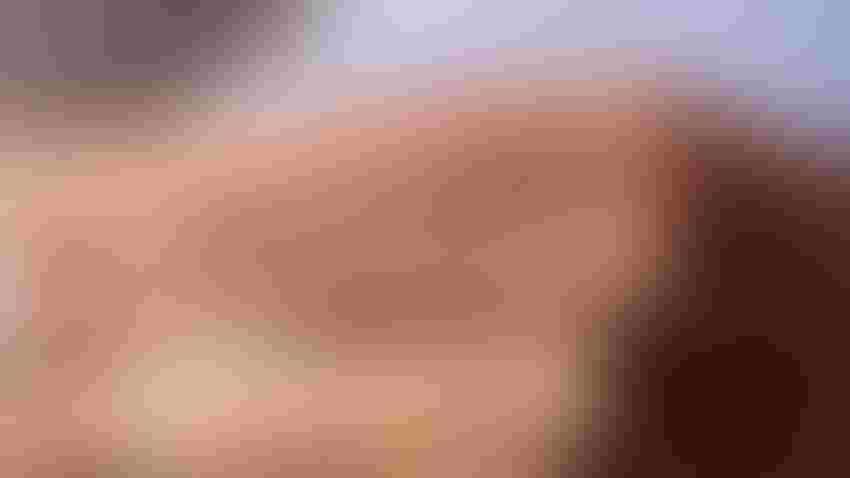 At a Glance
Israeli food science and nutraceutical companies were absent from the 2023 event due to the ongoing Israel-Hamas War.

Israeli companies are looking to shorten international supply chains in preparation for potential future disruptions.

Volunteers and global partners are stepping in to support Israeli companies during these challenging times.
There was a noticeable absence on the show floor at SupplySide West 2023. Israeli food science and nutraceutical companies, which often showcase some of the most forward-thinking innovations in their booths, were largely absent this year.
This tiny country sits firmly on the vanguard of food industry sustainability, meat substitutes and environmentally friendly packaging, among a range of other crucial areas. Flights in and out of Israel are few and far between at the moment, however, due to the Israel-Hamas War that broke out in early October. And employees of Israeli companies are currently feeling the impact of the war both personally and professionally.
Some industry leaders declined to comment at this time, while the conflict is fresh and ongoing. "It might be too soon to discuss the impacts on the food tech sector while we bury so many loved ones," a senior level executive from Tnuva, the world's largest kosher food manufacturer whose headquarters is just 52 miles from Gaza, explained.
But other professionals spoke of challenges in personnel, military call-ups and a push to simplify complex international supply chains in preparation of future disruptions. Here's some of what Israeli food tech companies are facing as the war approaches the one-month mark.
A personal cost
A recurring theme among the companies contacted was that the largest current impact on their operations came from employees being called up to serve in the Israeli military.
"We are constantly challenged with workers' availability," Udi Alroy, CEO and co-founder of sustainable food ingredient startup Carobway, said. "Some have already been drafted into the army, and others have to stay with their families and kids. The longer we extend this period, the more challenges we are facing."
The C-suite definitely isn't immune to this challenge either. Two CEOs contacted had already been called up into the military reserves. One of them, Maya Askenazi Otmazgin from the AI-powered protein startup Maolac Decoding Nature, was scheduled to present at SupplySide West but announced on LinkedIn just 48 hours before the show floor opened that the company would not be able to attend.
"We will not let this setback deter us or stop us from pursuing our goals," the company said in a post.
Shortening the supply chain
Over the last two years, the Russia-Ukraine war has shown how modern international warfare can dramatically impact supply chains. This can be direct interruption, like a disruption of the flow of crucial goods, or "ripple effects" like increased fuel costs. In the early months of the conflict, the MIT Center for Transportation & Logistics pointed to the risk of compounding impacts creating a "bullwhip effect" throughout the global economy.
The executives who spoke with Food & Beverage Insider said the supply chain in Israel has remained largely stable so far. But this hasn't stopped them from looking for ways to plan around potential future issues.
"In times of conflict or disruptions in the supply chain, it becomes increasingly evident that countries and industries need to prioritize investments in programs and solutions aimed at shortening the supply chain and promoting local production of goods," Itay Dana, co-founder and VP of business development of Israeli plant-based ingredient startup Novella.
Specifically, Dana pointed to the increasing importance of precision fermentation and other technologies that make the most of a small physical footprint and are less water and supply intensive than traditional agriculture.
 "We are committed to addressing this need by developing products that can be locally manufactured at any site worldwide," he explained. "One of our key initiatives involved streamlining an extensive agricultural supply chain, which spanned various global locations, into a single centralized facility."
Volunteers step in to fill the void
"As of today, two weeks into the war, the key challenge is getting agricultural labor to harvest fresh goods," Alroy said. "The agriculture in Israel is mainly reliant on Thai workers, many of which have left already."
The online magazine Israel 21c estimated on Oct. 30, 2023, that more than 23,000 Thai workers already went "home in fear," while many Palestinian workers are no longer allowed to enter Israel. "Half the agricultural workforce vanished overnight, leaving crops to rot in the fields and livestock to fend for themselves," reporter Jon Jeffay wrote.
Without the usual labor force in place, thousands of Israeli volunteers have stepped in to help, doing everything from guarding farms to picking celery.
"Groups of volunteers are being established to support not only the transportation of soldiers, but also agriculturally, to supply foods and goods all over the country," Alroy said. "These volunteers make sure services and goods are in place so that every citizen's health and food needs are well provided for."
Partners supporting partners
The spirit of collaboration and support extends far beyond Israel's borders, as companies have seen their colleagues step up to support them however needed.
"Our global partners volunteered to represent our products at SupplySide West and provide us with leads," Dana explained. "Others have generously contributed by reposting our publications and generation content about our activities, effectively supporting our marketing efforts."
This groundswell makes Dana optimistic about the Israeli agriculture and food industry's future, despite its current challenges.
"Israel's history of resilience and adaptability bodes well for a robust recovery," Dana said. "As stability returns, we anticipate a revitalized food tech ecosystem driven by innovation and increased collaboration to adapt to the 'new normal.'"
Subscribe and receive the latest insights on the healthy food and beverage industry.
Join 30,000+ members. Yes, it's completely free.
You May Also Like
---