Business Bites: Israeli food companies, chefs partner to create meals for individuals affected by Israel-Hamas war
Business Bites: Israeli food companies, chefs partner to create meals for individuals affected by Israel-Hamas war
On this week's plate: Tel Aviv-based food professionals unite to develop vegan meal kits for people affected by Israel-Hamas war; ICL Food Specialties and Plantible Foods unveil clean label binding solution for alt-meat and alt-seafood products; global organic milk industry experiences rapid growth; and more.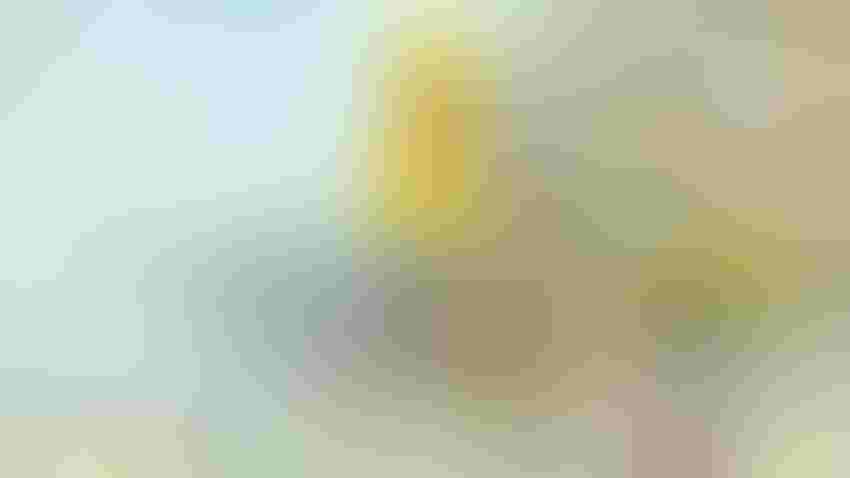 At a Glance
Israeli food companies, chefs, volunteers craft plant-based meals for 400,000 individuals affected by recent war.

Two companies partner to create plant-based binding solution for animal-free meat and seafood products.

Organic milk market to almost double in size over the next decade.
Theodore Roosevelt once said, "Do what you can with all you have, wherever you are." Those words rang true with a contingent of food companies and professionals in Tel Aviv and the surrounding areas, which united a few weeks ago to help cook and distribute much-needed meals to those affected by the Middle Eastern conflict. Learn more in this week's column.
Israeli food company, food tech startups, chefs unite to provide meals for soldiers, displaced families
The Israel-Hamas war commenced on Oct. 7, 2023, and has since claimed more than 1,400 Israeli lives. On Oct. 8, Omer Tal, head chef and culinary consultant for plant-based meat company Redefine Meat Ltd., began an effort to aid soldiers, personnel and displaced families affected by the devastating event. Tal contacted Dor Datner, owner of 12 eateries in Tel Aviv, to partner to help create nearly 6,000 vegan meals in one week, with the help of a collaborative of other Israeli food tech startups, vegan food producers, and 100 volunteers and private chefs. Several food tech startups provided their plant-based innovations as raw materials; Redefine Meat Ltd. donated three tons of its plant-based meat alternatives, including alt-beef and alt-lamb; vegan food producers Green Butcher and More Foods provided their alt-beef products; YoEgg! Foods contributed its plant-based eggs; Creative Pea offered its pea-based chicken and fish solutions; vegan food companies Plenty 4u, Mama Q and Utopi E.y.m. provided nondairy products like cheeses; and Israeli Tofu donated tofu products, including plant-based schnitzel. Vegan iterations of spaghetti and meatballs Bolognese, chicken skewers, fish patties, poached eggs in tomato sauce, cheese pastries and other products were created and used to create fully balanced meal kits, each featuring a protein, carbohydrates, vegetables and a dessert. The meals sustained approximately 400,000 individuals. Though the weeklong effort came to an end, Tal said he is currently working with several smaller private kitchens and restaurants to continue to provide raw materials for 50 meals each day for Israeli soldiers, evacuated families and injured survivors.
Companies introduce clean label binding solution for plant-based meat and seafood
Functional ingredient company ICL Food Specialties and sustainable biology company Plantible Foods recently partnered to create a revolutionary, clean label binding solution for plant-based meat and seafood applications. The new product, Rovitaris Binding Solution, is powered by Plantible Foods' innovative ingredient, RuBisCO, otherwise known as Rubi Protein, a neutral-flavored, off-white protein derived from duckweed (Lemna) that the company said can enhance the texture, nutrition and mouthfeel of various plant-based foods. Rovitaris Binding Solution—a functional protein—can replace most chemically processed binders used in plant-based meat and seafood formulations, such as textured vegetable protein (TVP). Both companies said the product has enhanced nutritional qualities, low allergenicity, and superior binding and gelling properties to help address formulation challenges presented to plant-based food companies. It will be commercially available in 2024 in the United States.
Global organic milk industry expected to almost double by 2033
The global dairy industry is a multi-billion-dollar business. Within this industry lies the organic milk market, which is also rapidly growing. So much so, that it's projected to almost double in size over the next decade, according to market research firm Fact.MR. The organic milk market, valued at $159.75 million in 2022, is expected to experience a compound annual growth rate (CAGR) of 6.5% over the next 10 years to reach a valuation of $319.36 million by the end of 2033. The growth can be attributed to the rising global demand for a range of organic foods, per Fact.MR, since these products are considered to be of "higher quality" to consumers. The firm said consumers have become more health conscious as of late and are seeking healthier alternatives to conventional products, which is a driving force behind the market's growth. Mainly, organic milk is perceived as a healthier option because it doesn't contain synthetic pesticides, antibiotics and hormones commonly seen in nonorganic milk. Growing concerns about the environmental impact of conventional dairy farming practices also play a role in consumers opting for organic milk, which is produced utilizing more sustainable, environmentally friendly methods.
The Kraft Heinz Co. releases 2023 ESG Report
The third-largest F&B company in North America and the fifth-largest F&B company in the world is staying true to its promise to lessen its carbon footprint and become more sustainable as a business. The Kraft Heinz Co. recently released its 2023 ESG Report, "Together at the Table," which outlines progress of its goals related to achieving net-zero greenhouse gas (GHG) emissions by 2050; strengthening diversity, equity, inclusion and belonging; addressing global hunger; and more. The report highlights advancements across the company's three key pillars: Environmental Stewardship, Responsible Sourcing, and Health Living & Community Support. A notable advancement under its Environmental Stewardship pillar is the innovative packaging solutions developed that support the company's net-zero goals, including the Heinz Ketchup pilot with Pulpex to develop a paper-based, renewable and recyclable bottle made from 100% sustainably sourced wood pulp. This effort also piggybacks on the company's August 2023 announcement to reduce plastic use globally by 2030. In the Responsible Sourcing sector, the company sustainably sourced three-quarters of the tomatoes used for Heinz ketchup to date, aligned with its goal to sustainably source 100% of tomatoes for Heinz ketchup by 2025. To further its commitment to people and the environment, the company also reduced approximately 47 million pounds of total sugar in its global portfolio, including Capri Sun orange juice products, which now incorporate monk fruit as a sweetener to reduce sugar content by an average of 40% across U.S. offerings.
Canadian startup creates tinned, vegan seafood products
The global plant-based seafood market is booming. Valued at $42 million in 2021, the market is expected to experience a CAGR of 42.3% from 2022 to 2031 to reach a valuation of $1.3 billion, according to Allied Market Research. Canadian startup Seed to Surf, founded in 2022, creates plant-based seafood products using whole vegetables "to re-create the seafood experience." With a different approach than many other alt-seafood companies on the market, the company's mission is to pay homage to the ocean-dwelling fish and crustaceans its products are named after, rather than imitate them. Seed to Surf utilizes enoki mushrooms (Flammulina filiformis) and celery root (Apium graveolens var. rapaceum) to create two innovative products: Mushroom Crab and Celery Root Smoked Whitefish. Both products, which are gluten free and allergen friendly, only incorporate a handful of ingredients, including sunflower oil, sea salt and seaweed (knob/kelp).
Subscribe and receive the latest insights on the healthy food and beverage industry.
Join 30,000+ members. Yes, it's completely free.
You May Also Like
---