Baby Food Safety Act would set maximum levels of toxins
Baby Food Safety Act would set maximum levels of toxins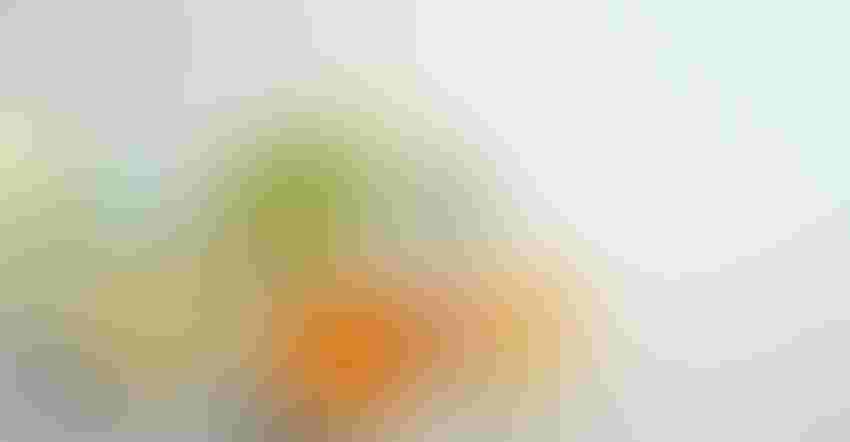 Lawmakers in both chambers of the U.S. Congress have unveiled a bill to reduce toxic heavy metals in baby food.
The March 25 introduction of the Baby Food Safety Act of 2021 follows publication of a bombshell congressional report, which claimed top baby foods are contaminated with dangerous levels of inorganic arsenic, lead, cadmium and mercury.
"For too long, industry has been allowed to self-regulate baby food safety, and the results have been appalling and extremely harmful to our kids," Rep. Raja Krishnamoorthi, a Democrat from Illinois, said in a press release.  "We will not stand for that any longer.  The Baby Food Safety Act will protect our little ones by setting strict limits on toxic heavy metals in baby foods."
Krishnamoorthi and Rep. Tony Cárdenas, a Democrat from California, co-sponsored the bill, along with Sens. Tammy Duckworth (D-Ill.) and Amy Klobuchar (D-Minn.).
According to a one-page summary of the Baby Food Safety Act, it would set maximum levels of inorganic arsenic, lead, cadmium and mercury in baby food. Manufacturers would have to meet such levels within a year of the bill's enactment.
FDA would be required to further lower the levels within two years through guidance, and within three years, establish even smaller quantities through regulation "to levels protective of infant and toddler neurological development, taking into account the most sensitive testing available."
The legislation would impose additional requirements on manufacturers. Their obligations would include testing final products for toxic heavy metals and posting these results online twice annually. The Baby Food Safety Act also would create a public awareness campaign through the Centers for Disease Control and Prevention to highlight risks associated with toxic heavy metals in baby food, as well as authorize $50 million for research on agricultural methods of reducing such heavy metals in crops.
Among the groups supporting the bill: the American Sustainable Business Council, Clean Label Project, Consumer Reports, Environmental Working Group and Healthy Babies Bright Futures (HBBF). HBBF said its own 2019 study identified heavy metals in 95% of baby foods tested, prompting the congressional subcommittee report.
"Government actions to protect babies from the toxic heavy metals in their food are long overdue," said Charlotte Brody, national director of HBBF, in a press release. "The Baby Food Safety Act is much more than a baby step to protect the millions of infants and toddlers that are exposed to these contaminants every day."
Since publication of the congressional report, manufacturers of baby food targeted in the investigation have emphasized their commitment to ensuring the safety of their products.
"We look forward to reviewing all legislative proposals governing our industry, and continuing to work with the FDA, in partnership with the Baby Food Council, on science-based standards that food suppliers can implement across our industry," Beech-Nut Nutrition said in an email, in response to a request for comment on the Baby Food Safety Act. "Beech-Nut is committed to continually refining its internal standards and testing processes as technology and knowledge develops. We have been, and will continue to be, a leader in providing safe, high-quality baby food products."
In a March 28 statement on its website, Gerber said it was reviewing the bill and welcomed "the opportunity to work with our nation's leaders to make the food supply even safer for little ones.
"Gerber has a long and proud history of working with the federal government and adopting new technologies and processes to ensure foods for baby are as safe and nutritious as possible," the company added. "We know media headlines can be concerning. We want parents to rest assured that all our foods, including rice cereals, meet the requirements of the FDA and our own strict standards for safety and quality. If any foods do not pass our quality and safety checks, we do not sell them."
Responding to the Baby Food Safety Act, Happy Family Organics said in an emailed statement, "As a company run by parents, we prioritize the health and safety of our little ones. We are committed to progress and welcome the opportunity to collaborate with Congress and the FDA on science-based legislation and guidance for our industry."
The 2021 bill was introduced not long after FDA publicized new initiatives to reduce toxic elements in food for babies and young children.
"We share the public's concerns for the health of America's children," two top FDA officials shared in a March 5 statement, "and want to reassure parents and caregivers that at the levels we have found through our testing, children are not at an immediate health risk from exposure to toxic elements in foods."
Subscribe and receive the latest insights on the healthy food and beverage industry.
Join 30,000+ members. Yes, it's completely free.
You May Also Like
---