Business Bites: FDA nixes request to ban phthalates in food applications, 100% upcycled flour aims to replace traditional flour
Business Bites: FDA nixes request to ban phthalates in food applications, 100% upcycled flour aims to replace traditional flour
On this week's plate: FDA denies additional citizen petition to ban an array of phthalates in food applications; Renewal Mill introduces new flour replacement comprised of 100% upcycled ingredients; U.S.-based food and food tech companies advance relationships; and more.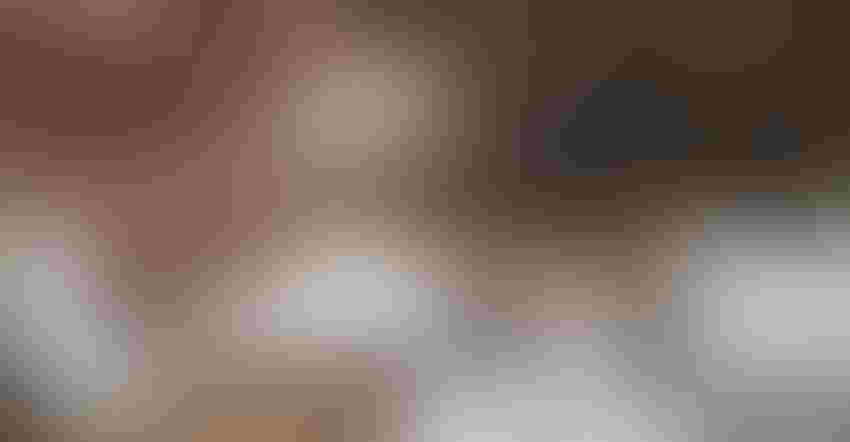 Consumers are keeping a closer eye on which chemicals are being used to create things they use on a daily basis, from food and beverage packaging to clothing and cleaning supplies. FDA rejected a recent citizen petition submitted by nonprofit Earthjustice requesting the agency reconsider its previous denial of a 2016 petition from 10 notable organizations about the ban of certain phthalates in food products and equipment. Also, women-founded company Renewal Mill introduced a 100% upcycled flour that can be used as a total flour replacement in baked goods. More news below.
Government denies new citizen petition to ban 8 phthalates in food packaging
FDA stuck to its guns on a decision it made last year about a ban on certain ortho-phthalates, commonly known as phthalates, used for food packaging and food contact applications. Currently, FDA allows the use of nine phthalates in food contact applications—eight for use as plasticizers and one for use as a monomer. On June 21, 2022, FDA received a petition from New York-based nonprofit Earthjustice to reconsider its previous denial to an April 2016 citizen petition that requested the ban of eight phthalates and a revocation of prior-sanctioned uses for five phthalates for food packaging and production equipment. More than a year later, on July 21, 2023, FDA denied the petition for reconsideration because the agency concluded "it does not provide a basis for modifying the FDA's response to the original citizen petition." FDA explained the information reviewed in the original 2016 petition was "adequately considered," as well as the information recently submitted in the reconsideration petition, and stands behind its decision to deny the original citizen petition.
In related news, the agency is currently reviewing an objection to its final rule, which removed the authorizations for the use of 25 plasticizers—23 phthalates and two other substances—due to abandonment of those uses by industry. It's also reviewing a separate objection to its denial of the food additive petition filed on May 20, 2022, by several public interest groups, including Natural Resources Defense Council, to amend its food additive regulations involving 28 phthalates used in food contact applications.
Renewal Mills unveils 100% upcycled flour
Upcycled ingredients are all the rage in the industry. Upcycled food company Renewal Mill, which offers a range of flours, baking mixes and cookies, recently unveiled a 100% upcycled flour that can replace all the flour (all-purpose and gluten-free) in a formulation. The RenewALL 100% Upcycled Blend was created using a combination of the company's upcycled organic okara flour, upcycled oat protein and upcycled pea starch. With more fiber and protein per serving than whole wheat flour, according to the company, the tan-colored flour blend is neutral tasting and creates a golden crust on cakes, cookies, muffins and crackers.
Willow Biosciences Inc. and Kalsec Inc. develop functional ingredient for savory foods
Teamwork makes the dream work. Biotechnology company Willow Biosciences Inc., which develops bio-based processes to create sustainable functional ingredients, and food and beverage ingredient supplier Kalsec Inc., which offers natural ingredients for savory foods and brewed beverages, announced they are advancing their functional ingredients development program for a large-volume savory foods opportunity. After a successful pilot program that utilized Willow's BioOxi platform, a bio-oxidating platform technology that complements the company's existing biotech platform FutureGrown, Kalsec agreed to advance the partnership for more R&D and scale-up work for commercialization.
"Willow has proven its capabilities repeatedly during our engagement over the last few months and we anticipate a long partnership as the result of our success working together," Roger Nahas, Ph.D., EVP of global R&D and chief innovation officer at Kalsec, said. "Our team has identified a number of savory food and beverage ingredient targets where we can potentially engage with Willow to help bring the best products possible to Kalsec's customers." He added innovation and sustainability would be focal points.
Univar Solutions creates new partnership in North America, South America
Creating working relationships is critical to the success of any business, especially when an array of ingredients is involved. Univar Solutions Brasil Ltda and Univar Solutions Mexico S De, subsidiaries of the global ingredient distributor Univar Solutions, recently expanded their relationship with global ingredient supplier Leprino Foods Co. to offer a wide range of nutritional ingredients and dairy products to food and beverage companies in Brazil and Mexico. With a successful working relationship currently in the United States and Canada, both companies are dedicated to environmental responsibility and sustainable product development, according to Kevin Hack, global vice president of food ingredients at Univar Solutions. He said the new facilities in Sao Paulo and Mexico City will be a "key resource" as the companies continue to work together to create "innovative solutions needed to help keep communities healthy and fed now and in the future." The partnership will also help improve efficiency and reduce transportation costs.
Campbell's adds first-ever gluten-free options to soup portfolio
An American staple known for its canned soup products, Campbell's is entering the gluten-free market. The 154-year-old company recently unveiled new gluten-free cooking soups in two of its most popular flavors, Cream of Chicken and Cream of Mushroom. The main difference: replacing the original recipes' wheat flour with rice flour. After conducting a customer survey in June consisting of 600 participants ages 18-64, the New Jersey-based company found that nearly 20% of Americans are avoiding gluten, prompting the development. The soups are currently available nationwide.
Heather Carter is the associate editor of Food & Beverage Insider at Informa Markets. She has worked in B2B publishing for nearly a decade, covering a variety of topics, from tile to bedding to the food & beverage industry.
Like what you're reading? Be sure to subscribe to Food & Beverage Insider's weekly newsletter so you never miss a "bite." Click here to subscribe or reach out to Heather Carter at [email protected] to learn more about being featured.
Subscribe and receive the latest insights on the healthy food and beverage industry.
Join 30,000+ members. Yes, it's completely free.
You May Also Like
---