IFT FIRST showcases plant-based innovations
IFT FIRST showcases plant-based innovations
The annual event, held at McCormick Place in Chicago in mid-July, featured an array of new food and beverage solutions, technologies and machinery.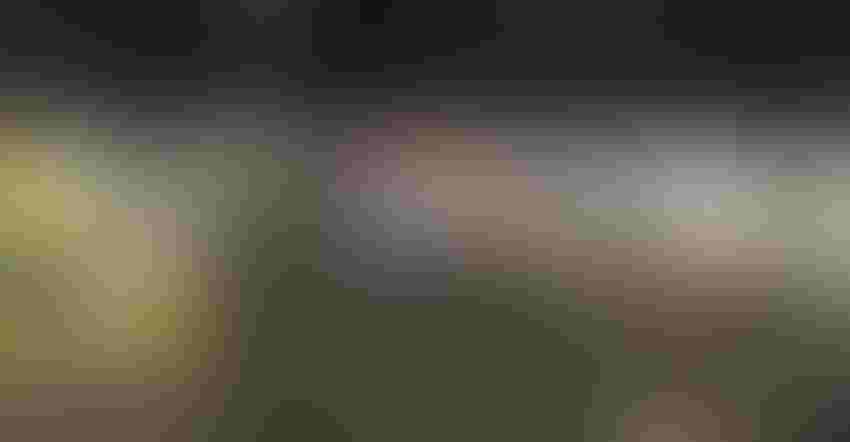 The IFT FIRST event in Chicago highlighted a variety of innovations, especially in the plant-based space. Ingredient companies and food companies alike showcased new alt-protein and nondairy products, which tasted like, or in some cases better than, their animal-derived counterparts.
For example, plant-based meat company Land Lovers (formerly Alchemeat), which exhibited for the first time in the Startup Pavilion under its new name, hit it out of the park with a "cow-free" steak. Created using a combination of soy protein, soy flour and wheat gluten, the protein-packed filet (15 grams per 3-ounce serving) checked every box, in terms of taste, flavor and texture. It was the closest tasting to authentic beef, truly emulating a cut of flank steak, from the chewy, yet tender texture to fibrous qualities and brown-like color.
Other meatless alternatives, such as pork and chicken, were also on display. InnovoPro, which specializes in chickpea protein solutions, unveiled a Mexican-inspired, plant-based chorizo taco using its chickpea-based textured vegetable protein (TVP) CP-XTURA65. The meatless chorizo was complemented by a dairy-free, smoky chipotle sauce developed using the company's chickpea protein concentrate CP-PRO70, which added an elevated flavor profile.
Ingredient company AAK, which offers protein and dairy alternatives, introduced a plant-based chicken nugget. It was crafted using a combination of wheat protein, pea protein, faba bean protein and potato starch, as well as the company's sunflower and coconut oil AkoVeg 117-14. The nuggets, which were fried in AAK's high oleic sunflower oil AkoSun 46-53, had a golden crust comparable to that of any fast-food or household brand's offering.
One of the only companies showcasing a plant-based pork product was global ingredient company DSM, which served vegan pork empanadas featuring a handful of its ingredients, as well as plant-based cheddar cheese. The empanada was made using the company's Vertis TVP plant-based protein, a high-quality TVP with improved functionality; Maxavor PlantMasker and White Meat YE process flavors, which create an authentic meat taste with low sodium; Gistex HUM LS yeast extract, which builds a savory taste foundation without adding flavor notes; and Dairy Type Enhancer concentrate, a dairy-like flavor for plant-based food applications.
DSM's plant-based crab salad was also on display at the show. Demonstrated on the first day, it was enhanced with the company's signature Maxavor Fish C YE, which comes in the flavors of tuna, salmon and the distinct sweetness and tanginess of white crab meat. Maxavor Fish C YE has been formulated to complement plant-based seafood in a natural way; it works well with textured canola, pea and faba bean protein. To achieve the usual fish juiciness and mouthfeel, the company uses Gellaneer gellan gum, a hydrocolloid. The crab salad was tossed with a vegan mayonnaise.
In the nondairy arena, one creation really stood out. Tate & Lyle's sugar-free, dairy-free coconut soft serve surpassed expectations, with a creaminess and mouthfeel expected from traditional ice cream. The prototype was created using the company's Dolcia Prima Allulose, which adds sweetness and functionality, and was swirled with a dairy-based ube soft serve that also featured the ingredient. It was almost impossible to tell the difference between the two, in terms of which option incorporated dairy, highlighting the company's efforts to provide a stabilized and enriched product that doesn't comprise on taste or texture.
Heather Carter is the associate editor of Food & Beverage Insider at Informa Markets. She has worked in B2B publishing for nearly a decade, covering a variety of topics, from tile and bedding to the food & beverage industry. Reach her at [email protected].
Subscribe and receive the latest insights on the healthy food and beverage industry.
Join 30,000+ members. Yes, it's completely free.
You May Also Like
---