New 'food compass' aims to make nutritional comparisons simpler
New 'food compass' aims to make nutritional comparisons simpler
Researchers at Tufts University have aimed to create a system to easily and conveniently compare the nutritional profile of foods and beverages.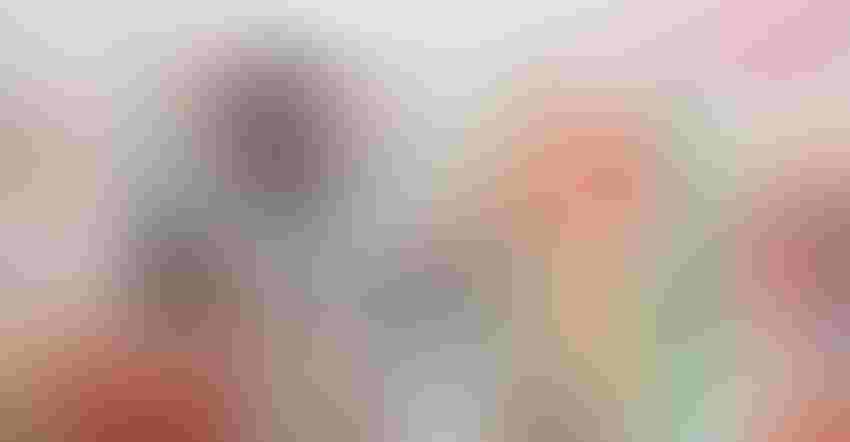 In the wake of COVID-19, many consumers are seeking to improve their overall health through their diets. And while it's easy for consumers to identify certain foods—fruits and vegetables, for example—as healthy and others—candy and soda, for example—as less healthy, it's not always easy to compare two or more similar foods or beverages.
Researchers at Tufts University have sought to make such comparisons easier through their new "food compass," which gives food and beverage a score between 0 and 100 to objectively measure its overall healthfulness (Nature Food. Volume 2;809–818 [2021]). 
To develop this "Food Compass Nutrient Profiling System," the researchers examined and ranked more than 8,000 foods and beverages.
"We scored 54 attributes across nine health-relevant domains: nutrient ratios, vitamins, minerals, food ingredients, additives, processing, specific lipids, fiber and protein, and phytochemicals," the authors wrote. "The domain scores were summed into a final Food Compass Score (FCS) ranging from 1 (least healthy) to 100 (most healthy) for all foods and beverages."
Based on this assessment, raspberries came out on top as the healthiest food examined, scoring a 100. Other high performers included salted almonds, vegetable curry, tuna fish with light mayo, and black coffee. Perhaps unsurprisingly, many of the lowest rated foods were highly processed instant meals and fast food. Instant noodles, dinged for their typically high sodium content, scored a 1 on the scale, with instant puddings and soups as well as fast food burgers and pizza all scoring single digits.
While the high and low points of the scale are unsurprising, some of the close scores should serve to open consumers' minds about what it really means for a food or beverage to be "healthy." For example, a serving of white rice with soy sauce scored similarly to an ice cream sundae; one serving of pasta rates similarly to a cheeseburger.
The creators of the compass system noted foods scoring higher than 70 should be sought out; those ranked between 31-69 should be consumed in moderation, and those scoring 30 or less should be generally avoided. Somewhat concerningly, the average score of the 8,032 foods and beverages assessed was just a 43.2. Desserts and snacks were the lowest-scoring group, with an average score of just 16.4; on the other end of the spectrum, fruits averaged a 73.9, vegetables averaged 69.1, and nuts, legumes and seeds averaged a score of 78.6. The system also compared different forms of animal-derived protein; seafood scored best with an average score of 67, followed by poultry (42.7) and beef (24.9).
"Once you get beyond 'eat your veggies, avoid soda,' the public is pretty confused about how to identify healthier choices in the grocery store, cafeteria, and restaurant," said Dariush Mazaffarian, M.D., and the lead author of the study. "Consumers, policy-makers, and even industry are looking for simple tools to guide everyone toward healthier choices."
The authors' overall assertion—that consumers desire to eat and drink healthier foods and beverages, but struggle to identify them—can be seen in other areas. A recent study, for example, noted consumers are more likely to choose healthier food options when those options are clearly labeled. Additionally, consumer demand for healthier versions of their favorite foods and beverages is on the rise—everything from healthier snacks and beverages to confectionery, baked goods and more.
Additionally, the overall healthfulness of food and beverage products comes down to myriad factors. Consumers may not know whether it's best to avoid some ingredients, like salt and sugar, or seek out others like fiber and protein. A system that takes all of those considerations into account and provides one single—even if perhaps over-simplified—number would make consumer comparison shopping simpler.
Subscribe and receive the latest insights on the healthy food and beverage industry.
Join 30,000+ members. Yes, it's completely free.
You May Also Like
---