Natural spells success for growing bakery category
Natural spells success for growing bakery category
Bakery sales are on the rise as brands launch products boasting benefits such as extra protein, superfoods, hidden veggies, good fats and more.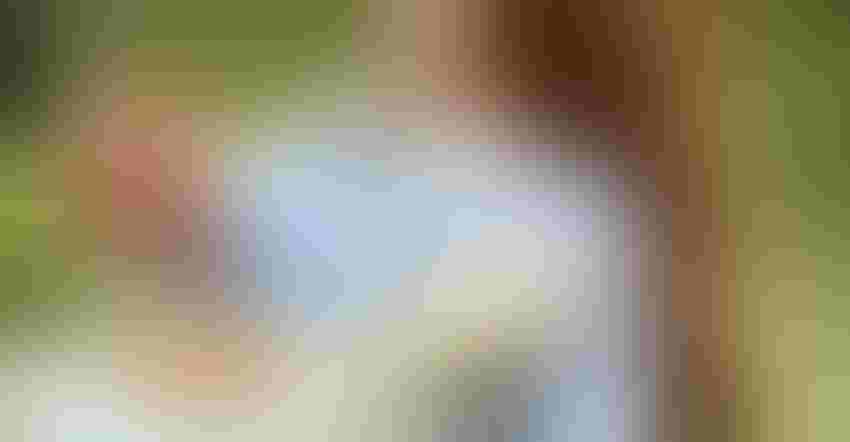 The ongoing effects of COVID-19 are causing strain across nearly every industry—from tech to transportation, hospitality to health care—and businesses small and large are facing tough times. However, people need to eat, which bodes well for the food and beverage sector.
One category experiencing an uptick in retail sales is bakery. According to the American Bakery Association, sales in the U.S. bakery aisle jumped an unprecedented 62.3% over the week ending March 15, 2020, with IRI finding a sales increase of 44.3% for cookies and crackers alone. SPINS data found options in the natural channel are especially appealing, with sales of natural bread and baked goods growing 11.3% in the 52 weeks ending March 22, 2020. Bagels and muffins led the way in terms of growth at 23.4%, and bread loaves topped the category in market share, reaching nearly US$1.2 billion. Sales of natural shelf-stable cookies and snack bars grew 10% during the same time.
"In times of crisis, people tend to buy comforting, indulgent treats," noted Jennifer Mapes-Christ, food research manager for Packaged Facts. Consumers are also "stress baking," she added, which translates on the shelf to a preference for less processed and more homemade-style products.
These indulgent categories are experiencing transformation as demand for clean label options inspires formulation, ingredient innovation and market growth. What's more, brands are launching bakery items that boast added benefits such as extra protein, superfoods, hidden veggies, good fats and more.
It's an area with incredible opportunity, as evidenced by the new and novel clean label bakery ingredients from suppliers through our SupplySide and Food ingredients North America (FiNA) events, where food and beverage executives connect with ingredient buyers and suppliers across the health and nutrition marketplace. Brands looking to enter the natural bakery space or expand their existing portfolios should consider the following:
Understand market drivers for natural bakery products
"Consumers around the world have a love affair with baked goods; however, with the rise of dietary concerns related to carbohydrates, sugar and trans fats, there is growing pressure for bakery manufacturers to create better-for-you products," noted Pam Stauffer, global marketing programs manager at Cargill.
That demand for better-for-you products was evident in the June release of Information Resources Inc.'s (IRI) 2019 New Product Pacesetters report identifying the most successful consumer packaged goods (CPG) brands based on exceptional first-year dollar sales across food and beverage, nonfood and convenience store sectors. Six food and beverage New Product Pacesetters earned more than $100 million in multioutlet channels—the last time the food and beverage category had at least six products break the $100 million mark was in 2012. The median food and beverage New Product Pacesetter earned $19 million in 2019, compared with $11 million in 2018.
That $8 million bump is notable and considerable and, according to IRI, driven by brands shifting toward natural and non-GMO ingredients. Three bakery products made the Top 10 food and beverage New Product Pacesetters list—Arnold/Brownberry/Oroweat Sandwich Thins ($103.2 million), Cheez-It Snap'd ($88.7 million) and Pop-Tarts Bites ($68.3 million). The products represent different bakery subcategories including bread, baked snacks/crackers and sweet baked goods.
Consider the bread category, which represents the largest slice of the bakery pie. As noted in Research and Markets' "Bread Market - Growth, Trends, and Forecasts (2020-2025)" report, demand for functional ingredients in bakery products is rising, owing to their nutritional benefits. The report noted bread, a staple that constitutes a major part of the daily diet, has catered to more functional demand. New low-carb, high-fiber, multi-grain and fortified breads that appeal to health-conscious consumers have triggered the market growth. In addition to functional health benefits, incorporating natural ingredients, such as natural preservatives, antioxidants and enzymes in bread are on the rise. Brands are targeting to replace shortenings and fat with omega-9s and omega-3s that improve the fatty acid profile and support performance. Cholesterol reduction, weight management, high protein and sugar control are the key consumer trends.
In his article, "Cross-generational marketing: What's on a bread label is as important as what's not," Bill Hanes of Lesaffre noted fortification presents an opportunity for bread brands to stand out on the shelf. Various ingredients offer many options to add protein and calcium to bread formulations. Both protein and calcium have appeal across generations, but protein especially has potential to encourage purchases among Gen Z and Millennial consumers.
Jamie Mavec, senior marketing manager at Cargill, agreed, noting the biggest opportunity for fortification exists in the bread, muffin, cracker and breakfast biscuit sectors since they can help consumers start their day off on the right foot. Fiber is top of mind at Corbion, since it can allow bakery brands to carry on-pack claims related to improving cholesterol and blood sugar levels, managing weight and increasing energy.
Keep ingredient selection and functionality top of mind
For many consumers, healthier baked goods—whether sweet or savory, shelf stable or frozen—are defined by what they lack: gluten, allergens, unhealthy fats, added sugars or sodium. These products have potential to soar if they contain the right mix of ingredients to help products maintain the taste, texture, shelf life and indulgence consumers desire. According to Allied Market Research, the global bakery ingredients market was valued at $12.6 billion in 2017 and is projected to reach nearly $18.6 billion by 2025, growing at a compound annual growth rate (CAGR) of 5% from 2018 to 2025.
In her article, "Clean label bakery takes the cake," Melissa Kvidahl Reilly noted increased interest in gluten-free products is propelling the market for alternative flours. Ancient grains and other wheat alternatives have reached mainstream status not only because they're celiac-friendly, but because they tend to also offer health benefits attractive in a clean label market, she wrote.
Eugenia Erlij, vice president of marketing and communications at Innophos, said some of the most popular gluten-free flours on her radar include those made from flaxseed, millet, buckwheat, rice and quinoa. "New heirloom varieties of barley, such as black and purple barley, are making their way into production of baked goods and other products," she added.
Sugar reduction also is an important trend in the sweet bakery category. "This trend is not only driven by simple calorie reduction but also by the negative image that sugar is facing at the moment," said Jorge Cortines, product manager, application technology at Jungbunzlauer. "We have noticed that knowledge about sugar and sugar substitutes has increased in the last few years, and therefore consumers are turning to sugar alternatives that are viewed as natural and clean label."
Fats and oils also are staple ingredients that make bakery products taste so good; however, cost and functionality are critical areas brands must consider when making the switch to natural. In some cases, removal of certain fats is straightforward and results in minimal extra cost; in other cases, fats can have a major functional role, and therefore must be replaced with other ingredient or processing solutions. Bakery fats require an optimal level of plasticity for functionality and must be pliable with the correct degree of firmness. To ensure bakery success, a fat needs to be solid at room temperature to provide the right structure, creaming capabilities and mouthfeel. However, even solid fats are not entirely solid. They consist of two phases: a solid portion (solid fat) and a liquid portion (liquid or oil).
When choosing a fat, manufacturers must target a balance between the solid and liquid components. For example, too much solid content or too high a melting point, and the product will not have the proper melting characteristics, yielding an undesirable mouthfeel. Consequently, too much liquid can make the product oil out or taste oily. In an icing, the product won't aerate properly.
Colors add function to bakery products
Color additives used in food development not only make products more visually appealing, they also offset possible color loss, enhance naturally occurring colors or give bland-looking foods an attractive hue. Besides imparting flavor to a product, flavor additives have functional roles, such as masking off-notes and bitterness from nutritional ingredients such as certain proteins, fibers, omega-3s, botanicals, and vitamins and minerals.
The global food colors market—synthetic, natural and nature-identical—reached US$3.8 billion in 2018 and is projected to reach $5.12 billion by 2023, according to MarketsandMarkets. The natural segment, fueled by increased demand for food and beverage products made with natural and clean label ingredients, accounted for the lion's share of the total market.
The use of synthetic colors in food and beverage products has been a hot-button issue ever since the 2007 University of Southampton's study (Lancet. 2007 Nov 3;370(9598):1560-7) linking food colors to hyperactivity in children. The study's results eventually were found to be lackluster by the European Food Safety Authority's (EFSA) Panel on Food Additives, Flavourings, Processing Aids and Materials in Contact with Food. Nevertheless, the study set the stage for growing consumer backlash against artificial colorants in food.
The result has been increased market opportunity for natural colors in key application areas including dairy, beverages, bakery and confectionery. Natural sources include beta carotene, astaxanthin, anthocyanin, annatto and others, while natural-identical sources include mixed carotene, lutein, canthaxanthin, lycopene, curcumin, titanium oxide and more. Furthermore, fruits, vegetables, concentrates and extracts also are becoming more popular as natural alternatives.
In her article, "Using clean label colors to transform bakery," Alice Lee of GNT Inc. noted natural food colors can be used for a wide range of baked goods such as breads, muffins, cupcakes, pancakes and waffles. Further, natural colors are available in a variety of formats, including liquids and powders, providing options for different product requirements. Liquid colors, which can be added to any water in the formulation, are well suited to many bakery applications. She cautions these types of ingredients are not a plug-and-play solution. To ensure they deliver the best possible performance, it is vital to understand the technical aspects that affect the chosen application.
That means understanding factors such as the pH value, density and fat content of the formulation as well as knowing how it will be processed, packaged and merchandised. Extensive testing, including exposing the product to extreme heat and light, should be undertaken to establish the stability of the colors.
Labeling and packaging matters
In his article, "COVID-19 driving clean label bakery market," Will Cowling of FMCG Gurus explained COVID-19 is causing consumers to shop for healthier products, and brands need to promote clean label attributes to reduce the risk of price sensitivity in the bakery sector that may occur later in the year. For example, 56% of consumers say they will pay greater attention to natural claims as a result of COVID-19, while 42% say this when it comes to sustainability claims and 49% locality claims. These claims appeal to consumers because products are deemed to contain real and authentic ingredients, as well as being free from chemicals. This helps position products as tasty, nutritious, better quality and safer than comparable options. All these attributes will intensify in importance in 2020 and beyond as a result of the pandemic.
Brands also need to be keenly aware that consumers also are looking for indulgent products that reflect some of today's most noteworthy dietary tribes. In her article "Wholesome indulgence," Adrienne Smith noted shoppers are seeking out wholesome, real food ingredients, functional add-ins, limited processing and qualities such as USDA Organic, non-GMO, vegan, plant-based, Fair Trade and more. Base Culture Original Keto Bread is a frozen loaf from wholesome ingredients such as eggs, almond butter, arrowroot flour and golden flaxseed meal. Purely Elizabeth's Ancient Grain Pancake Mix is a gluten-free, Non-GMO Project Verified and fueled by organic grains and seeds such as teff, buckwheat, chia, hemp and flax. Foodstirs Organic Keto Chocolate Chip Cookie Mix features almond flour, pea protein powder, Fair Trade Certified chocolate and other consciously sourced ingredients.
Lessons learned
The bottom line: Consumers crave the indulgence baked goods offer, but they haven't fully abandoned the clean label trends that dominated pre-COVID. Food & Beverage Insider spoke with representatives from three brands—Angelic Bakehouse, Simple Mills and Udi's Gluten Free—about better-for-you bakery trends, innovative ingredients and how COVID-19 is changing the way consumers shop for baked goods.
This market analysis was based on the "Clean label innovation in the bakery aisle" digital magazine. Click the link to read the issue in its entirety.
Subscribe and receive the latest insights on the healthy food and beverage industry.
Join 30,000+ members. Yes, it's completely free.
You May Also Like
---