3 hot trends in summer beverages
3 hot trends in summer beverages
Great innovations in beverages make this summer one to remember. From unique—and natural—global flavors to spirit-free options with functional ingredients, here are three of our favorites highlighted.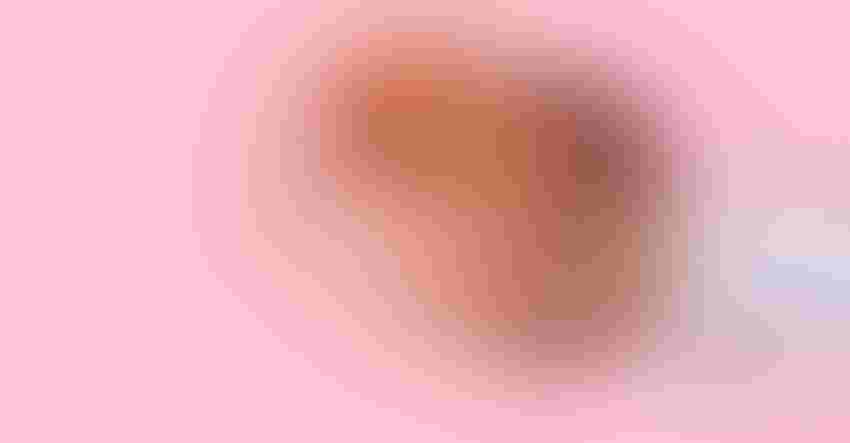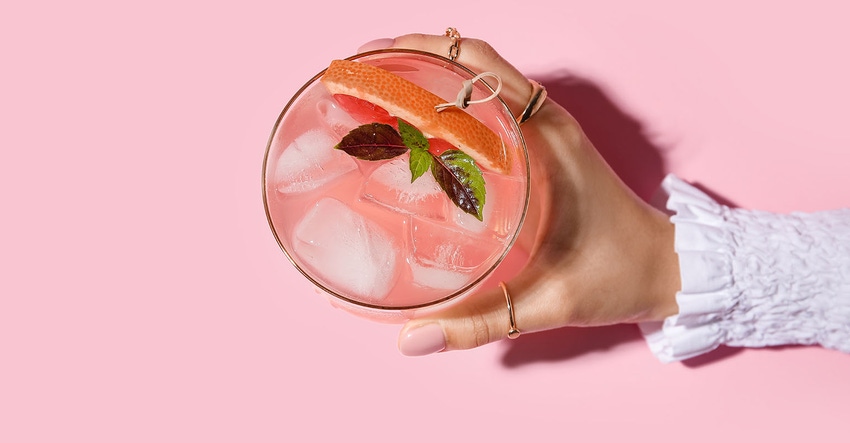 Delicious options abound for consumers looking for refreshing beverages to cool off this summer. That's due to all the innovations happening in this sector, and they show no signs of slowing down any time soon.  
There are plenty, from tempting global flavors to unique plant-based options, yet we narrowed them down to three of our favorites. Of course, they're on trend to stick around long into seasons to come.
Natural global flavors in beverages
Candace Smith-Lee, senior category scientist of beverages at ofi, wrote about internationally appealing flavors earlier this year on Food & Beverage Insider: "During the Covid-19 pandemic, consumers fulfilled their travel needs through tasting foods from future vacation destinations or reminiscing about the foods they'd tried during past vacations. Post-pandemic, consumers are still traveling through trending cuisines, but in a new way by adapting traditional world cuisines to American tastes."
Smith-Lee credits the appeal of vibrant colors and complementary flavors for this explosion as well, such as the popularity of mango. She praises "its vibrant and energetic orange shade" and zeroes in on it as "a trending and versatile fruit and flavor used across many cuisines." She also cites the rise in popularity of the mango lassi yogurt drink, such as the DAH! brand promoted by former "Top Chef" host Padma Lakshmi, as a good example.
Another notable global flavor comes from acai, a rich, dark purple berry resembling tiny grapes. The acai berry originates from the Amazon, is 95% seed and only its precious skin is edible. It's also quite sustainable as the berries grow in the wild, so no additional resources are needed for mass production. Acai bowls, made with the super fruit's puree, frozen bananas, blueberries and strawberries and topped with granola and seeds, have been trending for several years now. Beverages are also a hit, such as Açaí Roots' kombucha with a variety of organic fruits, acai and tea. It is organic, dairy free and gluten free.
The color of the hibiscus flower ranges, depending on where you get it. In West Africa, the color is bright red and the hibiscus flavor is at its most intense, according to Affouet Price of Hibisbloom. The native Ivory Coaster only uses West African-grown hibiscus in her flavored bissap, a traditional West African sparkling nonalcoholic beverage made with fresh hibiscus, and in her products, sweetened with monk fruit with a pinch of Demerra raw sugar. There's also Berry Bissap founder Nettey Akua, who sources all spices and hibiscus used in her beverages from northern Ghana. Similar to Hibisbloom, there is very little sweetener added in Berry Bissap's products. What makes them even tastier are added robust flavors of fresh strawberries, pineapple and oranges.
Plant-based milk tea
There has been an explosion of plant-based milk teas in recent years, and Milkadamia's entry, which launched earlier this year, is at the top of the list. The brand had already successfully innovated plant-based ice cream made with upcycled macadamias in flavors like strawberry, chocolate and vanilla, so it was only a matter of time until the company released a beverage. Milkadamia's signature macadamia milk is paired with real chilled black tea, and it tastes authentic. There's also Alpro's new oat milk tea (only available in Thailand, for now) and Twrl Milk Tea, a canned version using organic pea milk that's low in calories and mild in flavor.  
Functional spirit-free options
We've covered at length spirit-free beverage options, or alternatives to alcoholic drinks. While innovations in this category continue to thrive, some have shifted to being more functional, according to Howard Telford of Euromonitor.
For example, powerhouse nonalcoholic brand Ritual Zero Proof cashed in on the bitter beverage trend last spring by introducing Aperitif Alternative, which boasts nuanced, functional ingredients like orange blossom, Victoria rhubarb, garden Angelica and Gentian root. Similarly, Three Spirit uses a host of adaptogens, nootropics, herbs and ferments (i.e., passion flower, guayusa, Lion's Mane mushroom, Schizandra berry) to give its beverages some of that familiar burn consumers feel when they drink alcohol. What sets the company apart from others in its category is that there are actual plant scientists selecting the ingredients.
A lifelong Chicagoan, Audarshia Townsend is a veteran food and beverage journalist who serves as the content director for Food & Beverage Insider. She also appears regularly on local and national media outlets to discuss food and beverage trends. When Townsend's not on the eats beat, she's an avid yogi and meditation practitioner. 
Subscribe and receive the latest insights on the healthy food and beverage industry.
Join 30,000+ members. Yes, it's completely free.
You May Also Like
---