Business Bites: Michelle Obama's new healthy food company is for kids
Business Bites: Michelle Obama's new healthy food company is for kids
The former First Lady launches PleziNutrition, which positions itself as a healthy food and beverage company targeting children. Also, a ban of five key food ingredients is nearing reality in California.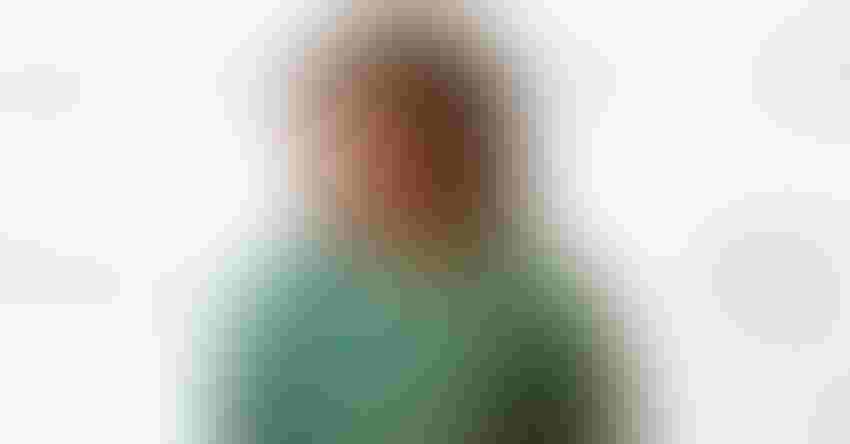 Here's some news that's unprecedented, yet not surprising. Former First Lady Michelle Obama just launched a new, healthy food-focused company, and it's targeting children. Also, we've got a follow-up "bite" to April's breaking news story about California's legislature moving swiftly to ban 5 food ingredients. Read on for more details.
Michelle Obama launches PleziNutrition, offering healthy, kid-friendly options
Former First Lady Michelle Obama, who engineered the Let's Move! initiative to promote healthy lifestyles for kids and families, has teamed up with PleziNutrition to launch a healthy new F&B brand. The company's first product Plezi is a kid-friendly beverage in flavors like Blueberry Blast, Orange Smash and Sour Apple. The drinks are about 35 calories per bottle and enriched with fiber, potassium, magnesium and zinc. They also contain 75% less sugar than the average leading fruit juice, using stevia leaf extract for extra flavor. "I've learned that on this issue, if you want to change the game, you can't just work from the outside. You've got to get inside—you've got to find ways to change the food and beverage industry itself," Obama said at The Wall Street Journal's Future of Everything Festival this week. "I'm proud to announce the national launch of a company designed not just to provide better products, but to jumpstart a race to the top that will transform the entire food industry." Plezi aims to introduce additional beverages and snacks in the future. 
Food ingredients ban nearing reality in California
Assembly Bill No. 418 (AB 418) cleared another hurdle on May 3 when the Committee on Appropriations voted 12:3 in favor of the ban of five ingredients: Brominated vegetable oil, potassium bromate, propylparaben, red dye No. 3 and titanium dioxide. The bill, introduced to the California legislature by Assemblymembers Jesse Gabriel and Buffy Wicks on Feb. 2, 2023, has seen little resistance. On April 13, assemblymembers voted 12:1 to refer the bill to the Committee on Environmental Safety and Toxic Materials. The Committee voted 7:1 on April 19 to refer the bill to the Appropriations Committee. Next up, the bill returns to the assembly to be taken up on the floor. As of May 4, a date has not been set for the third reading. While Chris Holden's office (Appropriations Committee Chair) indicated Sept. 14 is the deadline, the swift movement of the bill through legislative channels—along with its strong support— suggests the hearing may occur sooner rather than later. If passed, the law would go into effect Jan. 1, 2025. Manufacturing, selling, delivering, distributing, holding or offering for sale a product that contains any of these substances would be punished by a civil penalty. The costs for both industry and regulatory agencies would be significant. Food manufacturers who sell product to California would be required to reformulate and re-label. The ripple effect would extend nationally.
Analysis by the Appropriations Committee noted U.S. Department of Justice would need to request additional resources to process the increase in its workload. As for enforcement, "Like this bill, most of the state's chemical prohibition bills are placed in what is sometimes referred to as the 'orphan codes.' In these code sections, no state agency is designated to provide oversight of the provisions of the law. As a result, there is no compliance program, no guidance for manufacturers seeking to comply with these laws, no related information for consumers, and no state entity investigating complaints, testing products for compliance, or bringing enforcement actions against violators."
Moreover, the analysis pointed out the arguments in opposition by a coalition of organizations: "The United States Federal Government has a comprehensive food safety process that reviews food additives. In addition, California has several laws that require removing chemicals from foods, attaching warning labels, and checking alternatives if those food additives are AB 418 Page 3 unsafe or expose consumers to allergies. All five of these additives have been thoroughly reviewed by the federal and state systems and many international scientific bodies and continue to be deemed safe."
Audarshia Townsend and Tedi Delashmet are Food & Beverage Insider's content director and content producer, respectively. Industry veteran Cindy Hazen is a frequent and longtime contributor to the publication's digital magazines and online site. 
Photo credit: Debby Wong / Shutterstock.com
Subscribe and receive the latest insights on the healthy food and beverage industry.
Join 30,000+ members. Yes, it's completely free.
You May Also Like
---