This is not your average energy drink
This is not your average energy drink
Odyssey Elixir, a mushroom-infused, functional beverage that's been around for a couple of years, is as intriguing as its founder. In this new video, Food & Beverage Insider Content Director Audarshia Townsend interviews Scott Frohman to get the real story behind the product.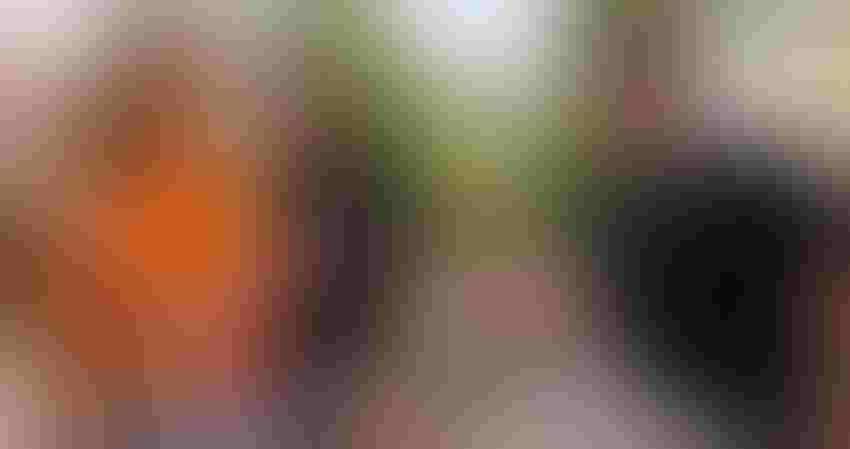 Scott Frohman has always been into fitness, whether he was participating in an Iron Man competition or choosing food and beverage products to fit into his healthy lifestyle routine. After Frohman discovered functional mushrooms more than eight years ago, he decided to jump into the F&B industry with Odyssey Elixir, sparkling functional beverages powered by Lion's Mane and cordyceps mushroom extracts.
"I really wanted to do something with the mushrooms … I wanted to put them in something more mainstream that people would look forward to [drinking]," he said at the annual Natural Products Expo West show in Anaheim, California.
Frohman realized, however, that for the average consumer, a mushroom-enhanced beverage wasn't exactly appealing. That's why his products come in enticing flavors like Blackberry Lemon Twist, Dragon Fruit Lemonade and Orange Ginger. He credited the palatable taste, particularly the ability to smooth out the mushroom flavor, to what he considers "one of the top formulation companies in the world."
Nevertheless, he takes all the credit for those unique flavor combinations. "When it came to the flavors, I thought of what I really like," he explained. "We wanted to have a broad array of different options, so that led us to the Dragon Fruit Lemonade because who doesn't like a good lemonade? And I felt that orange with a little ginger would be really refreshing."
Watch the entire video above as Audarshia Townsend, content director for Food & Beverage Insider, interviews him.
A lifelong Chicagoan, Audarshia Townsend is a veteran food and beverage journalist who serves as the content director for Food & Beverage Insider. She also appears regularly on local and national media to discuss food and beverage trends. When Townsend's not on the eats beat, she's an avid yogi and meditation practitioner.
Subscribe and receive the latest insights on the healthy food and beverage industry.
Join 30,000+ members. Yes, it's completely free.
You May Also Like
---