Brewing change: Tackling packaging waste in the coffee industry
Brewing change: Tackling packaging waste in the coffee industry
Coffee pods have a significant environmental impact, with the majority ending up in landfills due to difficulties in recycling. Compostable packaging and closed-loop systems can be crucial for the coffee industry to enhance sustainability.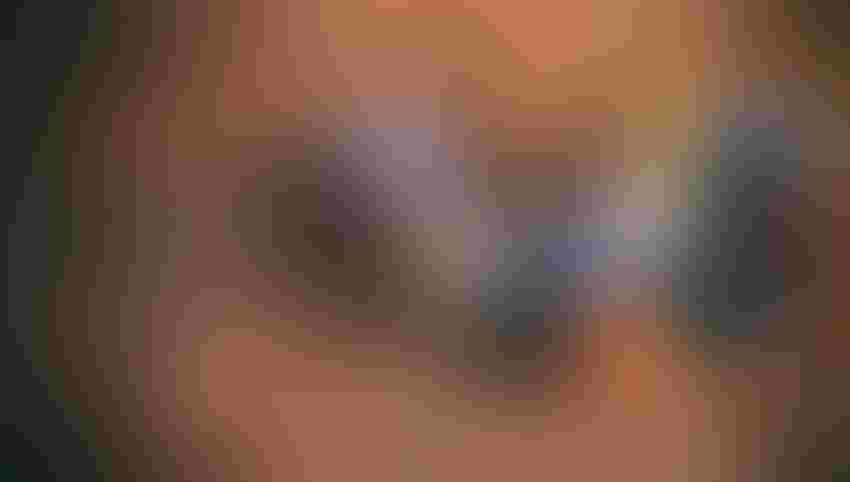 At a Glance
More than 60 billion coffee pods are used annually in the United States and Europe.

Compostable packaging can improve sustainability, as it can break down into useful compost when disposed of correctly.

Closed-loop systems are suggested as a way to further enhance sustainability in the coffee industry.
In the United States and Europe, more than 60 billion coffee pods are used each year. Though more than one-quarter (27%) of consumers say they recycle coffee pods, the reality is that not many actually get recycled, as they are often comprised of a combination of plastic and aluminum, making them nearly impossible—and not economical—to recycle. That means most pods end up in landfills, where they will never really disappear.
This is just the beginning of the massive amount of packaging waste in the coffee supply chain, including plastic bags, wrapping and disposable cups.
At the same time, coffee companies and consumers want the industry to be more sustainable. While progress has been made on many coffee-related issues, including fair labor and trade practices and sustainable growing practices, packaging remains the next frontier of sustainability for many coffee companies. It is likely, going forward, we will see more progress on this front, including more companies turning to compostable packaging and closed-loop systems, in which manufacturers or brands play a role in setting up a system to sustainably dispose of or reuse materials.
Opportunities for compostable packaging in the coffee industry
Compostable packaging is one way the coffee industry can improve sustainability. When disposed of correctly in residential or industrial composters, compostable packaging eventually breaks down and becomes compost, which can be used for gardens and agricultural fields. In other words, compostable packaging doesn't only disappear, but becomes something useful that can have a lasting positive impact on the environment.
Today, compostable packaging is not just made of cardboard or paper, but also plastic alternatives made from special polymers that break down in compost conditions. This compostable plastic has many of the benefits of traditional plastic, such as flexibility, transparency and the ability to keep foods fresh, clean and dry—but does not last forever or break down into microplastics that increasingly damage the planet and human health.
In addition to serving as flexible packaging for ground or instant coffee, compostable materials can also be used to make coffee pods and to wrap those compostable pods and other new products, such as Instabrew's coffee and tea cubes, in order to keep them clean and fresh. Compostable packaging is an especially fitting solution for coffee products, as well as many other foods, as coffee grounds themselves are compostable and can be thrown into composters with coffee packaging.
As more municipalities offer curbside compost pickup and composting rates continue to increase, compostable packaging is set to play a key role. The global market for compostable packaging is expected to experience a compound annual growth rate (CAGR) of 6.2% from 2022 to 2029, according to Data Bridge Market Research's 2022 Compostable Packaging Market report.
The role of closed-loop systems in compostable packaging
An additional step that coffee companies can take to improve sustainability in packaging and ensure that packaging arrives at the right place at the end of its life is to establish closed-loop systems. In such systems, brands or companies arrange ways to collect packaging to reuse or dispose of properly.
South African coffee company 4WKSCoffee company, for example, allows customers to drop off used compostable pods at local roasters for compost. Australian-based company BioPak, which makes compostable food containers, also collects compostable pods from businesses.
While no singular solution is suited to tackle the world's plastic waste crisis, compostable packaging and closed-loop systems can be gamechangers in helping the coffee industry reduce its environmental impact. Coffee grounds are a valuable input to composters; there is no reason packaging cannot be as well. The ways we brew and drink coffee—one of the world's oldest drinks—is constantly undergoing innovation. Coffee pods, or capsules, dating back to the 1980s, are now one of the latest big industry trends. Now, it is time to increase the innovative mindset around coffee packaging, too.
Subscribe and receive the latest insights on the healthy food and beverage industry.
Join 30,000+ members. Yes, it's completely free.
You May Also Like
---