Business Bites: Something big is popping up at Hershey's
Business Bites: Something big is popping up at Hershey's
On this week's plate: Hershey's purchases manufacturing facilities to grow popcorn brand; World Bee Day buzzes into the weekend; MartinBauer unveils new botanical ingredients for use in beverages; and more.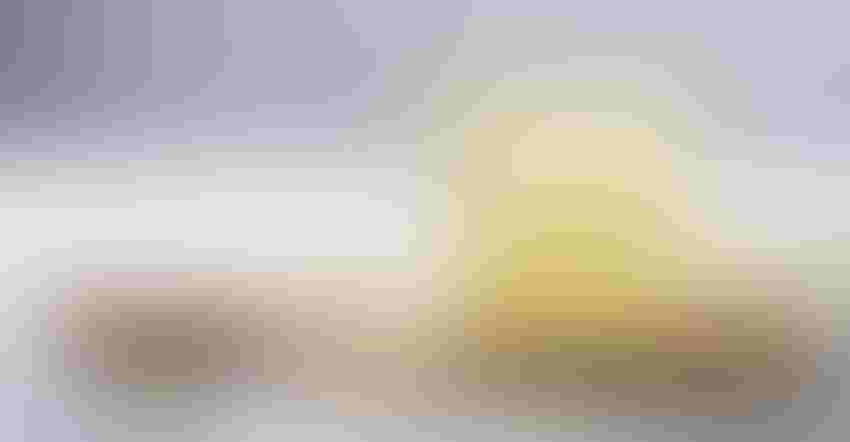 One of the world's most famous chocolate companies is expanding its popcorn business in the United States. Also, with World Bee Day happening this weekend, we've assembled some sweet news about what CPGs across the globe are doing to help preserve their declining population. Get the buzz below.
Hershey's acquires popcorn manufacturing facilities to grow SkinnyPop
Best known for several chocolate brands, Hershey's is also in the popcorn business. The confectionery and snack behemoth, which owns the SkinnyPop brand, recently acquired two popcorn manufacturing facilities from its co-manufacturer Weaver Popcorn Manufacturing. The facilities are located in Bethlehem, Pennsylvania and Whitestown, Indiana, and were purchased to enable more flexibility, agility and resiliency, according to company representatives. This builds on Hershey's commitment to expanding its snack portfolio, following the acquisitions of Dot's Homestyle Pretzels and Pretzels Inc. in November 2021. "In response to consumer snacking trends, we continue to evolve our supply chain, making significant investments in the size, scale and capabilities of our network, improving resiliency while we continue to strengthen existing supplier relationships," Jason Reiman, chief supply chain officer of The Hershey Co., said.
Südpack, Arla Foods partner to transform plastic waste into food packaging
Chemical recycling is an advanced form of recycling technology that could reduce the amount of plastic that ends up in landfills, according to U.S. Government Accountability Office (U.S. GAO). German-based packaging manufacturer Südpack and Denmark-based dairy company Arla Foods recently partnered to convert maturing bags for mozzarella cheese into new packaging for food products using chemical recycling. The maturing bags for mozzarella cheese, utilized by Arla Foods, feature multi-layered plastic, which can't be recycled through mechanical recycling (the industry standard throughout Europe), prompting the partnership. The two companies are testing the chemical recycling process with 80 tons of maturing bags from Arla Foods' Rødkærsbro facility and will evaluate plans after its conclusion.
World Bee Day is sweeter than ever
Just around the corner, on May 20, is World Bee Day. With 70% of crops worldwide relying on bees for pollination, many food and beverage companies are actively engaged in saving them and promoting pollinator conservation, helping safeguard their future in our food production systems. General Mills, for example, made a $42 million investment in BeeHero, an agricultural technology firm utilizing advanced data analytics and artificial intelligence (AI) to optimize crop yields and maintain high-quality standards by monitoring beehive data. This innovative approach directly addresses the concerning decline in bee populations, ultimately benefiting farmers and enhancing overall crop productivity. Also, companies like Nestlé, CalGiant, Rainier Fruit and Danone North America (producer of Silk almondmilk) have attained Bee Better certification, a farm and food eco-label that prioritizes pollinator support. Equally sweet: Häagen-Dazs was the first ice cream company to receive the certification, with nearly a half-dozen Bee Better-certified ice cream flavors to-date, including Honey Salted Caramel, Rocky Road and Vanilla Swiss Almond.
MartinBauer introduces new botanical ingredients for beverages
Botanicals are increasingly being utilized in beverages. From spirit-free cocktails highlighting lavender and elderflower to rose-infused vodka and gin, these natural ingredients are being utilized in more innovative, fun ways to appeal to the masses. Tea and botanical ingredient manufacturer MartinBauer is staying on top of this trend by launching 10 new botanical ingredients for beverage applications, including hibiscus, lavender, chamomile, elderflower and orange blossom. Available in various formats—infusions, concentrates, extracts, powders and fine/specialty/coarse cuts—the company said the ingredients enhance drinks by providing exceptional flavor, functionality and fragrance.
Summer Fancy Food Show celebrates BIPOC founders
Diversity is taking center stage at the annual Summer Fancy Food Show, occurring June 25-27 at Javits Center in New York. For the second year, the event will welcome (included) CPG, a membership collective comprised of Black, Indigenous, People of Color (BIPOC) top executives in CPGs who advocate for diverse representation. Ten (included) members will be featured in the Diversity Pavilion, including Down the Road Spice Co., Edie's Sweets, Growee Foods, Impact Food, Jack & Friends, Nowhere Bakery, Side Project Jerky, Tochi Snacks, Uncle Waithley's and Yoro. "As a not-for-profit membership trade organization, the Specialty Food Association [SFA] is committed to fostering an inclusive specialty food industry," Bill Lynch, president of SFA, said.
Heather Carter and Tedi Delashmet are Food & Beverage Insider's associate editor and content producer, respectively.
Like what you're reading? Be sure to subscribe to Food & Beverage Insider's weekly newsletter so you never miss a "bite." Click here to subscribe or reach out to Heather at [email protected] or Tedi at [email protected] to learn more about being featured.
Subscribe and receive the latest insights on the healthy food and beverage industry.
Join 30,000+ members. Yes, it's completely free.
You May Also Like
---