Business Bites: FDA provides insight into food allergen compliance
Business Bites: FDA provides insight into food allergen compliance
On this week's plate: FDA updates draft guidance for labeling of foods containing allergens; Naturally Minnesota celebrates sixth iteration of Food Ag Ideas (FAI) Week; SupplySide West/Food ingredients North America (FiNA) returns to Las Vegas in late October; and more.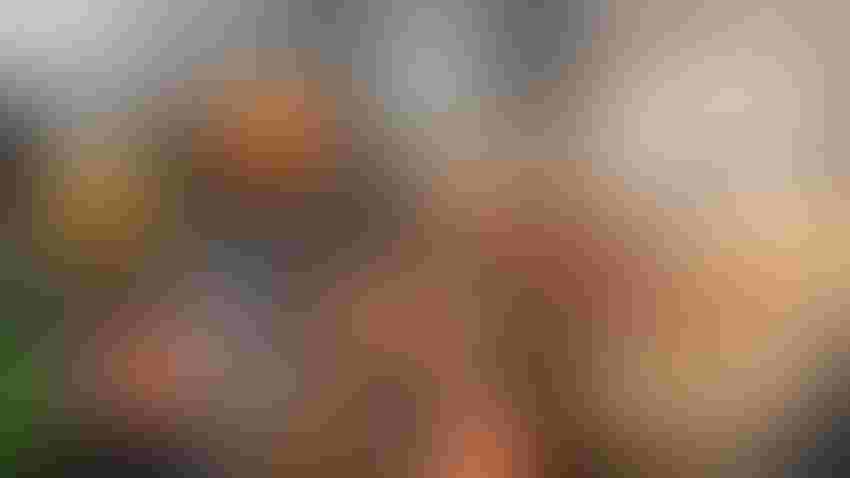 At a Glance
FDA recently added guidelines for preventing allergen cross-contact and proper labeling for foods containing allergens.

Naturally Minnesota's FAI Week unites various stakeholders to discuss sustainable food and agriculture innovation.

SupplySide West/FiNA connects health and nutrition professionals in Las Vegas from Oct. 23-27.
Researchers estimate that 33 million Americans—1 in 10 adults and 1 in 13 children—have food allergies. According to Food Allergy & Research Education (FARE), a nonprofit dedicated to food allergy awareness, research, education and advocacy, only one product has been approved by FDA to treat peanut allergies in children ages 4-17. To ensure transparency when it comes to foods containing allergens, especially those incorporating any of the nine major allergens, FDA recently updated regulations regarding product labeling. Learn more in this week's column.
FDA releases updated draft guidance for foods containing allergens
Food allergies can be prevented but not cured, according to FDA. Though many allergic reactions are minor, some are severe and life threatening. In part, to protect individuals affected by food allergies and hypersensitivities, FDA implemented regulations regarding the labeling of packaged foods and beverages. Companies are required to list all ingredients, with more specific labeling requirements for foods or substances containing allergens. FDA recently announced an updated draft guidance, which is designed to help food facilities comply with cGMPs (current good manufacturing practices) for human food and risk-based preventive controls for human food. A new chapter was added that outlines ways to prevent major food allergen cross-contact and ensure finished food products are properly labeled with respect to the nine major food allergens: milk, eggs, fish, crustacean shellfish, tree nuts, peanuts, wheat, soybeans and sesame.
Naturally Minnesota celebrates FAI Week
Now in its sixth year, Naturally Minnesota's FAI Week was founded to bring an innovative and influential ecosystem of Fortune 500 companies, entrepreneurs, growers, nonprofits and investors from Minnesota—and across the country—together to spark conversations about creating a more sustainable value chain. The theme of this year's event, taking place Oct. 3-10, is "Future of Food + Ag Innovation: Healthy People, Healthy Planet." The agenda is packed with discussion and debate around the opportunities and challenges facing the food system, now and in the future. Pre-conference events and experiences, including tours and demonstration showcases, are being held Oct. 3-8 and main sessions are taking place Oct. 9-10 at the Minnesota History Center. Registration is open until Oct. 10.
SupplySide West/FiNA heads to Las Vegas this fall
SupplySide West/Food ingredients North America (FiNA) is an annual event that brings together suppliers and buyers in the health and nutrition industry. More than 1,400 exhibitors and 18,000 attendees are expected at this year's edition, taking place Oct. 23-27 at Mandalay Bay Convention Center in Las Vegas. More than 140 hours of education will be offered, including "A day in the life of food science," "The formulation and regulation of plant-based food and beverage products," both underwritten by AAK; as well as "Exploring the latest in beverage innovations, trends and more," underwritten by Cargill, Howitan and Sweegen. During the expo hall hours on Oct. 25-26, interactive sessions will be offered at various places throughout the show floor, such as "The Future of Food is Upcycled: Meet 3 ingredients leading the way" and "Top food industry trends" (underwritten by Cargill), which will be held at the FiNA Theater (Booth #1350). New features for this year's event include the SupplySide Insider Lounges, SHEFIXIL India Pavilion and PartnerSlate Co-Packer Lounge. Click here to register.
New Hope Network announces 2023 NEXTY Award winners
Twice a year, in concurrence with Natural Products Expos East and West, New Hope Network recognizes the best new products with the NEXTY Awards. For Expo East this year, CPG brands submitted 400 products across 20 categories, and New Hope's experienced editors sampled and reviewed each one. Brands have the ability to submit multiple products across multiple categories. The New Hope team chooses finalists for each category—69 for this particular competition—then invites industry experts to join the second round of judging and help select the winners. The two-tiered judging process ensures each nomination is thoroughly reviewed and upholds the NEXTY Awards' standards: Winning products best exemplify innovation, inspiration and integrity—otherwise known as "the threes I's." Learn more about the winning products in the full online exclusive on New Hope Network.
US wheat exports hit 52-year low in 2023
Wheat is one of the oldest and most important cereal crops in the world. Of the thousands of varieties identified, there are six classes of wheat grown in the United States: hard red winter (HRW), hard red spring (HRS), soft red winter (SRW), soft white (SW), hard white (HW) and durum. Grown across 15 states in the Western U.S., HRW is the most widely grown type of wheat in the U.S., according to U.S. Wheat Associates (USW), the export market development organization for the nation's wheat industry. Each month, USW creates a graphic summary of USDA's World Agricultural Supply and Demand Estimates (WASDE) report, which includes global wheat market factors, major country and regional export history, and U.S. wheat supply and demand summaries by class. The September 2023 report projected global wheat production in 2023-24 at 787.3 million metric tons (MMT), down 6 MMT from August 2023; as well as a decrease in global wheat consumption, down 210,000 MMT to 795.8 MMT. USDA's Wheat Outlook for September 2023 unveiled HRW exports are at a record low—down 10 million bushels to 155 million bushels, the lowest since records began in 1973-74. In August 2023, USDA's Wheat Outlook also highlighted another all-time low for the nation. All-wheat exports for 2023-24 in the U.S. were projected at 700 million bushels, down 25 million bushels from the July 2023 forecast—the lowest since 1971-72. According to USDA's August outlook, despite an increase in HRW production, exports of HRW decreased by 25 million bushels to 165 million bushels, the lowest level since by-class supply and utilization records began in 1973-74.
Like what you're reading? Be sure to subscribe to Food & Beverage Insider's weekly newsletter so you never miss a "bite." Click here to subscribe or reach out to Heather Carter at [email protected] to learn more about being featured.
Subscribe and receive the latest insights on the healthy food and beverage industry.
Join 30,000+ members. Yes, it's completely free.
You May Also Like
---