Naturally Minnesota connects local natural products community, elevates food system
Naturally Minnesota connects local natural products community, elevates food system
On the heels of celebrating its first anniversary as part of Naturally Network, the North Star State organization reflects on accomplishments, plus what to expect next.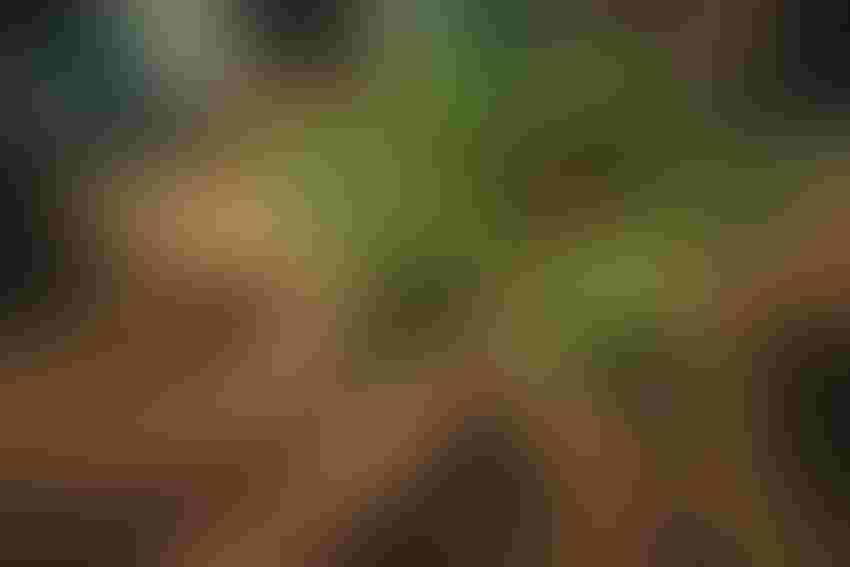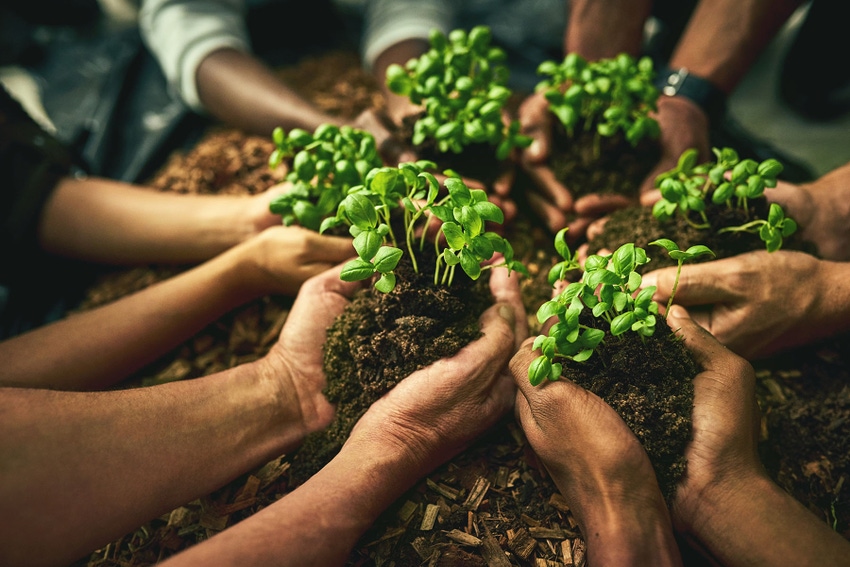 Minnesota is a farming community.
At a Glance
Naturally Minnesota celebrates its first anniversary as part of Naturally Network on Sept. 14.

Naturally Minnesota is part of Naturally Network, a national organization providing support to food and ag entrepreneurs.

Naturally Minnesota well positioned to help push innovation throughout state, focusing on ingredient options, native plants.
So much can happen in one year. Just ask the folks behind Naturally Minnesota, which celebrates its first anniversary as part of Naturally Network on Sept. 14. The organization originally launched in 2017 as Grow North out of the University of Minnesota as "a front door for food and ag entrepreneurs," according to Allison Hohn, who served as executive director as well as the current executive director for Naturally Minnesota.
The group, comprised of more than 200 R&D and marketing professionals, F&B founders and other industry experts, wanted a larger platform, so joining Naturally Network made sense, she explained.
"[Our] programming was aligned, we had membership, everything was already there," Hohn said. "We were engaging a lot of the same partners in the ecosystem, such as the large corporations, mid-sized brands and service providers, so it's been really wonderful to join this larger network and elevate our ecosystem onto a national stage."
What sets Naturally Minnesota apart from other Naturally Network chapters like Naturally Austin, Naturally Chicago and Naturally New York is that it literally serves the entire state. That includes hosting events throughout Minnesota, Hohn said, instead of always holding them in metropolitan areas.
"We really wanted to maintain that this organization was here to serve all of the founders across the state," she said. "For example, we have had tours of Bushel Boy Farms. We also did a tour of Thousand Hills regenerative ag farm, which is a rotational cattle grazing farm. We try to have events that are available to people in greater Minnesota, so they don't have to always travel to the cities."
With Minnesota home to several major corporate food and agriculture companies like Cargill, Ecolab, General Mills, Land O'Lakes, Schwan's, Post and Target, there's possibility for endless opportunities in innovation. Plus, Hohn stressed, having these companies in Naturally Minnesota's backyard makes for a stronger, multifaceted economy.
"There's this whole world of entrepreneurship, different ways for big businesses to partner with these smaller companies," she said. "There's so much expertise at all these legacy companies.
"Minnesota actually has the highest number of food scientists per capita anywhere in the country," continued Hohn, whose formative career was as an R&D food scientist in product development for Land O'Lakes and Target. "I personally have a very strong feeling for getting R&D folks engaged in Naturally Minnesota."
How Naturally Minnesota supports members
Throughout the year, the group has hosted various educational sessions for members. Held throughout the state, the events range from regulatory issues to agricultural education to gaining capital access, which Hohn says is the number one request from emerging as well as veteran entrepreneurs.
Another is co-manufacturing, and last spring Naturally Minnesota collaborated with Stauber Performance Ingredients for a series focusing on scaling formulas.
"A lot of times founders are not experts in R&D, so they're always looking for support," Hohn said. "Understanding how to engage ingredient suppliers at that stage is really important, especially so they can have best quality, best pricing, and scale their formula that's still true to what their early consumers loved, but are still able to meet the changes that are going to happen.
"I am astutely aware of what happens as you go from pilot plant processing to full-scale commercialization, and products change, texture changes, how its flavor release changes. Everything is impacted. Being able to help these founders maintain the quality of their products and still get to the end game they need to get to is really important."
What's next at Naturally Minnesota
With an impressive 40-year career in the industry, Corinne Shindelar is a real player in Minnesota's deeply rooted natural foods scene. She is also an in-demand strategic advisor and industry venture partner as well as chairperson of the board at Naturally Minnesota, a position she's held since the chapter's inception. While the native Minnesotan is thrilled about all the industry's advances and innovations, she also believes it's going back to its roots as "a movement" to protect the food system.
"I think realistically in the next five to 10 years, there's going to be a lot of focus on a couple of different things," Shindelar said. "One primarily is going to be supply, simply because of the fact that the pandemic illustrated that there are issues in that there's more demand than there is supply, particularly in the channel that I have expertise in, which is natural and organic.
"I also think that there's going to be a lot of work and focus on how we actually create more supply, more ingredient options that are closer to home and what that looks like. Also, how do we start tailoring our brands based more on what I would say are native plants, or native crops, things that grow in our region as the climate continues to push us into new solutions to stay global in our awareness, but maybe a little closer to home in moving food around."
Shindelar believes Naturally Minnesota is in a great position to help push innovation throughout the state.
"I think we've evolved from Grow North to Naturally Minnesota to be part of the national network so that we can get more visibility of the work that we have been doing here," she said. "We're still a farming community, so there's access to crops that can allow us to be innovative…What I'm excited about is that people are really looking at how eating impacts their lives and how can they eat with impact, particularly around the climate, particularly around regenerative agriculture, and particularly around being able to actually ensure that there is access for everyone and that there's equity in that access."
The idea and concept of Naturally Minnesota is creating a network and ecosystem for entrepreneurs with vision, yet looking for support as they build their brands, she added.
"I spend a lot of time helping brands work through their pitches," Shindelar said. "But Naturally Network also is one that can help you find resources, ranging from a co-packer to someone on the marketing side. It's just helping those brands more rapidly find the right fit for themselves and sort through who can best help them with their next project."
Who's next at Naturally Minnesota
At Naturally Minnesota's annual "Summer Spree" networking and socializing event, several emerging local businesses had the opportunity to showcase their products. Here were a few of the standouts:
Good Measure
Brittany Schou created her brand because she wanted to disrupt the snacks category with unique offerings for people living with pre-diabetes and diabetes.
"We did a lot of research, and we know that the number one thing for our community is taste," Schou explained. "We needed to be taste forward. Our nut butter bars were founded on really winning flavor combinations like peanut butter and dark chocolate, but then we added a pop of almond butter blueberry because blueberries are a great fruit that will not increase your blood glucose response."
Thus far, Schou hasn't encountered any challenges as many startups face. That's because her brand is the first out of General Mills' Incubation Lab.
"The beauty of being invested in and backed by General Mills is that we get to take advantage of some of their proprietary gifts, which if we need help on the supply chain or the sourcing side, we can call our mentors inside the company," she said. They really helped us overcome challenges that would trip [up] a lot of startups."
Life Juices
Kali Terry's company was launched after he lost his father to terminal cancer. The organic cold-pressed juice brand came to life as he conducted a lot of research, a lot of trial and error, and kitchen experiments with natural flavor profiles, he said. Product names are meant to promote healing energy, from Invincibility (apple, kale, kiwi, mint, ginger) to Protective Armour (beet, carrot, apple, lime, ginger) to Hiii Powered (almonds, cashews, dates, vanilla bean, cinnamon).
"Our formula was to pair a fruit with a vegetable and a herb," Terry described. "We wanted to maximize the healing and the medicinal properties, but we also want to make it taste good. So, fruit, veggie, herb, and we kind of came up with these unique blends."
Terry is proud that he sources ingredients from local growers for Life Juices. "That's a big point that our customers appreciate," he said. "We have relationships with local growers in the Twin Cities, and what we can't find with them we supplement with organic retailers."
Soul Grain
Nutritionist Liza Maya and pastry chef Sylvia Williams collaborated just over a year ago on the Soul Grain concept, which infuses flavors from the African diaspora in granola. They boast five flavors, including Banana Pudding and Sweet Potato Casserole—which adds real collard greens to the mix. Many of the ingredients are sourced from local farmers.
"We wanted to make the granola industry more culturally diverse, so these are different flavors that you don't usually find on the shelves," Maya said.
While Maya's nutrition background ensured their products remain on the healthier side, Williams' culinary background made sure they burst with flavor.
"I just tapped into what I already eat and applied it to the granola," Williams explained. "We took those same flavors and incorporated them with some of the grains that are traditional to granola, like oats. But we do use puffed amaranth, which you don't find in a lot of granolas. That's what gives it a signature light crunch. So, in addition to the flavors, we were really intentional about the texture."
Subscribe and receive the latest insights on the healthy food and beverage industry.
Join 30,000+ members. Yes, it's completely free.
You May Also Like
---