4 key takeaways from Naturally Chicago's Pitch Slam
4 key takeaways from Naturally Chicago's Pitch Slam
Food & Beverage Insider snagged a front row seat to the premier healthy food organization's first-ever, in-person Chicago event. Read on for details of the exciting competition with Every Body Eat as the biggest winner, insights from industry leaders and more.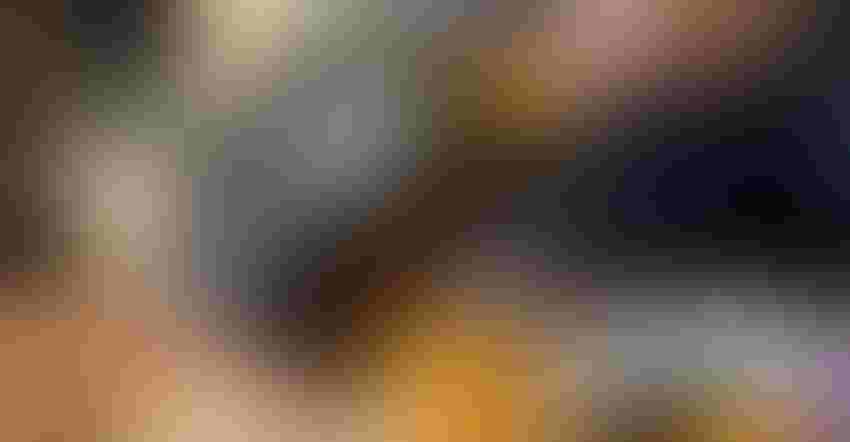 If you've ever watched an episode of ABC's "Shark Tank," then you'd easily catch on to what Naturally Network's "Pitch Slam" concept is all about. 
It consists of emerging food & beverage CPG founders pitching their brands to a panel of industry experts and investors for a chance to win a valuable opportunity to evolve their businesses. There's a Pitch Slam event in every city where there is a Naturally Network outpost, including Boulder, Colorado, as well as Chicago, New York, San Francisco and Austin, Texas. Finalists from each city go on to participate in a national Pitch Slam competition at Natural Products Expo East where the stakes are even higher. 
Food & Beverage Insider checked out the Naturally Chicago Pitch Slam finale in May. What was significant is that it was the first-ever, in-person finale in the Windy City, which allowed local Naturally Network members to connect in ways they never did before.
Additionally, it was an opportunity to sample the finalists' outstanding products during an opening reception. One thing is for certain: We're glad we didn't have the difficult task of choosing a winner.
There were two categories: Products with revenue under $1 million and products with revenue over $1 million. Erica Bethe Levin came in first place in the former category for her internationally influenced GloBowl product line for children. Every Body Eat, a unique snack cracker and crisp breads line from Nichole Wilson and Trish Thomas, was selected as winner in the latter.
"We started with taste," Thomas said about Every Body Eat, which comes in flavors like Fiery Chili Lime, Sea Salt Chia and Chive & Garlic. "We wanted to solve a problem [for those] with special diets who are being socially and emotionally excluded when people are sharing food. We had to make a product that tasted so good that the people without special diets would [also] eat it. The last time we did research, 70% of our customers don't have special diets; they just want a clean, healthy snack."
The Pitch Slam prize package of business-building services, which the winners split evenly, boasted a value of nearly $200,000. It's certain to go a long way as the founders continue to pursue their dreams. For example, Kerry, a leader in sustainable nutrition for the food, beverage and pharmaceutical markets, donated a package with a $30,000 prize value. That consisted of innovation sessions for both winning brands at the company's Wisconsin headquarters. 
Here are four key takeaways from the event:
Financing & Innovation Forum an important part of the program. Another key component to the event was a forum featuring industry leaders discussing "Raising capital in challenging times" and "Building a culture of innovation." One of the panelists was Jason Mercer, principal at Cleveland Avenue venture capital firm/CASTUS Fund (Cleveland Avenue State Treasurer's Urban Success Program). He was candid with the audience filled with mostly small business owners about the challenges of raising capital. It's not an easy task, he said, adding that it wasn't uncommon for founders to raise capital more than twice a year. What is unique about the CASTUS Fund he manages is that it focuses on Black, brown and women entrepreneurs, plus underrepresented founders and management teams. "[The fund] supports folks who either are of those demographics or support that demographic," Mercer said. "We want to make sure that the companies we invest in are not only incredibly financially profitable, but also create a social impact. Developing a strong ecosystem to support early-stage companies, in particular in the case of food and beverage companies that are more organic and natural, is incredibly important [for us]."
There's plenty of white space in the healthier children's F&B market. Levin's big win with GloBowl demonstrates that there is indeed interest in developing better-for-you foods for children. With many toddlers and younger eaters labeled as finicky diners, it's a challenging space to navigate. Her unique concept takes them on adventures across the globe through jarred offerings like Latin-inspired Baby Spice's Bean Bowl, Indian-focused Veggie Tikka Masala and the Asian-accented Pad Thai for Tots. Allergens are also factored into GloBowl, yet with the focus on bold flavors and sauces, little ones don't have to miss out on fun foods.
Global flavors indeed make the difference in taste with healthier-focused products. GloBowl wasn't the only finalist to focus on global flavors in its products. Theo's Beet Jerky, a regenerative, upcycled snack, comes in Sesame-Ginger Teriyaki. One of the most popular flavors for Every Body Eat's snack thins is Fiery Chili Lime. And the owner behind plant-based, ready-to-eat (RTE) Siempre Soups uses her Mexican heritage and seasonings as the foundation in her Vegan Beef Chili, as well as Tomato Basil and Lentil Vegetable soups. Indeed, more founders are seeing the importance of researching unique flavor profiles to set their products apart from the pack.
Social impact continues to trend. During her presentation, Every Body Eat founder Trish Thomas emphasized how important it was for her company to nourish underserved communities through employment and donations of her product. Also, Toyin Kolawole, founder of West African-focused brand Iya Foods, spoke about sustainable food solutions during the Finance & Innovation Forum. Good innovation, Kolawole stated, should have good social impact in communities. She uses the West African grown cassava in her products, which helps to develop economic independence for Nigerian farmers.
You can still catch a Pitch Slam event before the grand finale happens at Natural Products Expo East Sept. 20-23. Naturally New York hosts its second annual, in-person A Fancy New York Pitch Slam, 4-5:30 p.m. Monday, June 26, at Summer Fancy Food Show. Tickets are available here.
A lifelong Chicagoan, Audarshia Townsend is a veteran food and beverage journalist who serves as the content director for Food & Beverage Insider. She also appears regularly on local and national media outlets to discuss food and beverage trends. When Townsend's not on the eats beat, she's an avid yogi and meditation practitioner. 
Subscribe and receive the latest insights on the healthy food and beverage industry.
Join 30,000+ members. Yes, it's completely free.
You May Also Like
---