Jasberry wins Naturally New York's Fancy Pitch Slam at Summer Fancy Food Show
Jasberry wins Naturally New York's Fancy Pitch Slam at Summer Fancy Food Show
The second-ever event, held on June 26, welcomed nearly 1,000 attendees. This year's winner, Jasberry, is an organic superfood rice company founded in Bangkok, Thailand.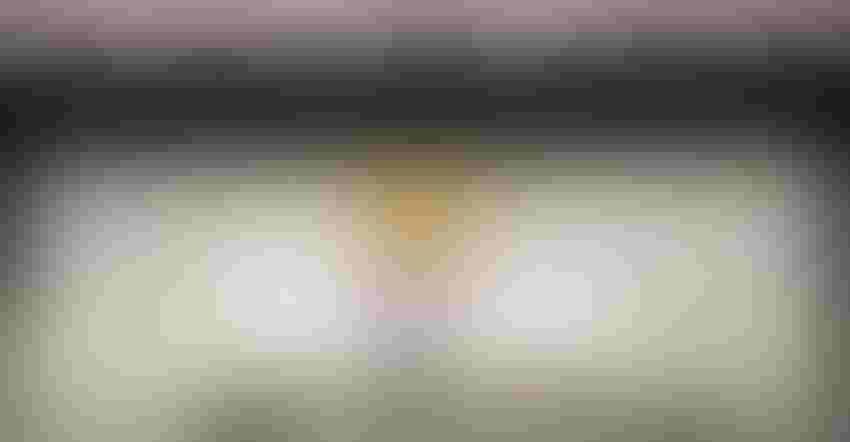 The rules are simple. Finalists have three minutes to give their (extended) elevator pitch to a panel of esteemed judges, who then decide whether or not to award them a life-changing grand prize.
This is the idea behind Naturally New York's "A Fancy New York Pitch Slam." (Read more about Naturally Chicago's Pitch Slam here). To qualify for the annual competition, CPG companies must be at least one year old with a natural or specialty product or service; a member of Naturally New York or Specialty Food Association (SFA); and have generated between $100,000 to $2,000,000 in gross revenue in 2022 (across all sales channels).
For the second year, "A Fancy New York Pitch Slam" was held at the Summer Fancy Food Show in partnership with SFA. Nearly 1,000 people attended to watch five finalists—Charles Devigne, owner and director of Harlem Baking Co.; Peetachai Dejkraisak, CEO of Jasberry; David Fullner, co-founder and CEO of Kekoa Foods; Scott Hattis, co-founder and CEO of Loisa; and Chloe Bergson, co-founder of Sayso—compete for a grand prize package valued at more than $130,000.
This year's judges included Josh Lawson, senior local forager for the Northest Region at Whole Foods Market; Christina Boscoe, food and beverage category manager at SoHo House & Co., North America; Melissa Dolan, director at Emil Capital Partners; and Tapan Shah, head of venture capital for Snack Futures at Mondelēz International. A handful of professional mentors, ranging from investors to strategic advisors, were also provided as coaches for the finalists.
Jasberry, a B Corp, social enterprise food company, won this year's Pitch Slam. Co-founded in Bangkok by CEO Peetachai (Neil) Dejkraisak and CMO Pornthida Wongphatharakul, the company is on a mission to transform lives by solving farmer poverty with its organic superfood rice. The dark purple rice, a special variety developed through natural crossbreeding, is only grown by small-scale farmers in northeastern Thailand, which is the poorest region in the country. Jasberry currently works with more than 2,500 organic rice farmers—providing training, operational assistance, and packaging and export support—and paying them more than 14 times the local rate.
The company's Organic Superfood Rice contains a uniquely high level of antioxidants—more than 40 times that of brown rice, 133 times that of white rice and six times that of black rice, according to company reps. The dark purple color is attributed to one of the rice's natural antioxidants, Anthocyanin.
"Our goal is to make superfood accessible and affordable for everyday life," Dekjraisak said during his three-minute pitch at Summer Fancy Food Show. "We're changing the future one grain at a time."
In addition to the grand prize winner, the audience voted for the "People's Choice Award." That $1,000 cash prize was awarded to Sayso, a women-owned premium cocktail company based in Brooklyn, New York. Co-founders Alison Evans and Chloe Bergson invented the first-ever craft cocktail tea bags that create complex, mixologist-quality cocktails and spirit-free beverages in just three minutes, with clean ingredients that are plant-based, low-sugar, gluten-free and non-GMO.
Some of this information was provided by Pitch Publicity.
Heather Carter is the associate editor of Food & Beverage Insider at Informa Markets. She has worked in B2B publishing for nearly a decade, covering a variety of topics, from tile to bedding to food & beverage products. Reach her at [email protected].
Subscribe and receive the latest insights on the healthy food and beverage industry.
Join 30,000+ members. Yes, it's completely free.
You May Also Like
---