Business Bites: Get ready for NYC's biggest food show later this month
Business Bites: Get ready for NYC's biggest food show later this month
On this week's plate: Summer Fancy Food Show to showcase thousands of new products in the Big Apple; Environmental Defense Fund (EDF) files petition on use of titanium dioxide in food; new report from Nutiani highlights consumer interest in foods and beverages with multifunctionality; and more.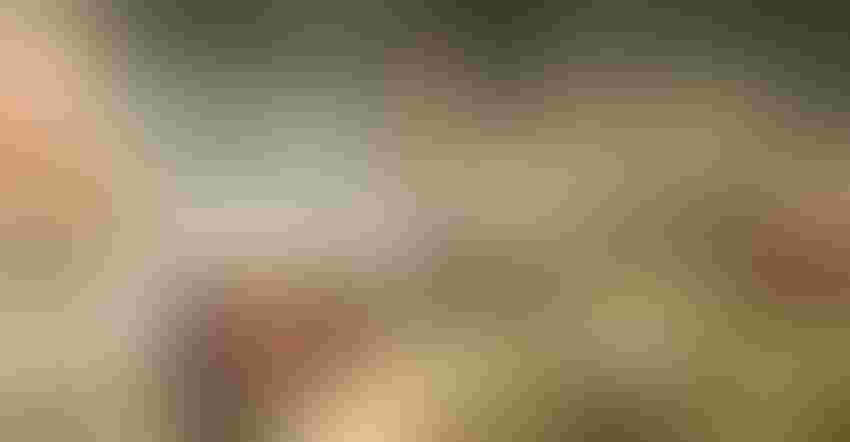 Shutterstock.com/Levradin
The biggest specialty food industry event in North America is less than three weeks away. More than 2,000 companies from all over the world will travel to New York for the 67th edition of the Summer Fancy Food Show, and we are highlighting what you need to know about this must-attend event. Also, learn more about FDA's plan to remove titanium dioxide from the list of food additives that California and New York are proposing to ban.
Summer Fancy Food Show to showcase thousands of new products
Attendees of this year's sold-out New York show can expect a variety of networking and educational sessions, including a captivating keynote address by celebrity chef Giada De Laurentiis. To kick off the three-day event, De Laurentiis will discuss "The Four Trends in Food that Matter Now," providing invaluable insights into the ever-evolving culinary landscape. Joining the conversations are esteemed experts David Lockwood from Lockwood Consulting, who will moderate the session, "The State of the Specialty Food Industry," covering the current state of the market, opportunities and challenges and future trajectory. Adrienne Messe from the Organic Trade Association will explain "What's Trending with Organic Trade Association," focusing on the latest organic industry data. Additionally, Specialty Food Association's Trendspotter Panel, where industry watchers walk the show floor to observe patterns and predict shifts in food and beverage categories, is expected to be one of the most highly anticipated moments of the show. The 67th edition takes place June 25-27 at Javits Center.
FDA considers repealing approval of titanium dioxide in foods
The EDF filed a petition asking FDA to remove its approval of the use of synthetically prepared titanium dioxide in foods. FDA is accepting comments until July 3. In response to the petition filed in March, the American Chemistry Council Titanium Dioxide Stewardship Council requested a 60-day extension "in order to have sufficient time to summarize and synthesize the extensive body of information on the safety of titanium dioxide as a colorant in food and address other issues raised in the petition." The 35-page petition submitted by EDF cited numerous scientific studies that raise questions about the safety of the additive. The nonprofit maintains that FDA has not reviewed the safety of synthetic titanium dioxide since 1973 when it concluded that its use in food was safe. The issue, the petition states, is that FDA approval was based on the conclusion that titanium dioxide was not absorbed through the intestinal tract. Studies now suggest that very small particles can pass through the intestinal tract and accumulate in the body. Titanium dioxide is a whitening agent that is used in a variety of products to improve color or provide opacity. Federal regulations limit titanium dioxide's use in food to 1% by weight of the food. According to the petition, almost 1,500 food products contain titanium dioxide, including 457 candy products, 272 candy products, 176 cookie and biscuit products and 139 dessert and dessert toppings. Food additives are approved through pre-market reviews in which they may be accepted because they are generally recognized as safe (GRAS). FDA, however, recognizes the importance of reassessing the safety of food ingredients after they have entered the market, per the agency's website. One way in which FDA is reviewing chemicals is through data and information submitted through petitions. Currently, FDA is reviewing petitions asking the agency to revoke regulations on titanium dioxide and Red No. 3 uses in food and drugs.
Pompeian receives certification for olive oil and olive farms
Olive oil brand Pompeian has made history by becoming the first olive oil brand in North America, and currently the only one worldwide, to receive Sustainably Grown certification for its California olive farm and olive oil. The third-party certification from SCS Global Services—which ensures the company's olive trees are planted, grown and harvested sustainably—covers environmental stewardship, social responsibility, economic sustainability and business integrity. Pompeian's female-led sustainability team played a pivotal role in pushing for this certification and even contributed to the update of the certification standard. To celebrate this milestone, the brand is producing a limited quantity of the first Sustainably Grown Certified olive oil in North America.
Nutiani report shows consumer interest in multifunctionality
People juggle multiple tasks and are clamoring for their food and beverage products to do the same. As consumers become more in tune with their health, multifunctionality is the top health claim they are looking for, according to FMCG Gurus' 2023 Consumer Perceptions on Health and Wellness. The third edition of Nutiani's Global State of Health and Wellbeing report explores consumer understanding around the interplay of physical, mental and inner wellbeing—and recommends brands create products that address multiple health conditions, supported by science-backed evidence, to meet the growing demand. "Supporting any health claims made about multifunctional benefits with rigorous, clinical evidence is also crucial in overcoming skepticism to build consumer confidence and establish credibility," Charlotte Ortiz, global brand marketing manager at Nutiani, said.
Beneo introduces low-sugar prebiotic to replace sugar in foods and beverages
According to FMCG Gurus' 2023 Global Clean Label and Naturalness surveys, consumer interest in sugar reduction is on the rise, with more than half of global consumers stating that "low in sugar" claims influence their purchasing decisions. Ingredient manufacturer Beneo is staying on top of the trend with the introduction of Beneo-scL85, a short-chain fructooligosaccharide (scFOS). This new ingredient provides customers with more options for replacing sugar and enriching foods with dietary fiber. Derived from beet sugar, the company said scFOS offers a mild sweet taste, good solubility and natural credentials, making it suitable for various applications like bakery, dairy and cereals. Available as a syrup, it replaces sugar while adding dietary fiber, thereby improving the nutritional profile of products and enabling better front-of-pack nutrition labeling.
Heather Carter and Tedi Delashmet are Food & Beverage Insider's associate editor and content producer, respectively. Cindy Hazen is a frequent contributing writer.
Like what you're reading? Be sure to subscribe to Food & Beverage Insider's weekly newsletter so you never miss a "bite." Click here to subscribe or reach out to Heather Carter at [email protected] or Tedi Delashmet at [email protected] to learn more about being featured.
Subscribe and receive the latest insights on the healthy food and beverage industry.
Join 30,000+ members. Yes, it's completely free.
You May Also Like
---