The best of Food ingredients Europe 2022
The best of Food ingredients Europe 2022
The world's leading annual food and beverage ingredients trade show returns triumphantly to Paris. Here are highlights from the floor.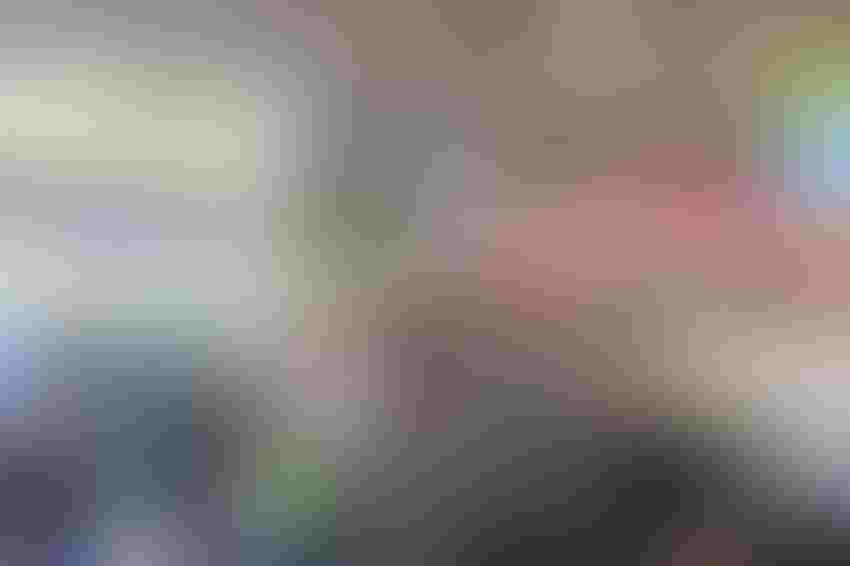 We'll always have Paris—and its version of Food ingredients Europe (FiE). The world's leading annual food and beverage ingredients trade show, which occurred for several days in early December, felt different from previous shows, according to veteran attendees. That's due mostly to how the world has dramatically changed over the past two years because of Covid-19, calls for more diversity in the industry and consumers demanding transparency in their products.
With attendance at an all-time high in new venue Paris Expo Porte de Versailles, as well as an extensive online event, the show saw attendance figures jump from 13,000 online and in person in 2021 to 21,881 for 2022. The top three countries in attendance were France, Netherlands and Germany, with Italy, U.K., Spain, Belgium, Poland, the United States and Denmark completing the top 10 list. Visitors were able to meet with and explore opportunities from 934 exhibitors—almost one-third up from 2021.
"We're thrilled with the success of Fi Europe 2022 in Paris and online, with high-quality visitors and exhibitors showcasing pathbreaking solutions and products," said Julien Bonvallet, food group brand director, Informa Markets. "It's extremely heartening to see the entire F&B industry come together, build new business relationships, and share ideas and expert insights."
Exhibitors, both veterans and newcomers, shared Bonvallet's sentiments.
"It was great to be back on the FiE floor this year and to participate in such a buzzing event," a Cargill spokesperson stated. "FiE 2022 was a real reminder of the value of meeting again in person. It was the perfect opportunity for us to catch up with hundreds of our customers and partners from Europe and beyond, and to inspire them with new business opportunities. We continue to see FiE as the premier event for food ingredients supply and partnership—and long may it continue to set the tone."
First-timer Alvinesa added through a spokesperson: "Exhibiting for the first time at FiE has been a great success. The interest in our upcycled, natural ingredients has exceeded our expectations, and we've had some very interesting conversations with customers and potential new partners. We look forward to seeing where these new projects go and have already booked our booth for next year's show."
The upcycled concept proved to be popular at FiE, particularly at the live presentation for the Startup Innovation Challenge and various exhibitioners. Also, the New Product Zone showcased the latest ideas from leading industry players and the Women's Networking Breakfast held its seventh-annual event. Here is what else happened at FiE.
It's all about that taste, about that taste
Flavor profiles vary by region and country. That shouldn't come as a surprise; nevertheless, ingredient expert ADM, which boasts innovation centers in every market it covers, customizes flavors based on clients' needs. At FiE, the company's sprawling exhibition booth demonstrated its massive offering of flavor profiles, among other products.
"All the flavors that we have are to inspire their innovation," said Marie-Bénédicte Charpentier, marketing and growth director, EMEA, for ADM. "We have basics like vanilla, mint and citrus, which are the dominant flavors across the globe."
Charpentier continued, adding that more nuanced flavor profiles are inspired by locally grown produce in respective markets.
"For Chile, we use the [sweet] red fruits. For African markets, we use a lot of mango, apricot and tropical fruits because they love it," she said. "For south Europe, we use a lot of peaches and apricots because that's something they like. In Asia, yuzu is very popular as well as lychee, mandarin and citrus. In northern Europe, they prefer something sour. These taste profiles are based on what the regions grow locally."
Plant based still going strong, as expected
ADM, like a host of companies at FiE, demonstrated various uses of pea protein for plant-based products, ranging from alt-dairy ice cream to meat products. Alt-ice cream, in fact, was featured at several booths at the show as was alt-cheese and plant-based seafood (fish nuggets, fish fillets and canned "tuna" fish).
Charpentier said everyone is working to duplicate the right texture, taste and of course mouthfeel. "That's the talent of our [food] scientists," Charpentier said. "Mouthfeel is crucial."
Solutions-oriented exhibitions also in full force
Companies with solutions-oriented ingredients were also prominent at FiE. Bartek, for example, which has been around for more than 50 years, was there to discuss its brand-new EasyAcid. It is a liquid malic acid simplifying production of liquid applications, including beverages (sports drinks, smoothies, juice drinks), sauces and dressings, by eliminating the need for dissolution and reducing blending errors.
EasyAcid aims to be more sustainable than its counterparts and strives to ease labor stress, explained Mohammad Emami, director of marketing and business development at Bartek. The product consists of a premade dissolved 50% solution and arrives in totes that are 2,800 pounds, or about 275 gallons.
"You just hook it up to the processing [system]," Emami said. "It has a metering pump that can control how much acid that is actually being injected into the product. You don't have to dissolve it, you don't have to deal with the powder, you don't have to deal with the dust that comes from other products. It's more process friendly. It's also better for the employees working on the production floor because they don't have to deal with the dust." 
In 2023, Fi Europe will return online to audiences Nov. 20-30 and in person to Messe Frankfurt, Germany, Nov. 28-30.
Subscribe and receive the latest insights on the healthy food and beverage industry.
Join 30,000+ members. Yes, it's completely free.
You May Also Like
---