Checking in from Food ingredients Europe
Checking in from Food ingredients Europe
If you didn't get a chance to make the big Paris show, FBI's on the case. We're bringing you some of the most innovative and interesting products that caught our eyes. Here's what happened on opening day.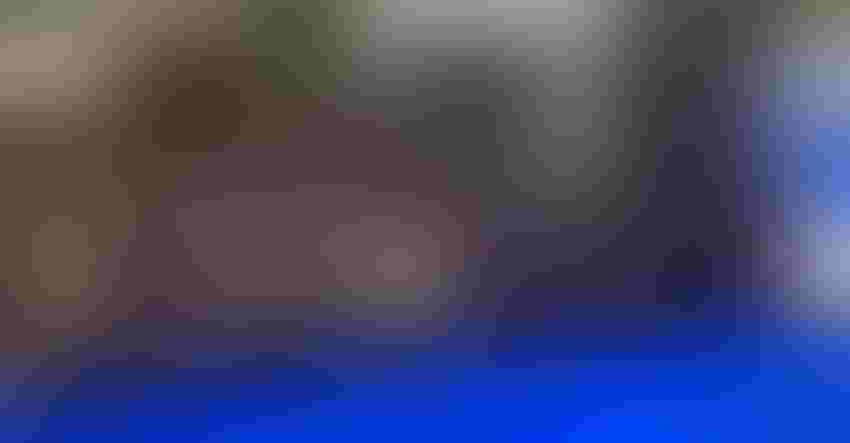 Food ingredients Europe returned to Paris in December 2022, this time at new location Paris Expo Porte de Versailles. The event is 10 days of networking for the food & beverage industry, with 20,000 global participants online and in person (Dec. 6-8).
The in-person experience was livelier than ever with more than 1,000 exhibitors on three levels in two buildings. Educational sessions abounded as well, from trendspotters delivering the latest market research stats on consumer behavior to the latest innovations revealed in plant-based, sustainable, clean-label and more products.
Here are some first-day highlights from the FiE show floor:
Innova's new product zone
The special area with more than 20 displays of ingredients for food, beverages and supplements proved to be popular with newcomers and veterans of the show. It showcased, for example, sustainable, demineralized whey for infant milks from Sicalac 90 EC; fava bean protein for plant-based cheese by Cosun; and DSM's alt-salmon patties made from plants.
Another section featured a host of package innovations for foods and beverages. Co-packers are a hot industry topic, and the show displayed selections from all over the world. On the beverage side, there was Project Beans' concept for Coffee in a Brew Bag, which contained a nifty sprout for easy pouring and a reseal to keep the contents usable for up to 30 days. For food, Mondelez's Cadbury Dairy Milk uses recyclable plastic to enable storage of its chocolate and Oreo chunks with a collectible toy. And the Norwegian-based Kavli Group uses 8% less plastic than previous versions of Eriks' packaging for its round tub of forest mushroom bearnaise. It certainly makes a difference.   
Partnering with small farmers for a sweet taste of success
Altinmarka, based in Istanbul, Turkey, is the world's second-largest industrial chocolate producer and sixth largest cocoa products producer. While the production plants are located on the outskirts of Istanbul—and crank out an annual capacity of 140,000 tons of chocolate—the chocolate originates from Colombia, Venezuela, Tanzania, Ghana, the Ivory Coast and Madagascar. The chocolate is sourced sustainably and ethically from small family farmers.
Customers may choose to produce it in milk chocolate, dark chocolate or white chocolate, plus it can be used as a functional ingredient. For example, the chocolate bars can be made with protein, probiotic, collagen, vitamin C or high fiber. They're all gluten free and can be customized with no added sugar.
ADM, another high-profile ingredient company at the show, discussed how it partners with Madagascar farmers for their vanilla bean crops, then tailors it for customers. The company's sustainable practices include its partnership with Sahanala, a farmer-owned cooperative with more than 4,000 vanilla farmers in Madagascar. More than 70% of the world's vanilla is sourced from this tiny island country, and ADM gives back to the community by empowering them. That includes helping to maintain schools, food security programs and women entrepreneurs.
Alt-seafood products gaining traction
There's been a lot of discussion lately about the over-fishing of global waters, which is leading companies to develop alternative fish products. While alt-chicken, alt-dairy and alt-beef still lead the category for proteins, alt-seafood is steadily gaining ground.
At the show, it was presented in two delicious ways: as a fish nugget, a crab alternative made from pea protein, wheat flour and modified wheat starch from ICL, and as alternative canned tuna by Brenntag. The latter is made from a proprietary "texturized vegetable protein as a base, then fortified with vitamins, minerals and omega-3." Off notes are masked with herbs and spices. No wonder it tasted so close to the real deal.
We'll be back tomorrow with highlights from the second day at Food Ingredients Europe.  
Subscribe and receive the latest insights on the healthy food and beverage industry.
Join 30,000+ members. Yes, it's completely free.
You May Also Like
---