Sustainability wins big at Food ingredients Europe's annual Startup Innovation Challenge
Sustainability wins big at Food ingredients Europe's annual Startup Innovation Challenge
In its seventh year, the highly anticipated competition gives new businesses a chance to pitch their ideas to a jury of R&D experts, investors and major F&B companies.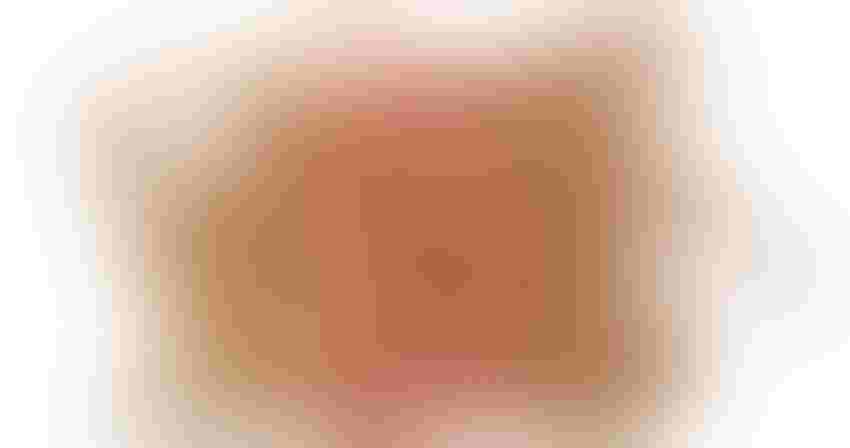 To reconnect with why people get into this business, all one needs to do is visit the startup pavilion at any food ingredients show. There, you'll find the next generation of powerbrokers who want to change the world with their concepts.
At Food ingredients Europe 2022, held at the Paris Expo Porte de Versailles in December over three days, one of the highlights was the Startup Innovation Challenge. In its seventh year, it gives new businesses (only those in business under five years qualify) a chance to pitch their ideas to a jury of R&D experts, investors and major F&B companies. The five categories include "Most Innovative Food or Beverage Ingredient," "Most Innovative Service, Technology or Digital Solution Supporting the F&B Industry" and "Most Innovative Plant-Based or Alternative Ingredient."
"The Startup Innovation Challenge is led by experts who quickly focus on the most important aspects of bringing innovations to the industry in terms of product taste (which is always "the king"), product fitness, affordability, proof of concept within an industrial setting, validation from industrial partners, IP and scalability," said Dr. Ilan Samish, founder and CEO of Amai Proteins. In 2019, Samish took first place in the "Most Innovative Food or Beverage Ingredient" category.
For 2022, all category winners won the chance to have a fully equipped booth at Fi Europe 2023 or an Fi Global Insights & Ingredients Network Digital Package to promote their online presence for a year. Not surprising, sustainability was the overarching theme with these young founders thinking about the future of the planet as well as ways to make more food available for a constantly growing global population.
Upcycling a popular theme at FiE
"Most Innovative Food or Beverage Ingredient" winner Kern Tec, for example, used upcycling as a sustainable concept. The Austrian-based company featured its take on the alt-dairy trend by utilizing the "nut," or stone fruit pit, of the apricot. The inspiration for the company came when they discovered farmers were discarding the stone fruit's pits. Apricots are rich in vitamin A and other carotenoids, which help promote healthy eyes, as well as vitamin E, which protects the skin.
Some of those benefits can be found in the pit, which Kern Tec has turned into functional ingredients: apricot kernel protein powder and apricot seed protein powder, both designed to be used in baked goods, protein drinks, plant-based cheese and more. The founders' claim is that it's more sustainable than oat, soybean, almond, coconut and peas because it releases fewer carbon dioxide emissions.
Upcycling is also the concept behind Green Spot Technologies, which uses a patented technology to sustainably transform discarded parts of fruits and vegetables into functional flours. At the show, the French company demonstrated with several posters how it can make tomato flour, apple flours and other products without additional feedstock. It's also important to note that clean water is the only byproduct they use. While Green Spot didn't win at FiE, it has garnered a host of industry global awards, including the French Tech Agri20, Kellogg Innovation Challenge (finalist) and New Zealand Innovation.  
Businesses helping other businesses with solutions at FiE
Bio2Coat was the only startup company to win two categories, "Most Innovative Service, Technology or Digital Solution Supporting the F&B Industry" and "Most Innovative Sustainable Solution." Specializing in shelf-stable solutions, the company creates a 100% natural, edible coating that extends the shelf life of food products—without impacting their organoleptic characteristics. Also important is that the coating preserves the nutritional value for consumers, thereby reducing waste.
Finalists in this category included Ai Palette, which helps F&B ingredient brands create new products with a platform allowing them to spot trends and predict their trajectory in real time; as well as Capsoil FoodTech, which converts oils and oil solubles into a water-soluble powder, allowing F&B brands to easily use oils in their products.
Finding the next big alternative ingredient
The alt-meat, -dairy, -seafood, etc. sectors are ever evolving, and that's due to innovation. At FiE, Israeli startup Brevel got the big win in the "Most Innovative Plant-Based or Alternative Ingredient" category for its microalgae protein, or "ghost" protein, that's color and flavor neutral, making it adaptable as well as less expensive than pea and soy proteins.
Brevel's team observed many issues in the current alternatives market—such as functionality, quality and sustainability—which inspired them to bring this new alternative to the industry.
"Microalgae are the ultimate source of protein in terms of sustainability, but unfortunately, the existing options for microalgae as an alternative protein have very high costs and flavor barriers," Yonatan Golan, CEO and co-founder of Brevel, said to Fi Global Insights in an interview.
Nutropy, a finalist in this category, promises a "no animals involved, full cheese" experience. The French-based company develops alternative cheesemaking ingredient solutions to produce cheeses they believe are more sustainable.
The sweet taste of success is vanilla
Natural vanilla continues to be one of the most recognizable and sought-after foundational flavors in the world. That works favorably for Vanilla Vida, the company that won the "Most Innovative Processing Technology" award at the Startup Innovation Challenge.
The company grows high-quality vanilla, and its goal is to grow it anywhere in the world, thumbing its nose at supply-chain issues.
"The story of innovation is [in] the entire production chain. Our technology is not only in one specific place," Oren Zilberman, Vanilla Vida's CEO, explained to Fi Global Insights during an interview. "It's actually in all the production, from . ... when we are growing the vanilla in climate-controlled greenhouses until the end. The end product is the same dry vanilla bean you find in countries like Madagascar, Indonesia, Mexico and more."
Category finalists ranged from Veloz Bio, which developed a platform using the metabolism of unripe fruits to product a recombinant protein; and Onego Bio, which created an animal-free egg white protein with all the functionality of eggs.
We're looking forward to seeing what year eight brings. In the meantime, the first-ever edition of the Startup Innovation Challenge for Vitafoods Europe happens in May 2023. Nutraceutical, supplement and nutrition startups may sign up to newsletters Fi Global Insights and Vitafoods Insights for more information.
Subscribe and receive the latest insights on the healthy food and beverage industry.
Join 30,000+ members. Yes, it's completely free.
You May Also Like
---