The science of dairy (and nondairy) ice cream
The science of dairy (and nondairy) ice cream
A renowned Penn State ice cream intensive covering everything from formulation to packaging has broadened its scope to help plant-based companies consider their unique challenges in the niche.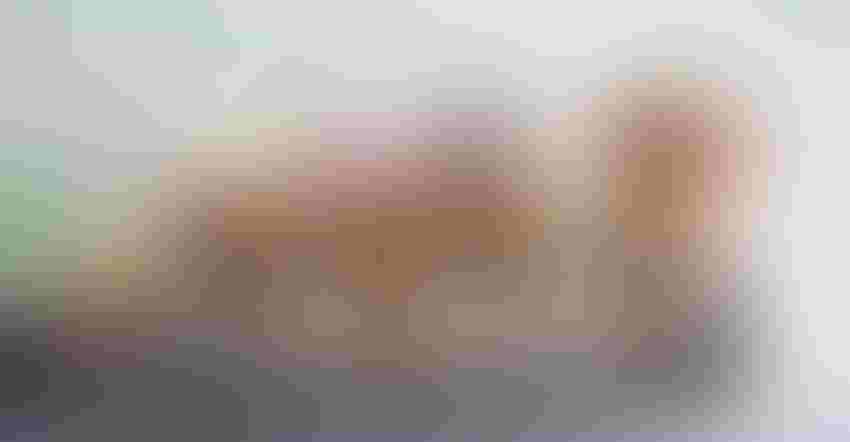 The average American consumes about 23 pounds of ice cream and related frozen desserts each year, according to the International Dairy Foods Association, with about three-quarters of consumers enjoying the sweet treats at least once a week. The global ice cream market was valued at $79 billion in 2021, per Grand View Research's Ice Cream Market Size Industry Report (2022-2030), and is expected to grow at a compound annual growth rate (CAGR) of 4.2% from 2022 to 2030.
Occurring every January, the Ice Cream Short Course at Penn State builds on the ice cream industry's growth by offering an in-depth look at all things ice cream. The 130-year-old course is the oldest, best-known and largest educational program dealing with the science and technology of ice cream and is currently led by Robert F. Roberts, Ph.D., professor and head of food science at Penn State. The unique offering attracts ice cream lovers, entrepreneurs, food scientists and other top-level industry professionals from every continent in the world, except Antarctica.
"It covers everything from cow to cone," Roberts, who has been teaching the course since 1999, said.
Each year, about 125 students travel to Penn State to attend the "intense course," which Roberts described as a 15-week, 3-credit course condensed into only seven days. This year, it was held Jan. 8-14, with more than 20 workshops focused on flavoring, refrigeration, freezing and hardening techniques, as well as the manufacturing of frozen yogurt and novelty frozen desserts.
"The speakers are experts in what they do," Roberts explained of the professionals he recruits to teach alongside him. "There are industry speakers who come in and speak to quality assurance systems and food safety issues. There are faculty in food science who teach about food microbiology, food processing and food engineering. I also have industry speakers who come in and talk about stabilizers and emulsifiers, flavor professionals who teach about flavors.
"We're not talking about this company's product; we're talking about carrageenan, xanthan or stabilizer function. We're not talking about a company's particular machine, but what the machine does. We're very interested in the science and technology."
The university's very own Berkey Creamery—which crafts more than 100 flavors of ice cream, 10 frozen yogurts, six sherbets and a variety of cheeses—also serves as a research lab for the students.
As a food scientist who has been teaching food science for more than 30 years, Roberts developed the course to focus on the staples of ice cream manufacturing—the chemistry of milk, where it comes from, how it varies, sugars and sweeteners, processing and mixing, freezing equipment, packaging and food safety—as well as topics currently trending in the industry, such as stabilizing systems, clean label products and nondairy frozen desserts. The latter is especially experiencing an upsurge as larger brands like Ben & Jerry's and So Delicious Dairy Free and emerging brands such as Mauna Loa and Wicked Kitchen are dominating the category with award-winning offerings.
Narrowing in on nondairy options
"One of the things we try to help people understand is just because the label says 'milk' doesn't mean it's going to behave like milk," Roberts noted. "Cow's milk has components like casein, milk fat and whey proteins. Oat milk, pea milk, hemp milk, chia milk and so on do not. I'm not judging on whether you want to call it milk or not, but you can't assume it's going to function like cow's milk.
"In my other life, I make cultured dairy products," Roberts continued. "It's hard to make yogurt from a nondairy, plant-based beverage because the proteins just don't function the same way. The nutrients aren't there for the microbes to grow. The same is true for ice cream. The physics and the chemistry are OK; you can take a lot of what we teach and use it in nondairy frozen desserts, but there are aspects of nondairy frozen desserts that we're really trying to emphasize now because [more] people are moving in that direction."
Rabia Kamara, owner of Ruby Scoops Ice Cream & Sweets in Richmond, Virginia, attended Roberts' course in 2018 and was looking to learn more about perfecting her vegan ice cream, which she began experimenting with in 2015. "It was really hard [to make]," she explained. "The first time I tried to make a nondairy ice cream, I didn't know to heat it up or what to use, so it basically felt and froze like sorbet, and I hated it. I kept messing with it and trying different ways [to make it], trying to think of different vegetables or fats or sugar substitutes that I could use that felt like they made sense.
"I think dairy-free [ice cream] requires more stabilizers and more fat substitutes, both of which need to usually be heated up," Kamara explained. "Our dairy ice cream is not necessarily always pasteurized and heated. Sometimes, we make a Philadelphia base with no eggs in it, so there are no eggs when you aren't pasteurizing or heating to stabilize. But with dairy-free [ice cream], both of those things are a necessity."
As plant-based products continue to infiltrate the F&B market, Roberts emphasized the differences in composition and manufacturing compared to their dairy counterparts, which both play a role in the end product. "When people come to me and say, 'I used this recipe and it doesn't work,' and I say, 'Why?' It's because they're not using milk," he maintained.
"If you're a dairy professional, you talk about variability in your incoming raw ingredient," he continued "Milk changes from time to time to time to time. But if you look at the variability around something like pea proteins or oat proteins, that ranges because they're not biological and the beverage/dessert is not produced biologically—it's a product of manufacturing. So, these beans/oats are grown and there are all the agronomics there, but then they're harvested, dried, ground and extracted in some proprietary process."
Roberts recalled a project he completed during one of the courses, where the class observed 10 different pea protein isolates. "We looked at a range of functionality and it varied tremendously," he said. "Some were soluble, some were not. Some were good at emulsifying, and some were not. Some were good at foaming, and some were not. If I looked at cow's milk, they were all here [one side of the spectrum] and if I looked at the plant-based milks, they all ran the gamut from one end to another."
The result confirmed for Roberts that the category still has room for innovation. "There's a lot more that will be done because people are learning to use these ingredients and they're learning how to unlock the potential of these ingredients," he said. "But there's a lot of opportunity there for someone to really get it right."
Kamara, who currently offers six vegan ice cream flavors at her shop, utilizes a combination of coconut milk and homemade oat milk to craft them, as well as coconut oil, which all work together harmoniously to create a creamy product that she said emulates its dairy counterpart.
"The majority of the fat in our vegan ice cream is coconut based," she explained. "I'm not really trying to mask the coconut flavor. I'm trying to make a quality product, which, in our case, is based on how much ice cream we're making. If you're making a smaller-batch product, you can really use anything—cashews, almonds, coconut oil—but we are making five gallons of ice cream at a time, so we need to make sure that it's not going to overchurn on us or get gritty or fatty, and that is ultimately what I have found to be the best way to do it."
Other caveats for dairy-free options? Manufacturing processes and clean labels, according to Roberts. "Most of these proteins are storage proteins," he said. "They're not particularly good at emulsifying, holding air and a variety of other things. You can find ways that are acceptable to consumers, but what physical process will be acceptable? What chemical process will be acceptable?
"If you look at milk, it has fat, protein, lactose and minerals in it," he explained. "If I make a plant-based product, I'm going to get protein from somewhere (probably the plant-based material); I'm going to get fat from a different plant-based source; I'm going to have to add sugar, because if I don't add sugar, I'm going to get something that freezes too hard; and I'm also going to have to add micronutrients. So, your label has to reflect that. I can do a very simple label with an ice cream product, but it's a more complicated label with a nondairy frozen dessert. It can still be good, but it is just a much more complicated product to manufacture."
Having a firm understanding of dairy products, Roberts said, is essential, whether creating dairy or dairy-free products. "What I try to point out in the lectures and with other people who are presenting is, 'Here's what we're telling you about dairy and here's why it's important to nondairy,'" he explained.
"Here's the functionality we're looking for in a casein molecule or what we're seeing in the casein molecule. Here's the functionality you're going to be looking for in your plant-based protein. Here's what we see in milk fat, which is quite different than what we see in vegetable fat. So, here's what you need, in terms of melting point, fatty acid profile and those sorts of things. If you can understand what's going in in dairy, then you can apply it. If you don't know what's going on in regular ice cream, it's way more difficult to make a nondairy frozen dessert."
Heather Carter is the associate editor of Food & Beverage Insider at Informa Markets. She has worked in trade publishing for nearly a decade, covering a variety of topics, from tile to bedding.
Subscribe and receive the latest insights on the healthy food and beverage industry.
Join 30,000+ members. Yes, it's completely free.
You May Also Like
---