Business Bites: A taste of what's going on this week in the industry
Business Bites: A taste of what's going on this week in the industry
On this week's plate: The Kraft Heinz Co. invests 185,000 hours redesigning its iconic ketchup bottle cap; National Co+op Grocers raise almost $23K to aid co-ops impacted by hurricanes; and more to keep you coming back.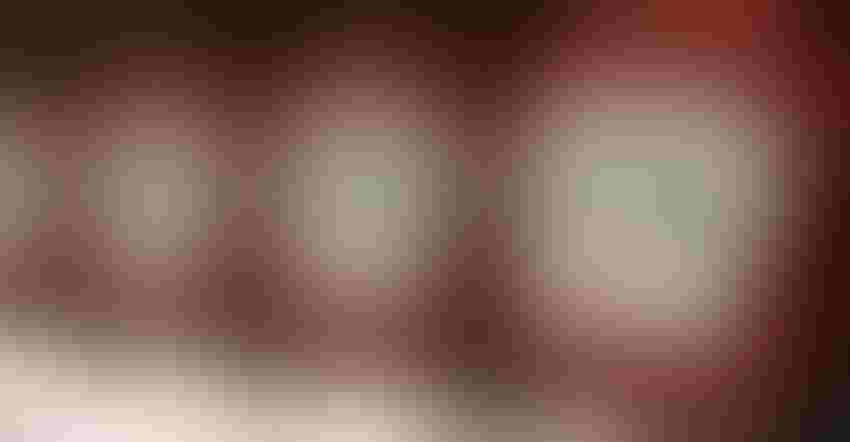 Heinz's redesigned ketchup bottle cap is a very big deal
That's because after nine years, 850,000 hours of product development, $1.2 million in investment and 45 different iterations, the Kraft Heinz Co. successfully created a 100% recyclable plastic cap for its squeezable upside-down ketchup bottles. They will begin rolling out in the United Kingdom in early 2023, the company said. The original cap used a flexible silicone valve, which was very difficult to recycle since it required separating the silicone from the rest of the cap and sending it elsewhere. The new cap is constructed of a single material, polypropylene, with two parts that make "an indirect exit for the product to be dispensed" when the bottle is squeezed. In other Heinz news, Shake 'N Bake recently removed the signature plastic "shaker" bag from its products, encouraging users to utilize the reusable container in its place. This simple change is helping eliminate 900,000 pounds of plastic waste—equivalent to the weight of more than 270 mid-size cars. These revisions are the latest in Heinz's efforts to reduce its carbon footprint with recyclable products.
More than $22,600 benefits co-ops impacted by recent hurricanes
Cooperatives in hurricane-impacted areas, including Puerto Rico, the Dominican Republic, Cuba and Florida, get a financial boost that's certain to make a difference. National Co+op Grocers (NCG) and its member co-ops—Cooperative Development Foundation (CDF) and National Cooperative Business Association CLUSA International (NCBA CLUSA)—helped raise $22,652, and NCG matched 100% of donations made by the retail food co-op system. CDF will use funds to help cooperatives deal with impacts such as forced temporary closures, loss of crops and animal inventory, loss of perishable food inventory, equipment losses, and cancellation of contracts.
Keurig Dr Pepper CEO resigns
Ozan Dokmecioglu, CEO of Keurig Dr Pepper Inc., resigned, according to the Burlington, Massachusetts-based company. Dokmecioglu's resignation was the result of a violation of the company's code of conduct. While the beverage and coffeemaker giant didn't specify the violation, it said Dokmecioglu's departure was "unrelated to strategy, operations or financial reporting." Robert "Bob" Gamgort, the company's current executive chairman and former CEO, was reappointed as CEO and will continue to serve as chairman.
Chocolatier introduces "second generation" of chocolate
Luxury chocolate manufacturer Barry Callebaut recently introduced the second generation of chocolate. To indulge in the purity of cocoa flavors, its team redesigned the farming, fermentation and roasting of the cocoa beans to create chocolate that puts "cocoa first, sugar last." The company's redesign, known as the cocoa cultivation & craft principle, recognizes the distinct flavor characteristics of the cocoa bean that is developed during the production process. Advanced detection technologies, combined with new sensory methods, enables the identification of unique characteristics in the cocoa beans—helping to create chocolate that contains 50% less sugar than most chocolate consumed across the world. With this new, healthier chocolate, the company aims to address consumers' desire to indulge more mindfully.
Eel meat, cultivated?
Forsea Foods, Ltd. claims to be the first company to use organoid technology for culturing seafood products, beginning with eel meat. The food tech start-up utilizes a non-GMO organoid platform in which the eel meat is grown "ex vivo" as a three-dimensional tissue structure in the same manner it would grow in a living fish. This technology bypasses the scaffolding stage and requires fewer bioreactors, a simpler, more cost-effective process than traditional cell culturing. Eel has become an endangered species, while the demand for its meat keeps increasing in markets such as Europe and Asia for kabayaki and sushi.
Heather Carter is the associate editor of Food & Beverage Insider at Informa Markets. She has worked in trade publishing for nearly a decade, covering a variety of topics, from tile to bedding. Reach her at [email protected].
Subscribe and receive the latest insights on the healthy food and beverage industry.
Join 30,000+ members. Yes, it's completely free.
You May Also Like
---