Business Bites: An 'Earth Day' special edition
Business Bites: An 'Earth Day' special edition
On this week's plate: Biden administration details five goals to help U.S. become a leader in bioeconomy technology; Barry Callebaut and Nestlé partner for agroforestry project in Africa; Finnish food company repurposes fish processing byproducts to create upcycled ingredients; and more.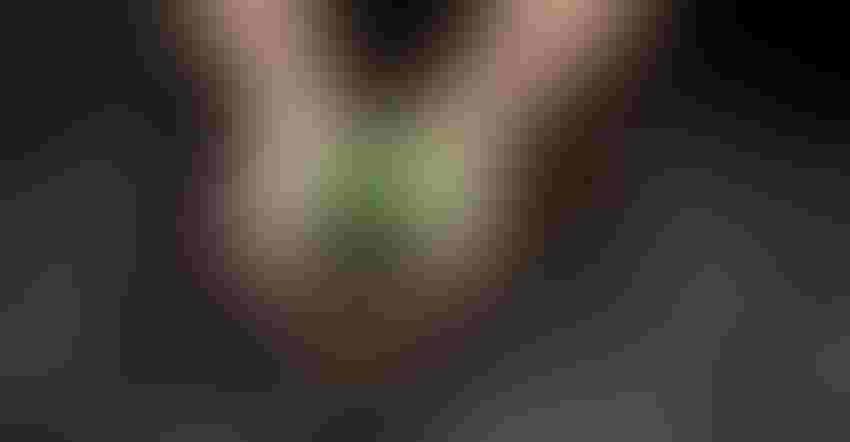 Earth Month is in full swing and with April 22—the official "Earth Day"—quickly approaching, we found it fitting to provide a sustainably packed column, from head to toe. From the Biden administration's new "bold goals," which include replacing more than 90% of fossil fuel-based plastics, to innovative upcycling technology transforming the food processing industry, learn more about what F&B brands are doing to help mitigate climate change and make a difference.
Biden administration sets goal to replace 90% of plastics with biomaterials by 2043
The Biden administration recently released a report, Bold Goals for U.S. Biotechnology and Biomanufacturing, which outlined five "bold goals" (not commitments) that set "ambitious targets for the next two decades to help establish R&D priorities that will be critical to advance the bioeconomy." Compiled by White House Office of Science and Technology Policy (OSTP), the first goal specified replacing more than 90% of today's fossil fuel-based plastics with bio-based alternatives by 2043. Since plastic is one of the largest culprits of greenhouse gas (GHG) emissions, equivalent to the global aviation sector, this goal is another step in the government's efforts to spur a circular economy. The report detailed that achieving all five goals will require "significant prioritization of R&D investments and other efforts across the U.S. government," as well as cooperation between local, state, tribal and federal governments, and international partners.
Barry Callebaut and Nestlé partner for agroforestry project in Africa
Agroforestry is best described as the intentional integration of trees and shrubs into crop and livestock farming system. It was developed to create environmental, economic and social benefits, according to USDA National Agroforestry Center. Various F&B companies are participating in the sustainable practice to help address global climate change, including Barry Callebaut and Nestlé, which recently partnered on a large-scale agroforestry project in Côte d'Ivoire to strengthen Barry Callebaut's cocoa supply chain. The companies will work with more than 6,000 farmers to plant trees and shrubs on approximately 30,000 acres of land. The initiative supports Barry Callebaut's goal to have 100% sustainably sourced ingredients by 2025, as well as Nestlé's Cocoa Plan and long-term commitment to reducing GHG emissions.
Food tech startup transforms fish processing byproducts
Upcycling is a hot topic in the F&B industry and food tech companies are catching on. Finnish food tech startup SuperGround has figured out a way to use whole fish, except the guts, in the food production process to create what the company calls "fish mass." Between 15% and 30% of the mass—made from fish bones, skin, scales and other hard tissues, which would normally be discarded—can be added to fish products (fillets, sticks, balls, etc.) without affecting the taste, according to the company. The mass can also be used in sauces and broths. This development comes on the heels of SuperGround's announcement of the technology in 2022 for poultry-based applications.
New fruit puree manufacturing center develops sustainable products, new job opportunities
Farmer-operated fruit cooperative Tree Top Inc. is expanding its facilities, a move certain to create new job opportunities. Within the 180,000-square-foot structure is a new 25,000-square-foot puree manufacturing plant designed to handle daily 650 tons of apples and pears and 125 tons of berries and soft fruits. The Prosser, Washington, location will develop these purees for different food and beverage categories.
'Mama Meal Kits' to help underserved expectant mothers
More than ever, small and larger companies are pitching in to help underserved communities. For example, A Dozen Cousins—best known for its seasoned pinto beans line—is partnering with emerging vegan brand Partake and health-and-beauty company Golde to support expectant mothers' health and recovery. The trio recently launched Mama Meal Kits, curated food and supplement packages containing an easy meal, morning "pick-me-ups" and sweet treats. Proceeds from the kits benefit Cousins' 2023 Social Impact Grantee Kindred Space LA, a black-owned birthing center working to address maternal and infant health disparities in communities of color. A fourth CPG brand is making a matching donation for every kit sold.
Heather Carter and Tedi Delashmet are Food & Beverage Insider's associate editor and content producer, respectively.
Like what you're reading? Be sure to subscribe to Food & Beverage Insider's weekly newsletter so you never miss a "bite." Click here to subscribe or reach out to Heather Carter at [email protected] to learn more about being featured.
Subscribe and receive the latest insights on the healthy food and beverage industry.
Join 30,000+ members. Yes, it's completely free.
You May Also Like
---