Business Bites: FDA's U.S. infant formula strategy, cultivated woolly mammoth meatball, salmonella outbreak linked to flour
Business Bites: FDA's U.S. infant formula strategy, cultivated woolly mammoth meatball, salmonella outbreak linked to flour
On this week's plate: FDA releases national strategy to combat future formula shortages; Australian food tech company crafts lab-grown meatball from woolly mammoth DNA; recent salmonella outbreak linked to contaminated flour; and more.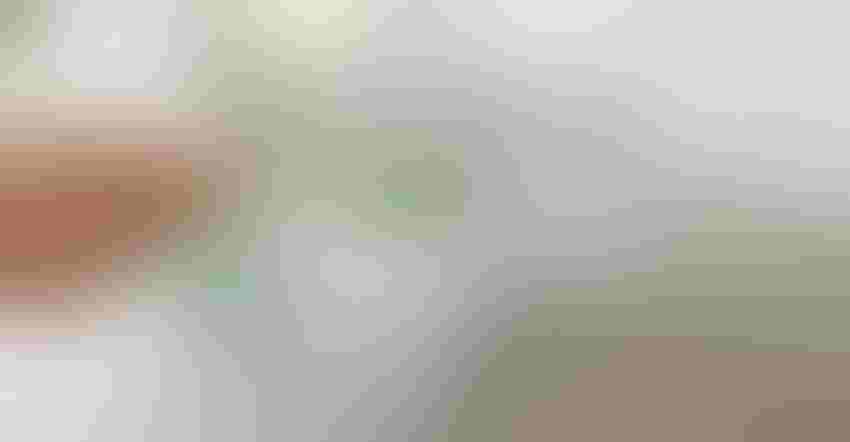 In today's world, alt-protein is on the rise. Australian company Vow Food is taking the reins of this category with its unusual, yet innovative creations—including its latest introduction: The woolly mammoth meatball. Read more about the technology and science that goes into developments like this, plus more on what other F&B companies are doing, in this week's column.
FDA releases infant formula strategy
A little over a year ago, parents of infants and toddlers in the United States who relied on formula to feed their children faced an unprecedented challenge: A nationwide shortage. FDA recently released a national strategy to increase the resiliency of the U.S. infant formula market to help prevent it from happening again. Prompted by the Food and Drug Omnibus Reform Act (FDORA) of 2022, the strategy aims to help protect against future contamination and other potential causes of formula shortages. It describes FDA's plans for improving the resiliency of the infant formula supply, while also tracing and detailing the events that led to the months-long formula shortage in 2022. This represents a "first step" in a long-term strategy coming in 2024 to improve information sharing, protect the infant formula supply chain and facilitate new infant formula manufacturers to increase supply.
Australian food tech startup creates woolly mammoth meatball
As Italy strives to ban lab-grown meat, Australian company Vow Food is taking it to the next level with its newest introduction. The cultivated meat company unveiled its woolly mammoth meatball—which wasn't made to be eaten, but to show the possibilities of cultivated meat technology—in hopes of sparking conversations about traditional meat production and its effects on climate concerns. Vow worked with a professor at the Australian Institute for Bioengineering at the University of Queensland to create the mammoth muscle protein, developed using the DNA sequence for mammoth myoglobin and elephant DNA (the extinct animal's closest living relative) with a sheep muscle cell. The company has already investigated the potential of more than 50 species, which run the gamut from alpaca to kangaroo, to encourage the consumption of alt-proteins.
Recent salmonella outbreak linked to flour
A dozen people in the United States were reported as infected with Salmonella infantis in late 2022 and early 2023, with three individuals requiring hospitalization. The cause was recently identified as contaminated raw flour, although the specific brand of flour linked to the outbreak has yet to be identified. The individuals were residents of states ranging from the East Coast to the West Coast—California, Illinois, Iowa, Minnesota, Missouri, Nebraska, New York, Ohio, Oregon, Tennessee and Virginia—suggesting a nationally distributed product as the culprit. FDA investigators working the case said flour was the only common ingredient in the raw dough or batter the infected people reported eating.
McCormick unveils eco-friendly herb and spice packaging
A household name in the spice game, McCormick announced a brand overhaul. The company is best known for its signature red-capped packaging and has redesigned the bottles for its "most essential herbs and spices" to incorporate a new SnapTight lid. The new bottles, which McCormick says are created using an improved bottling process that draws out excess air so the herbs and spices remain fresher for longer periods of time, are made from a 50% post-consumer recycled (PCR) plastic. The new initiative contributes to the company's ongoing sustainability efforts and goals by reducing the current bottles' carbon footprint by approximately 18% to 23% across sizes.
Upcycled sports nutrition protein powder hits the market
Just in time for Earth Month, Anheuser-Busch (AB) InBev's sustainable ingredient company EverGrain unveiled a new CPG launch that uses the company's upcycled barley protein EverPro. Developed in partnership with filmmaker James Wilks, FȲTA is the first commercialized line of "high-performance sports nutrition powders" to use the branded plant-based protein. Available via ecommerce, the powder contains 30 grams of protein per serving, as well as 3 grams of fiber and 1 gram of added sugar, with no artificial ingredients, flavors or preservatives. FȲTA ready-to-mix (RTM) powder will launch in three flavors—chocolate, vanilla and café latte.
Heather Carter is the associate editor of Food & Beverage Insider at Informa Markets. She has worked in B2B publishing for nearly a decade, covering a variety of topics, from tile to bedding to food & beverage products.
Like what you're reading? Be sure to subscribe to Food & Beverage Insider's weekly newsletter so you never miss a "bite." Click here to subscribe or reach out to Heather Carter at [email protected] to learn more about being featured.
Subscribe and receive the latest insights on the healthy food and beverage industry.
Join 30,000+ members. Yes, it's completely free.
You May Also Like
---