Business Bites: FDA tackles issue with partially hydrogenated oils in food, Lunchables launches better-for-you meals
Business Bites: FDA tackles issue with partially hydrogenated oils in food, Lunchables launches better-for-you meals
On this week's plate: FDA issues direct final rule regarding the use of partially hydrogenated oils; Lunchables unveils healthier offerings with fresh fruits; Natural Products Expo East heads to Philadelphia; and more.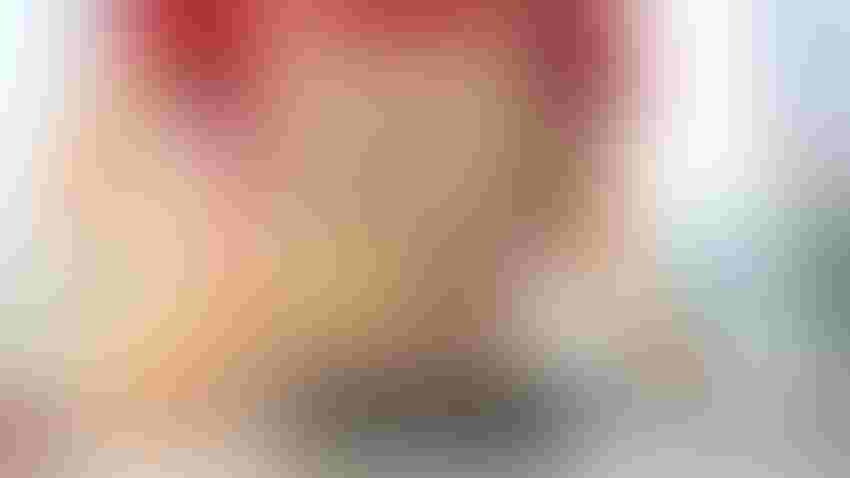 At a Glance
FDA stands firm on its decision on partially hydrogenated oils in food.

Lunchables debuts first-ever products highlighting fruits.

Natural Products Expo East heads to Philadelphia for 38th edition.
Strides are being made regarding the inclusion of partially hydrogenated oils in food and beverage products. FDA recently issued a direct final rule that addresses the leading source of artificial trans fat. Also, Natural Products Expo East makes its way to Philadelphia for a jampacked event in September. More to indulge in below.
FDA releases final rule on partially hydrogenated oils
Since their discovery in the late 19th century, the food industry utilized partially hydrogenated oils in a variety of foods, including baked goods, creamers and other products that benefited from shortening—until 2015, when partially hydrogenated oils were no longer deemed GRAS (generally recognized as safe). FDA amended its regulations that allowed for the use of partially hydrogenated oils in food on Aug. 9 with the issuance of a direct final rule. This rule concludes the agency's administrative actions. Read more in Cindy Hazen's article on Food & Beverage Insider.
Lunchables debuts new, better-for-you products in produce section
After seeing a 500% increase in Pinterest searches during 2022 for "Lunchables with fruits and vegetables," the Kraft Heinz Co. brand developed new, on-the-go meals with fresh fruit, in partnership with Fresh Del Monte Produce Inc. The new product line, Lunchables with Fresh Fruit, is available in the produce section of select grocery stores in the South-Central region of the United States. Featuring pineapple, clementines, grapes and apples, in combination with the brand's two bestselling varieties, Ham & Cheddar and Turkey & Cheddar Cracker Stackers, the better-for-you offerings were developed to encourage children to consume more fruits. This introduction comes on the heels of the brand's broader commitment to improving its nutrition profile, including the most recent initiative that reduced salt and oil ingredients in its Lunchables crackers.
Natural Products Expo East prepares for 38th edition
If you attend the annual Natural Products Expo West in California, you've surely heard of its East Coast counterpart, Natural Products Expo East. The annual event—co-located with BioFach America, Harvest Festival and the New Hope Innovation Experience—is taking place Sept. 20-23 at the Pennsylvania Convention Center. An array of new features will be unveiled at this year's event, including an adult non-alcoholic beverage pavilion, a minority-led exhibit space in partnership with (included), expo show floor tours, a brand-to-buyer matchmaking program known as NaturalProductsXchange and much more. A full education schedule is also planned. To register for one of the East Coast's leading natural, organic and health products events, click here.
SupplySide seeks feedback about new educational program
SupplySide is creating a new program called SupplySide Fresh. The goal of this program is to help people who are new to the supplements or food and beverage industries accelerate their learning and get acclimated more quickly. If you (or someone you know) has been in either of these industries for less than three years, then complete (or share) this form. Your feedback will help SupplySide Fresh create a more robust curriculum that takes into consideration your learning needs.
Franklin Farms introduces soy-free tempeh
Tempeh is traditionally made using fermented soybeans and has been a go-to protein for vegetarians and vegans alike for many years. Alt-meat manufacturer Franklin Farms is innovating the Indonesian delicacy with a new chickpea-based tempeh. The plant-based product was developed as a soy-free option to alt-protein products currently on the market. With 9 grams of protein and dietary fiber per 2.6-ounce serving, the chickpea tempeh is created using a similar fermentation process as its soy-based counterpart. The product joins the company's existing line of soy-based tempeh products.
Heather Carter is the associate editor of Food & Beverage Insider at Informa Markets. She has worked in B2B publishing for nearly a decade, covering a variety of topics, from tile to bedding to the food & beverage industry.
Like what you're reading? Be sure to subscribe to Food & Beverage Insider's weekly newsletter so you never miss a "bite." Click here to subscribe or reach out to Heather Carter at [email protected] to learn more about being featured.
Subscribe and receive the latest insights on the healthy food and beverage industry.
Join 30,000+ members. Yes, it's completely free.
You May Also Like
---