Business Bites: Gelato gets the ultimate vegan makeover, new stevia sweetener for F&B
Business Bites: Gelato gets the ultimate vegan makeover, new stevia sweetener for F&B
On this week's plate: Solar Foods crafts gelato using one-of-a-kind vegan protein; Chinova Bioworks utilizes upcycled white button mushrooms to create fining agent; Icon Foods introduces stevia-derived sweetener for food and beverage products; and more.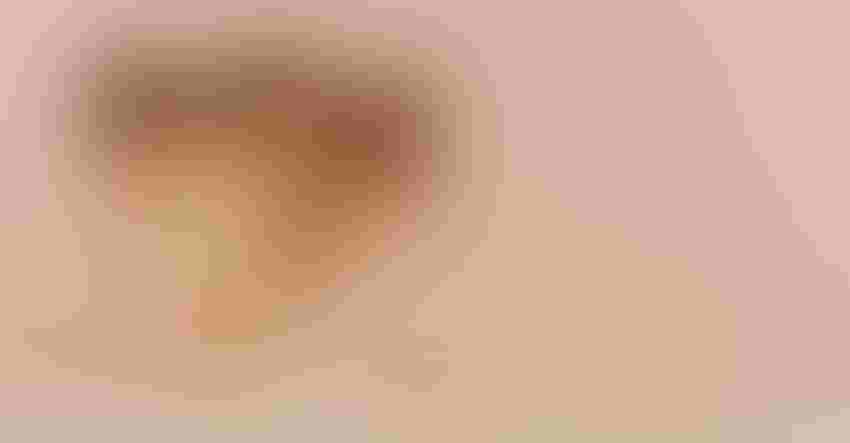 Moo-ve over, dairy. A company in Finland is using a new vegan protein that supposedly makes chocolate gelato taste like the real thing. Also this week in Business Bites: Learn more about how upcycled white button mushrooms were used to create a fining agent.
Finnish company reveals gelato made with vegan protein
Finnish-based food tech company Solar Foods recently introduced the world's first chocolate gelato utilizing a vegan protein called solein derived from natural single-cell organisms through a fermentation process consisting of carbon dioxide, water, nitrogen and electricity. This process doesn't rely on agriculture, weather or climate conditions. According to Solar Foods, the resulting powder, rich in protein and essential amino acids, can effectively replace the protein found in meat, dairy and eggs. The company partnered with Fico, a new restaurant in Singapore, to offer Solein Chocolate Gelato to the public for the first time.
New vegan fining agent for beverages utilizes upcycled ingredients
Canadian food tech company Chinova Bioworks is innovating the beverage industry with the introduction of MycoKleer. The new vegan fining agent, derived from upcycled white button mushrooms, is an all-natural alternative to synthetic or animal-based fining agents for clarifying beverages. It's a fast-acting solution that attracts and binds with yeast, tannins, proteins and other unwanted particles from a variety of beverages such as juice, seltzer, tea, coffee, wine and beer—without the need for cold crashing, filtration and centrifugation during manufacturing. Chinova Bioworks worked with Moonshine Creek Distillery to remove the natural sedimentation and haze in its Apple Crumb cocktail, which resulted in an additional 3 liters per batch and "superior clarity," according to company reps.
Icon Foods unveils new natural sweetener for food and beverage products
Ingredient supplier Icon Foods recently launched SteviaSweet RM95, a high-intensity, zero-calorie natural sweetener. The product is a stevia extract powder made with a minimum 95% concentration of Reb (Rebaudioside) M stevia, one of the many steviol glycosides in the stevia plant (Stevia rebaudiana). It can be used as a sweetness or flavor modulator and works well with other high-intensity sweeteners. The company said Reb M has less bitter aftertaste, less sourness, less licorice and leafy notes and lower astringency compared to Reb A. SteviaSweet RM95 is manufactured in the United States from stevia leaves grown in Peru and is suitable for various applications, including beverages, dairy products, baked goods, condiments and nutraceuticals.
New innovations in alt-seafood
Plant-based seafood has come a long way since its initial introduction. From vegan cod that flakes like its ocean-dwelling counterpart to fishless salmon fillets with aligned muscle fibers and connective tissues and fats, new innovations abound. Plant-based food company Franklin Farms expanded its lineup of meatless products with two new varieties of plant-based tuna (original and jalapeno), which are formulated using a blend of soy and wheat protein. The company said the product captures the taste and texture of real tuna without the environmental impacts of commercial tuna fishing. Franklin Farms is also launching two new plant-based chicken products this year: Buffalo Chik'n Meatless Bites and BBQ Chik'n Meatless Bites.
Kerry opens manufacturing facility in Indonesia
Kerry is strengthening its global footprint. In mid-June, the company opened a 538,195-square-foot manufacturing facility in Karawang, West Java, Indonesia, to expand its taste offerings in Southeast Asia. The new facility—the company's largest investment in Asia to date—features a manufacturing site, R&D pilot plant and sampling hub. Drawing inspiration from local and traditional cuisines, its wide range of technologies will enable the creation of authentic taste experiences, according to company reps. Kerry prioritized sustainability initiatives across the facility as part of its Beyond the Horizon strategy, installing energy-efficient equipment and implementing eco-friendly procedures.
Heather Carter and Tedi Delashmet are Food & Beverage Insider's associate editor and content producer, respectively.
Like what you're reading? Be sure to subscribe to Food & Beverage Insider's weekly newsletter so you never miss a "bite." Click here to subscribe or reach out to Heather Carter at [email protected] or Tedi Delashmet at [email protected] to learn more about being featured.
Subscribe and receive the latest insights on the healthy food and beverage industry.
Join 30,000+ members. Yes, it's completely free.
You May Also Like
---