Business Bites: Good Food Awards, Dry January skyrockets, FDA guidance for food importers
Business Bites: Good Food Awards, Dry January skyrockets, FDA guidance for food importers
On this week's plate: Good Food Foundation announces finalists for its annual awards; Americans' interest in Dry January reaches an all-time high; FDA advises food importers; and much more.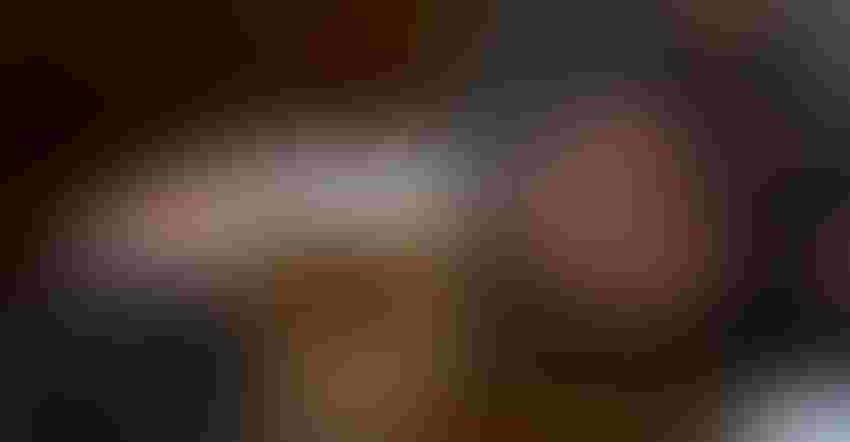 2023 Good Food Awards finalists
The Good Food Awards aren't your average food awards. That is because the Good Food Foundation has figured out an innovative way to showcase responsible practices and superior taste with its annual accolades. Each year, approximately 2,000 craft food producers from all 50 states submit entries for various categories, ranging from pantry, pickles and elixirs to oils, fish and preserves. This year, 359 finalists were named (representing 42 states), yielded from more than 1,750 entrants. The 2023 winners will be announced on April 21 at the Good Food Awards ceremony in Portland, Oregon.
Dry January interest skyrockets in 2023
Dry January is a hot topic, and the numbers prove it. An analysis of Google Trends data from 2015 to 2023 showed a 259% increase in America's interest in the annual campaign. What are the most common reasons for taking part in Dry January? According to a 2021 survey from Morning Consult, more than three-quarters of respondents stated a desire to be healthier, and almost the same amount (72%) wanted to reduce overall alcohol consumption. The month-long initiative, created in 2012 by British charity Alcohol Change UK, now attracts participants from all over the world. In the United States, Washington, D.C., residents are most interested in Dry January, followed closely by residents of Vermont, Maine and Massachusetts, per the data. The states least interested in Dry January include Utah, Hawaii and Oklahoma. Also, Google searches for "mocktails" hit an all-time high in January 2023, with a 217% increase from January 2022.
FDA issues recommendations for importers of human and animal food
Did you know the United States imports about 15% of its overall food supply? According to FDA, more than 200 countries/territories and roughly 125,000 food facilities and farms supply approximately 32% of the fresh vegetables, 55% of the fresh fruit and 94% of the seafood that Americans consume annually. To ensure these food products are safe to consume, FDA recently issued final guidance for the Foreign Supplier Verification Program (FSVP) for importers of food for humans and animals. FSVP is a regulation under FDA's foundational Food Safety Modernization Act (FSMA) that makes importers accountable for verifying foreign suppliers are producing food in a manner that meets U.S. safety standards. The guidance provides best practices recommendations—not legally enforceable responsibilities.
Vegan tuna utilizes plant protein
Food tech startup Vgarden Ltd. is elevating the alt-seafood game with its new vegan canned tuna. According to the company, the 100% plant-based product has the same appearance, texture and flavor of regular tuna—without the toxic metals, microplastics and ocean pollutants—and was created using Vgarden's patent-pending formula and production process. The tuna analogue utilizes pea protein, with a short list of natural ingredients. The product took about a year to develop and is available in pouches for chilled storage and tin cans for non-chilled storage.
Scotch bonnet ginger beer gains steam
Spicy ginger beer, anyone? Uncle Waithley's is making waves with its new ginger beer infused with scotch bonnet peppers—some of the hottest peppers in the world—known as "Vincy" brew. The family recipe, developed by Caribbean-American mixologist and owner of Harlem's 67 Orange Street Karl Franz Williams, was inspired by his grandfather Uncle Waithley, who lived in Saint Vincent and the Grenadines. The nonalcoholic, small-batch ginger beer is made from Peruvian organic ginger and all-natural ingredients (fresh lime juice, turmeric and mineral water infused with natural salts), without any extracts, using the company's vintage fermentation process.
The brand launched in Whole Foods Market Harlem in January 2022 and is now available in most of the chain's New York City locations. The beverages are also available on Amazon, Boisson, and in more than 40 bars and restaurants in the tri-state area.
Heather Carter is the associate editor of Food & Beverage Insider at Informa Markets. She has worked in trade publishing for nearly a decade, covering a variety of topics, from tile to bedding. Reach her at [email protected].
Subscribe and receive the latest insights on the healthy food and beverage industry.
Join 30,000+ members. Yes, it's completely free.
You May Also Like
---