Business Bites: More help is on the way to strengthen nation's food supply chain
Business Bites: More help is on the way to strengthen nation's food supply chain
On this week's plate: USDA creates Regional Food Business Centers to enhance food supply chain in the United States; human milk influences creation of functional ingredient for food and beverage products; Fi Africa returns to Egypt for third edition; and more.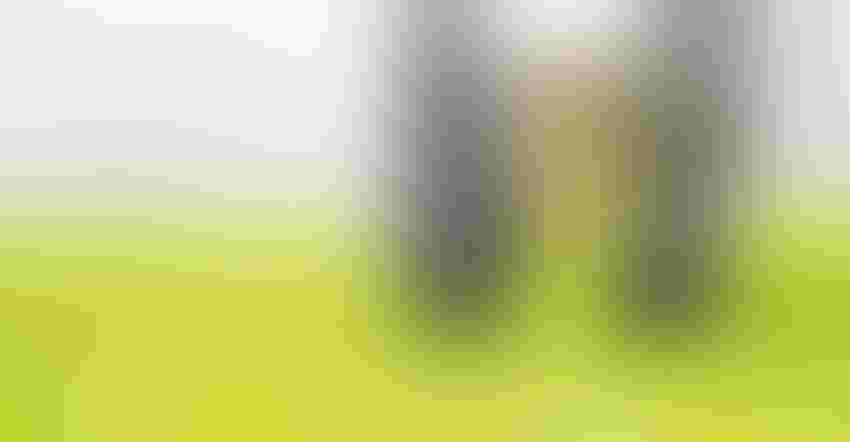 What's up next for the food supply chain in the United States? USDA hopes to strengthen and enhance it with the creation of 12 new Regional Food Business Centers, plus former First Lady Michelle Obama recently unveiled her new food-focused company PleziNutrition to offer children healthier eating options. It's a busy week, so read on for more industry news.
USDA Regional Food Business Centers to assist small- and mid-sized farmers
Strengthening the food supply chain is a top priority across the globe, especially after the hardships presented by the Covid-19 pandemic. USDA recently announced the creation of 12 new USDA Regional Food Business Centers throughout the United States, which will provide coordination, technical assistance and capacity building to help small- and mid-sized farmers, ranchers and other food businesses access new markets and navigate federal, state and local resources. The agency first announced the initiative in September 2022, with a goal of strengthening and enhancing local and regional food systems in the country. USDA Secretary of Agriculture Tom Vilsack noted how these centers "will create new and expanded local market opportunities, which will improve farm income, create good paying jobs and build greater resilience in our overall food system."
Sweets & Snacks Convention in Chicago to showcase new innovations
Imagine more than 2 million square feet of snacks and sweets. Now, imagine getting to sample them for three days. All that indulgence will occur at the industry-only Sweets & Snacks Expo, one of North America's largest candy and snack trade shows taking place May 22-25 at McCormick Place in Chicago. Thousands of confectionery and snack retailers, manufacturers and suppliers attend to showcase the latest innovations and network with other industry experts. A host of new products will be on display, including Nature's Garden Oat Milk Chocolate Covered Strawberry Almonds, Sheila G's Brownie Brittle M&M's Minis (in three varieties: brownie, gluten-free brownie and blondie brownie) and The Hershey Co.'s Reese's Plant Based Peanut Butter Cups. Click here to register.
Food tech company looks to human milk to create bioactive ingredient
In the 1990s, the World Health Organization (WHO) launched the "Breast is Best" campaign to convince more women to breastfeed their babies instead of resorting to formula. Scientific research has shown several health benefits associated with breast milk, including sensory and cognitive development and protection against infectious and chronic diseases. Biotech food tech startup Exosomm developed innovative technology that isolates exosomes—natural particles found in maternal milk that have been proven to aid human health—to create a bioactive ingredient that the company said can potentially support millions of adults with inflammatory disorders. The patented ingredient is made using upcycled whey from the traditional cheese-making process and can be utilized in the formulation of functional food and beverage products. It will be showcased at Vitafoods Europe, May 9-11 in Geneva.
Fi Africa returns to Egypt
Food ingredients (Fi) Africa, launched in 2021 as part of African Food Manufacturing, is the leading food and beverage exhibition on the continent. Co-located with ProPak MENA (Middle East/North Africa), the annual event is a "one-stop sourcing platform" for the latest innovations in ingredients, processing, packaging and logistic solutions. African ingredients are finally getting more recognition from consumers and companies alike, with more options available on the market than ever before. A full agenda of educational programming will offer insight about ingredient technology, food safety and ingredients, plant-based foods and more. This year, Fi Africa will be held May 28-30, in Cairo, with more than 350 exhibitors and close to 10,000 attendees from all over the world expected to attend. Click here to register.
Ines Rosales revamps, expands for olive oil cracker line
Spanish manufacturer Ines Rosales is revamping and expanding its range of olive oil crackers, which was originally introduced in 2019. The Spanish manufacturer, best known for using distinct-tasting ingredients such as anise seeds and manchego cheese, recently launched two new flavors, Smoked Paprika and Sesame Sea Salt, inspired by the flavors of Spain. The line's revamp includes eco-friendly packaging and enhanced product texture. Utilizing her family's cherished recipes, founder Ines Rosales launched the company in 1910. Over a century later, the company remains loyal to Rosales' original recipes and keeping this Spanish-inspired offering in the U.S. marketplace.
Heather Carter and Tedi Delashmet are Food & Beverage Insider's associate editor and content producer, respectively.
Like what you're reading? Be sure to subscribe to Food & Beverage Insider's weekly newsletter so you never miss a "bite." Click here to subscribe or reach out to Heather Carter at [email protected] to learn more about being featured.
Subscribe and receive the latest insights on the healthy food and beverage industry.
Join 30,000+ members. Yes, it's completely free.
You May Also Like
---