Business Bites: Petition urges FDA to create sodium reduction goals, ADM and Brightseed establish partnership, food tech startup unveils sugar-reduction technology
Business Bites: Petition urges FDA to create sodium reduction goals, ADM and Brightseed establish partnership, food tech startup unveils sugar-reduction technology
On this week's plate: Nonprofit files citizen petition prompting FDA to establish sodium reduction goals; ADM and Brightseed partner to create functional ingredients for food and beverages; Better Juice unveils new technology that reduces simple sugars in fruit juices; and more.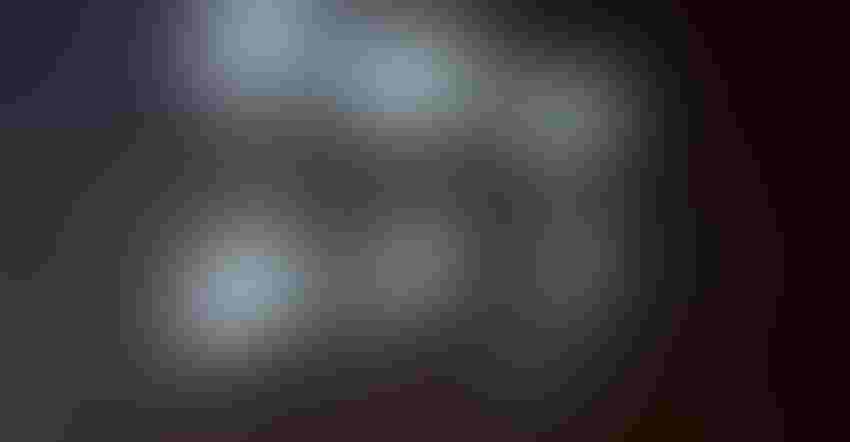 Salty snacks, while loved by many, generally contain too much sodium, and people are noticing. A citizen petition was recently filed by nonprofit Center for Science in the Public Interest, prompting FDA to establish 10-year sodium reduction goals, in an effort to identify branded products that contain the most sodium among many other things. Learn more in this week's column.
Citizen petition urges FDA to establish 10-year sodium reduction goals
About 90% of Americans over age 2 consume too much sodium, according to CDC, with an average daily intake of more than 3,400 mg. Since the 2020-2025 Dietary Guidelines for Americans (DGAs) recommend consuming less than 2,300 mg daily, nonprofit Center for Science in the Public Interest (CSPI) recently submitted a citizen petition requesting FDA Commissioner Robert M. Califf, M.D., issue a final guidance identifying 10-year voluntary sodium-reduction goals. In Oct. 2021, FDA issued final guidance with voluntary targets for reducing sodium in commercially processed, packaged and prepared food over a 2.5-year timespan. The new petition, which calls for action by April 2025, recommends extending that timeframe, while also establishing immediate targets, developing a plan to monitor and evaluate compliance by industry, and maintaining a public database of branded products that are the largest contributors to sodium exposure. CSPI said the requests are consistent with the White House National Strategy on Hunger, Nutrition, and Health, which recommends "facilitating sodium reduction in the food supply by issuing longer-term, voluntary sodium targets."
ADM and BrightSeed launch global partnership
Artificial intelligence (AI) technology in the F&B industry has come a long way—and bioactives company Brightseed is one of the many companies working to show it. The company partnered with ADM to use its AI technology Forager to decipher the molecular interactions between dietary plants and gut microbes, and their precise impact on human health. This comes on the heels of internal testing showing Forager's ability to predict bioactives in microbes. By 2025, ADM and Brightseed aim to develop "efficacious synbiotics"—defined by International Scientific Association for Probiotics and Prebiotics (ISAPP) as a mixture comprising live organisms and substrates selectively utilized by host microorganisms that confers a health benefit on the host, which scientific research has shown increase the abundance of gut bacteria associated with positive health effects—as functional ingredients for foods and beverages, dietary supplements and medical foods.
New technology reduces simple sugars in natural fruit juices
Food tech startup Better Juice Ltd. has developed a new technology to reduce simple sugars present in natural berry-based and cherry fruit juices. In partnership with food processing technology supplier GEA Group, the company completed a series of pilot trials with branded fruit juice manufacturers from the United States, Europe, Australia and Brazil. Better Juice's proprietary sugar-reduction beads—comprised of non-GMO microorganisms that naturally convert juice's composition of sucrose, glucose and fructose into prebiotic oligosaccharides and other nondigestible fibers—was successful for both clear NFC (not from concentrate) juices, dense concentrates and pulp-retained juices. During the trials, which were conducted at GEA's innovation center in Germany, Better Juice's technology reduced each brand's simple sugar content by 30% to 50%.
Mush Foods' upcycling process leads to innovative protein formulation
As the demand for delicious and nutritious meat substitutes continues to rise in both foodservice and retail sectors, companies are adapting by creating hybrid meat products. Mush Foods, a FoodTech startup, is leading the way with its mushroom-based protein 50CUT. By utilizing proprietary technology from MIGAL Galilee Research Institute, the company can upcycle food waste streams to grow mycelium indoors through a fermentation process that mimics the underground growing conditions of mushrooms. This process requires minimal energy, water and land usage. Mushrooms possess amino acids that give them a rich, meaty flavor known as umami. Through the use of fermentation and processing techniques, Mush Foods transforms mushrooms, a nutritious and environmentally conscious food source, into a protein-packed substitute for meat.
Sparkling tea brand commits to environmental stewardship
8th Wonder, the organic sparkling tea brand hailing from Southern California, is dedicated to leaving a positive impact on both the local and global community. With its roots firmly planted in the awe-inspiring Mojave Desert, the brand is collaborating with 1% for the Planet. To support sustainability efforts, 8th Wonder has implemented practices, such as bulk ordering, minimizing freight distances to reduce greenhouse gas emissions, sourcing from local suppliers that share their values for sustainability and environmental responsibility. The company's commitment to preserving the natural environment is also evident through its exclusive use of organic ingredients like cardamom, ginger, ashwagandha and chai. By partnering with the Mojave Desert Land Trust, 8th Wonder is taking a critical step towards safeguarding the delicate ecosystem of California's desert region. The support will bolster the organization's efforts to procure, revive and cultivate land, while simultaneously educating the public about the significance of preserving the environment.
Heather Carter and Tedi Delashmet are the associate editor and content producer, respectively, of Food & Beverage Insider. 
Like what you're reading? Be sure to subscribe to Food & Beverage Insider's weekly newsletter so you never miss a "bite." Click here to subscribe or reach out to Heather Carter at [email protected] to learn more about being featured.
Subscribe and receive the latest insights on the healthy food and beverage industry.
Join 30,000+ members. Yes, it's completely free.
You May Also Like
---