Business Bites: Popular nonsugar sweeteners could be a health hazard
Business Bites: Popular nonsugar sweeteners could be a health hazard
On this week's plate: WHO study finds nonsugar sweeteners don't assist weight loss or reduce risk of disease; IFT report recommends collaboration and innovation to advance food traceability; The a2 Milk Co. launches sustainable, grass-fed milk products; and more.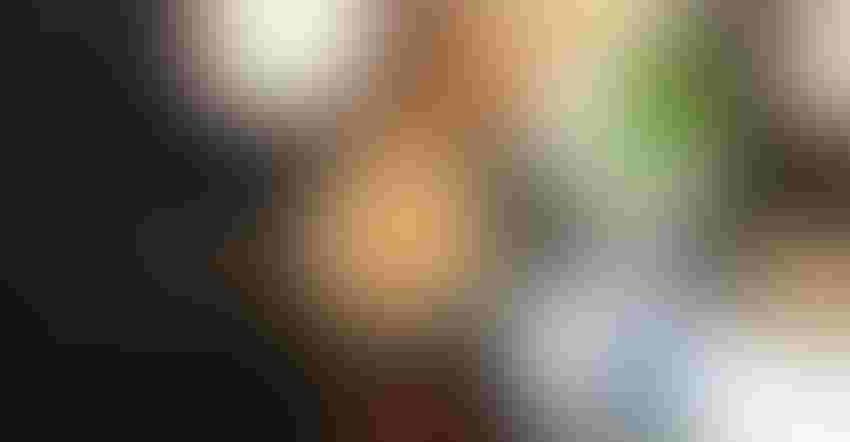 The World Health Organization (WHO) isn't too sweet on sugar substitutes. A new study found nonsugar sweeteners may increase the risk of diseases and death, though they've been touted for weight loss for decades. Also, Institute of Food Technologists (IFT) released a study with FDA that discusses the future of food traceability in the United States. There's so much more to chew on in this week's edition.
New study shows non-sugar sweeteners may increase risk of disease, death
Nonsugar sweeteners have, for a long time, been marketed as healthier alternatives to tabletop sugar. That may not be the case, however, according to a new study from WHO. The agency released a new guideline on nonsugar sweeteners, which recommends against using the products to control body weight or reduce the risk of noncommunicable diseases, since evidence has shown nonsugar sweeteners don't offer any long-term benefits in reducing body fat in adults or children (and also have no nutritional value). The review also advised long-term usage of nonsugar sweeteners could potentially increase the risk of mortality, cardiovascular diseases and type 2 diabetes in adults. WHO said the recommendation applies to all people, except individuals with preexisting diabetes, and includes all synthetic and naturally occurring or modified nonnutritive sweeteners that aren't classified as sugars found in foods and beverages or sold on their own to be added to foods and beverages by consumers. Some common nonsugar sweeteners include stevia and stevia derivatives, sucralose and aspartame.
IFT releases food traceability report for FDA
Tech-enabled traceability is being observed through a fine lens to determine how it can better protect the U.S. food supply. IFT released a report commissioned by FDA that evaluates food traceability trends based on 90 submissions from teams that participated in FDA's 2021 Low- or No-Cost Tech-Enabled Traceability Challenge. The report is intended to contribute to ongoing industry discussions about the role of technology in food traceability, while also providing high-level recommendations—not requirements—to stakeholders on advancing the tech-enabled traceability landscape. Importantly, IFT is seeking to provide answers to how improvements in interoperability (the ability of computer systems/software to exchange and make use of information), support and infrastructure, usability and cost could provide opportunities for future traceability advances. IFT determined that the knowledge, means and technology have been developed to make end-to-end tech-enabled traceability a reality, but it won't be realized without collective action and continued innovation among the diverse food industry community.
"IFT's report details innovative and collaborative opportunities for food industry stakeholders, of all sizes, to develop low-cost digital tools that could help firms speak the same traceability language, improve supply chain efficiency, and when necessary, remove unsafe food from the market," Donald A. Prater, acting director of FDA's Office of Food Policy and Response, said.
Nonalcoholic spirit brand introduces booze-, calorie-free apertif
Companies are embracing nonalcoholic offerings like never before, infusing their portfolios with exciting, on-trend products. Nonalcoholic spirit brand Ritual Zero Proof recently introduced a new citrus-flavored, Italian-inspired alt-aperitif: Ritual Zero Proof Apéritif Alternative. The calorie- and booze-free beverage joins the company's existing line of alcohol-free products, including gin, whiskey, tequila and rum. In 2021, Ritual's rum alternative received a NEXTY award for "Best New Natural Living Product."
The a2 Milk Co. launches grass-fed A2 milk
Scientific research has shown that the A1 beta-casein protein found in cow's milk is likely associated with lactose intolerance. The other dominant protein found in cow's milk, A2 beta-casein, however, is not, which has prompted the creation of several dairy products that only utilize the A2 protein. The a2 Milk Co., which manufactures milk that comes from cows that only produce the A2 protein, recently introduced two types of grass-fed milk: whole and 2% reduced fat. Both products are available nationwide at Whole Foods Market and Sprouts.
Automated solution streamlines food packaging process
Packaging solutions manufacturer Multivac unveiled new technology that aims to improve the food packaging process. The company developed a semi-automatic solution, Multivac Pouch Loader, for chamber belt machines, which it said can reduce personnel costs by up to 40%. The machine only needs three operators instead of five like the original manual process and can be individually configured or integrated into other Multivac line solutions. It's able to accommodate a variety of pouch sizes (lengths between 200 and 800 mm and widths between 150 and 600 mm) and can also be combined with the company's Pouch Rack.
Heather Carter and Tedi Delashmet are Food & Beverage Insider's associate editor and content producer, respectively.
Like what you're reading? Be sure to subscribe to Food & Beverage Insider's weekly newsletter so you never miss a "bite." Click here to subscribe or reach out to Heather Carter at [email protected] or Tedi Delashmet at [email protected] to learn more about being featured.
Subscribe and receive the latest insights on the healthy food and beverage industry.
Join 30,000+ members. Yes, it's completely free.
You May Also Like
---