Business Bites: US rainwater collection site, Impossible Foods' new leadership, Sustainable snack-size chocolate
Business Bites: US rainwater collection site, Impossible Foods' new leadership, Sustainable snack-size chocolate
On this week's plate: Richard's Rainwater partners with brewing company to open the largest rainwater collection site; Impossible Foods appoints new leadership to further growth; U.S. wine brand receives certification for sustainable products; and much more.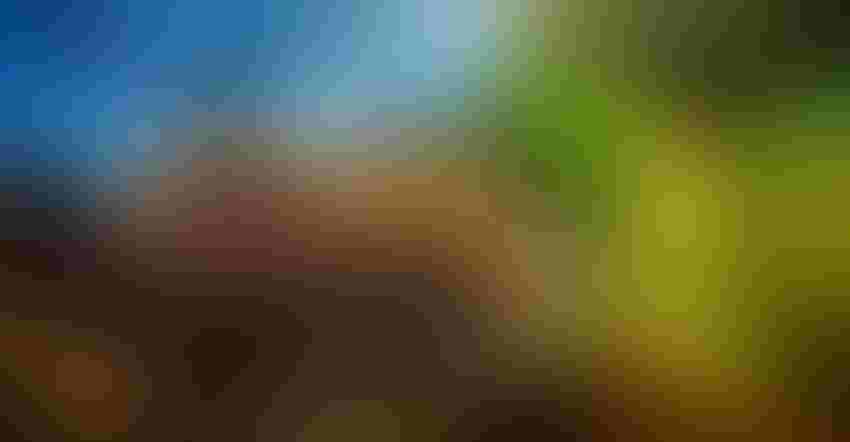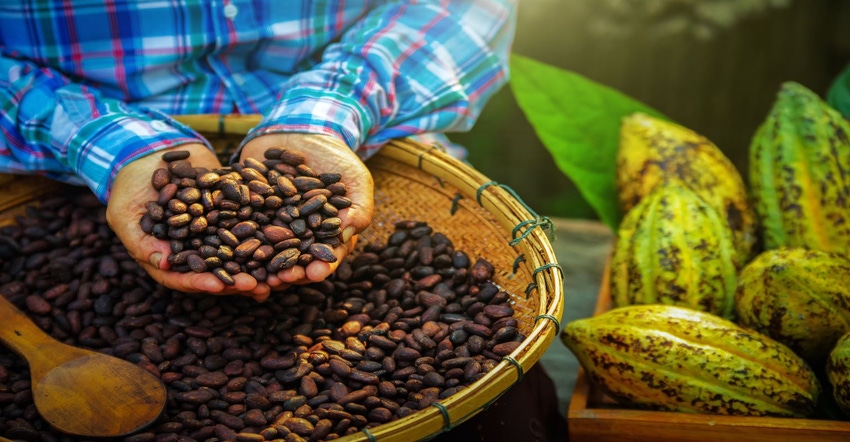 Big Easy to house 'largest potable rainwater collection site'
Bottling rainwater isn't a new concept, yet Richard's Rainwater is aiming for something new and innovative in this space. The Texas-based company, which has made strides in rainwater harvesting since its founding 25 years ago, is opening what it calls the world's largest potable rainwater collection site in partnership with Faubourg Brewing Co. and its parent company, Made By The Water LLC. Located in New Orleans—and serving as Louisiana's first-ever rain capture facility for drinking water—the new site is expected to collect more than 2 million gallons of water each year. Richard's Rainwater captures newly fallen rain and packages it into recyclable aluminum cans and glass bottles.
FDA food safety chief resigns amidst DOJ investigation
You didn't have to be a parent last year to realize infant formula shelves were bare at grocery stores and major retailers across the country. Following a nationwide recall of its powder formulas (most notably, Similac) that closed its Michigan plant last year and sparked a nationwide formula shortage, Abbott Laboratories faced a lot of scrutiny from parents and the public alike, which has prompted a criminal investigation by the DOJ. In the midst of the investigation, FDA Deputy Commissioner for Food Policy and Response Frank Yiannas announced his resignation to FDA Commissioner Dr. Robert Califf, effective Feb. 24. Yiannas also informed the public at large through a Twitter post, which detailed his various accomplishments since joining FDA in 2018. Ironically, Yiannas highlighted the FDA's New Era of Smarter Food Safety blueprint, which he helped create, with one of the four core elements centered around smarter tools and approaches for prevention and outbreak response.
FDA to conduct study on front-of-pack labeling
As the United States continues to face an epidemic of diet-related chronic diseases, the FDA continues to prioritize its nutrition activities. The federal agency is spearheading consumer research on front-of-pack labeling to determine the most effective way to highlight nutritional information on food products. The FDA is hiring a contractor to initiate an online questionnaire with 3,000 U.S. adults of different genders, ages, ethnicities and education levels based on current U.S. Census Bureau data. The participants will be shown several proposed labels to gauge their perception on things like believability and trustworthiness.
Impossible Foods appoints first-ever chief demand officer
Impossible Foods—known for its signature plant-based burger—is strengthening its C-suite to reflect its success. The company recently named its first chief demand officer. The CPG industry veteran, Sherene Jagla, is tasked with integrating the company's sales, marketing, insights and product development teams to continue its growth path following a year of record sales. With more than 25 years of experience in the F&B industry, Jagla most recently served as the SVP and general manager at Newell Brands. Prior to her time at Newell, Jagla was a VP at Kellogg's, where she helped build the Kashi brand, and held senior leadership positions with Kimberly-Clark and MillerCoors.
US wine brand first to achieve Natural Path certification
"Natural" and "organic" are some of the most requested attributes of food and beverages. More companies are looking to label their products as transparently as possible, including those in the wine industry. The nonprofit Clean Label Project, whose mission is to bring truth and transparency to food and consumer product labeling, is aiding the effort with its Natural Wine certification. To set specific standards that define natural winemaking, Clean Label Project launched two seals for vintners—Certified Natural and Certified Natural Path Production—which highlight natural wine best practices and sustainable modern wine production techniques. Duck Pond Cellars, based in Oregon, is the first U.S. wine brand to receive Natural Path certification for its line of minimal-intervention wines. The products are free of glyphosate and neonicotinoid pesticides, with vegan fining agents, no added sugar, no flash pasteurization and no thermovinification, as mandated by the certification.
New organic citrus fibers for food & beverage products
As upcycling advances in the F&B industry, food suppliers like Fiberstar Inc. are looking for ways to utilize the sustainable practice in innovative ways. The company just launched a line of new organic citrus fibers, Citri-Fi 400 series, which is an upcycled fiber produced from byproduct of the citrus juicing process. Think dried pulp. The product was created in response to the increasing demand for natural, sustainable and organic food ingredients. Fiberstar says the non-GMO, non-allergenic, gluten-free product improves the texture, stability and nutrition of a variety of food and beverages, including bakery, dairy, processed meats, dressings, sauces, frozen foods and plant-based alternatives. The product is USDA-certified organic and certified as an organic source by the European Union.
Tiny Tony's: Small candy, big impact
About three-quarters of the world's cocoa beans are produced in Africa—with Côte d'Ivoire (Ivory Coast) and Ghana leading the pack as the top-producing countries. Tony's Chocolonely, the chocolate brand with a mission to end exploitation in the cocoa industry, works with cocoa farmers in these West African countries to eliminate inequality and help create a slave-free chocolate industry. The company's signature big bars are characterized by their unequally divided bar mold, which represents the inequalities in the industry. The brand recently unveiled bite-size versions of the traditional chocolate bars called Tiny Tony's. The new treats come in three varieties—milk chocolate, milk chocolate caramel sea salt and a variety pouch featuring six flavors (milk chocolate, milk chocolate caramel sea salt, milk chocolate honey almond nougat, dark milk chocolate pretzel toffee, dark chocolate and dark chocolate almond sea salt)—and will be available at select Target stores.
Heather Carter is the associate editor of Food & Beverage Insider at Informa Markets. She has worked in trade publishing for nearly a decade, covering a variety of topics, from tile to bedding. Reach her at [email protected].
Subscribe and receive the latest insights on the healthy food and beverage industry.
Join 30,000+ members. Yes, it's completely free.
You May Also Like
---