Business Bites: USDA fine-tunes organic program, FDA issues guidance on lead reduction in baby foods, Upcycled Food Foundation highlights research fellowship program
Business Bites: USDA fine-tunes organic program, FDA issues guidance on lead reduction in baby foods, Upcycled Food Foundation highlights research fellowship program
On this week's plate: USDA proposes more transparency in organic program guidelines; FDA seeks public comment to limit lead in baby foods; Kerry and Upcycled Food Foundation unveil 2023 research fellowship; and much more.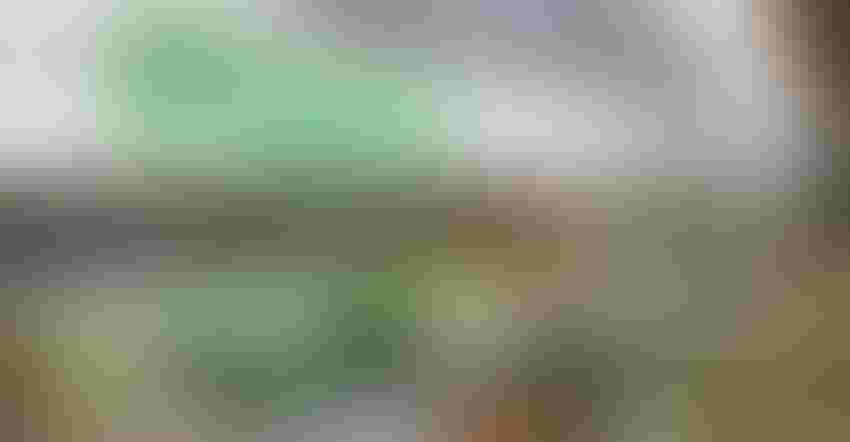 USDA issues final rule strengthening National Organic Program
You can't just label any product organic, and USDA is ensuring this measure come 2024. The federal agency issued a final rule to strengthen "oversight and enforcement of the production, handling and sale of organic agricultural products" in an effort to ensure products seeking the "USDA Organic" seal meet the necessary requirements. The rule, which takes effect on March 19, 2024, requires more certification and training for people and businesses that deal with organic food worldwide, more import certificates for organic products entering the country, more unannounced inspections and detailed container labeling, among other things.
FDA seeks public comment on lower lead concentrations in baby foods
In an effort to reduce excess levels of lead in baby foods, FDA is turning to the public for guidance on processed foods for babies and children under age 2. Piggybacking on its Closer to Zero initiative, the recommendations were issued for baby and children's foods packaged in jars, pouches, tubs and boxes. Lead may be present in these products because agricultural commodities they are made from—fruits, vegetables, grains and animals—absorb contaminants in the environment much like they do nutrients. Since completely removing lead from these products is impossible, FDA has established action levels—differing concentration levels for poisonous or deleterious substances at which the agency may deem a food to be adulterated—to ensure foods are safe to consume. FDA plans to monitor the industry's progress in reducing the levels of lead in the foods identified in this draft guidance, while ensuring manufacturers utilize preventive controls to reduce or eliminate the presence of lead in their products. Individuals may submit written or electronic comments by March 27, 2023.
Kerry partners with Upcycled Food Foundation
Synergy is in the air. In 2021, nutrition company Kerry partnered with Upcycled Food Foundation (UFF) to launch the UFF Research Fellowship Program. Its aim is to advance understanding of the environmental impact, market, consumer perceptions, technical opportunities and overall potential of upcycled food. In 2022, eight fellows were selected to conduct research that reflects a research question of interest to the upcycled food community. Studies selected this year include consumer awareness and perception of upcycled products, novel ingredient development and impact measurement. Findings will be shared with members of Upcycled Food Association (UFF's subsidiary) and at exclusive events throughout the year.
Hawthorne Foods announces B Corp certification
Hawthorne Foods is spicing up the fermented game with its "wildly delicious, ready-to-eat vegetables." The range of fermented products incorporate unique global flavors—from turmeric sauerkraut and curtido to habanero carrot hot sauce and spicy ginger kimchi juice. Based in Hudson Valley, New York, the company is now certified as a B Corp—joining a group of more than 5,000 companies that "meet high standards of social and environmental performance, accountability and transparency," according to B Lab, the nonprofit that created B Corp certification. Among its many initiatives, Hawthorne Foods reinvests 1% of sales back into its small organic family farm partners to providing living-wage jobs in its community.
Major plant-based brands forced to restructure
Although new plant-based foods and beverages continue popping up in retailers nationwide, some leading brands in the sector are experiencing declines in profits, which have led to unexpected layoffs. Key players in plant-based alternatives like Beyond Meat, Impossible Foods and Oatly made sizeable layoffs in 2022, while others like MorningStar Farms saw a double-digit decline in revenue, forcing a restructure of operations. Tattooed Chef, a plant-based CPG company that lost nearly half of its $1.7-billion valuation in 2022, is considering a brand overhaul by adding real meat to its product line in order to boost profits.
Heather Carter is the associate editor of Food & Beverage Insider at Informa Markets. She has worked in trade publishing for nearly a decade, covering a variety of topics, from tile to bedding. Reach her at [email protected].
Subscribe and receive the latest insights on the healthy food and beverage industry.
Join 30,000+ members. Yes, it's completely free.
You May Also Like
---