Business Bites: USDA joins forces with state attorneys to address food industry woes, new packaging detects food contamination
Business Bites: USDA joins forces with state attorneys to address food industry woes, new packaging detects food contamination
On this week's plate: USDA creates Agricultural Competition Partnership to alleviate anticompetitive market structures in agriculture and food industries; researchers at Canadian university create new food packaging with ability to detect contaminants; registration opens for Food ingredients (Fi) Europe; and more.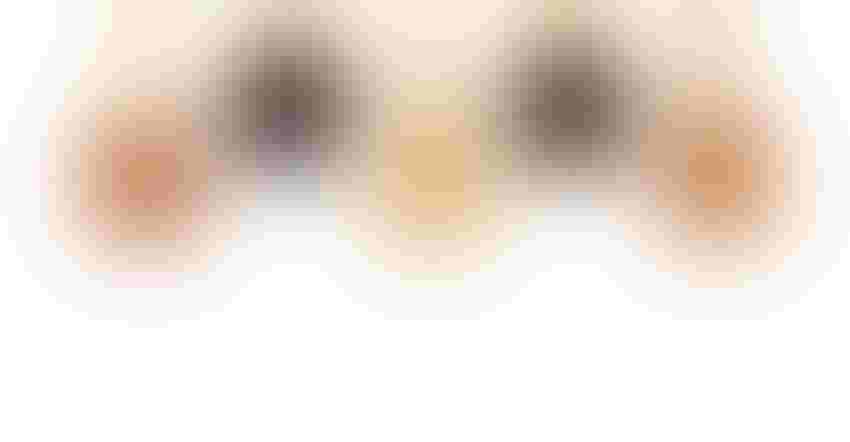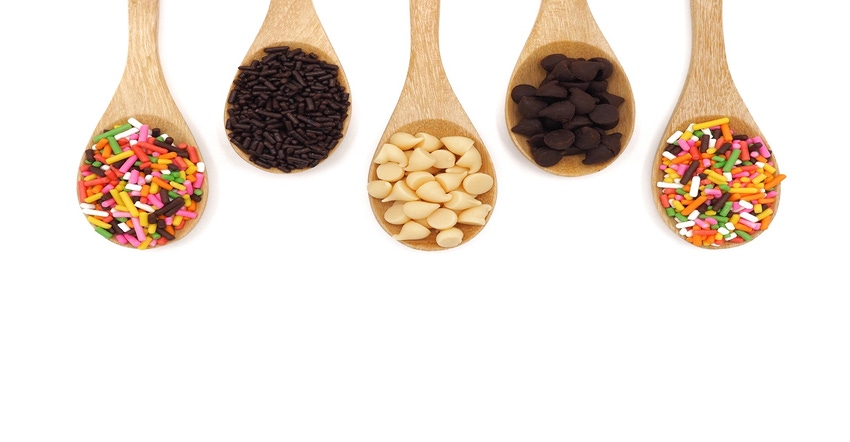 Competitiveness in the food and beverage industry is inevitable, but USDA is working to create an even playing field with a recent initiative. Also, newly unveiled food packaging technology detects certain foodborne illnesses and pathogens, helping consumers identify food contamination without even opening a package. There's even more industry news, which you can read about in this week's column.
USDA partners with state attorneys to 'reduce anticompetitive barriers' in food industry
Inflation is apparent, especially when perusing grocery store aisles. In an effort to address consumer inflation and create a fairer marketplace, USDA launched a partnership with attorneys general in 31 states and District of Columbia "to help reduce anticompetitive barriers across food [and] agriculture supply chains." The Agricultural Competition Partnership—which all states are eligible to join by sending USDA a letter of intent to participate—will offer states funding and research support. U.S. Secretary of Agriculture Tom Vilsack also announced the newly established Farmer Seed Liaison initiative, which increases competition for seed growers and plant breeders, and gives farmers more transparency into the patent process. The Farmer Seed Liaison will consist of USDA staff and academic cooperators.
Canadian researchers develop food packaging tray that detects contamination
A group of 11 scientists at McMaster University in Hamilton, Ontario, recently unveiled an innovative new packaging tray with the ability to detect when salmonella or other dangerous contaminants are present in sealed packages of raw or cooked food. This new technology was designed to save lives, money and food waste, according to Akansha Prasad, one of the researchers and co-lead author of a paper that describes the new invention. The tray, which is shaped like a hollow boat, is lined with a food-safe reagent and built-in sensor designed to detect salmonella, as well as other common foodborne pathogens like E. coli and Listeria monocytogens. The sloped sides direct food juices to the sensor embedded in a window at the bottom, which individuals then scan with a cellphone and receive immediate results. The new contamination sensor was designed as part of the team's "Lab-in-a-Package" project to create a detection system that didn't require costly lab analyses that contribute to increased costs for producers, retailers and consumers.
New trade association launched by hemp beverage industry
Hemp made strides with the introduction of the 2018 Farm Bill. USDA has since provided a regulatory framework for hemp production and FDA set the standards for hemp- and cannabis-derived products. To better educate consumers and retailers about hemp-derived beverages, more than 50 beverage brands, cannabinoid producers, testing laboratories, manufacturing facilities and consulting agencies formed a new trade association. The Hemp Beverage Alliance, which believes industry transparency is key, is developing materials and programming about the products, the current regulatory environment and best practices employed by its members. "This is a brand-new industry, and with that comes confusing and sometimes conflicting information about the products and where they can be sold," Paige Endsley, R&D lead for Living Juice and chairwoman of the Alliance's education committee, said. "The Hemp Beverage Alliance is committed to educating consumers and retailers on what these drinks are, how they work, and how and where they should be sold."
Registration open for Fi Europe
For more than 35 years, Fi Europe has been uniting the world's leading food and beverage suppliers, R&D experts, production specialists and buyers. The annual event, co-located with Health ingredients (Hi) Europe, is being held Nov. 28-30 in Frankfurt, Germany. More than 1,200 F&B ingredient exhibitors will showcase a diverse range of new ingredients and services to more than 25,000 professionals from 135 countries expected to attend. Visitor registration is currently free for a limited time. Click here to register.
Sugar-free chocolate chips, rainbow sprinkles offer clean label alternatives
Sugar-free foods and beverages have long been sought out by consumers, prompting manufacturers and brands to offer a variety of options. Functional food and nutraceutical ingredient supplier Anderson Advanced Ingredients recently introduced SinClusions, a line of sugar-free inclusions for baked goods, desserts and confectioneries. The new offerings—chocolate chips, chocolate coatings and sprinkles—incorporate natural sweeteners, including allulose and erythritol. The brand showcased three of the newest products—SweetScience chocolate chips, allSWEET allulose chocolate and PolySWEET sprinkles—at the recent Institute of Food Technologists (IFT) FIRST show in Chicago. The patented SweetScience sugar substitute, a new sugar-free solution in the market, is used in a variety of milk, white and dark chocolate chips.
Heather Carter is the associate editor of Food & Beverage Insider at Informa Markets. She has worked in B2B publishing for nearly a decade, covering a variety of topics, from tile to bedding to food & beverage industry.
Like what you're reading? Be sure to subscribe to Food & Beverage Insider's weekly newsletter so you never miss a "bite." Click here to subscribe or reach out to Heather Carter at [email protected] to learn more about being featured.
Subscribe and receive the latest insights on the healthy food and beverage industry.
Join 30,000+ members. Yes, it's completely free.
You May Also Like
---