Business Bites: USDA on 'Product of USA' labels, SunnyD unveils alcoholic beverage, Kraft Heinz Co. and Hershey's introduce plant-based offerings
Business Bites: USDA on 'Product of USA' labels, SunnyD unveils alcoholic beverage, Kraft Heinz Co. and Hershey's introduce plant-based offerings
On this week's plate: USDA looks to tighten U.S. product claims; SunnyD enters alcohol industry with hard seltzer; Kraft Heinz Co. and Hershey's unveil vegan goods; and much more.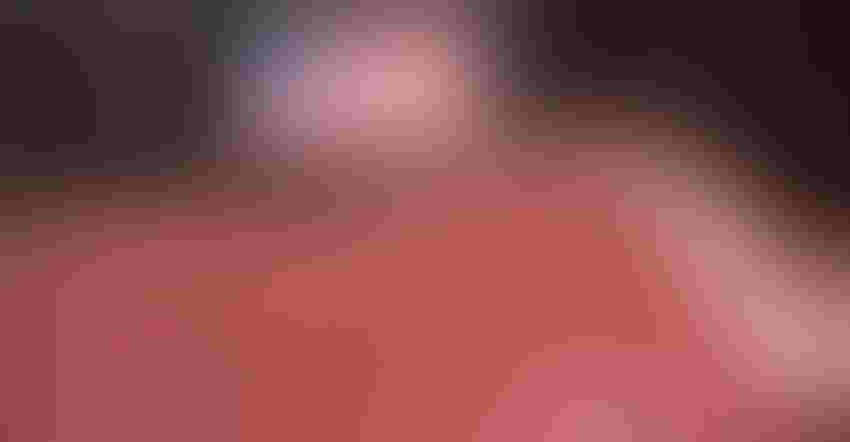 USDA is making strides to ensure consumers are properly informed. This week, we dive into its efforts to tighten some U.S. product claims, as well as news around well-known American brands breaking the mold with new items hitting grocery store shelves.
USDA proposes rule on 'Made in the USA' product claims
The government is taking another step to better educate consumers about products made in the United States. USDA recently proposed a new rule that would regulate how products with the voluntary "Product of USA" and "Made in the USA" labels are marketed. Under the new rule, the labels could only be used on meat, poultry and egg products derived from animals born, raised, slaughtered and processed in the U.S. According to Secretary of Agriculture Tom Vilsack, the proposed changes would help provide increased clarity and transparency, giving consumers accurate information to help make informed purchasing decisions.
SunnyD releases ready-to-drink (RTD) cocktail
The popular tangy orange juice beverage aims to reach a new audience. SunnyD's new RTD vodka seltzer—which boasts 4.5% ABV (alcohol by volume), 0 grams of sugar and only 95 calories—is made using a combination of vodka, real fruit juice, sparkling water and other natural flavors. Offered in 12-oz. slim cans, the hard seltzer is rolling out nationwide and will be available at select Walmart stores. Representatives from the 60-year-old company claim this is a natural evolution of the brand, since many adults have already been using the beloved fruit juice as a mixer for years.
Kraft Heinz Co. and NotCo launch plant-based mayo
Imagine all the classic Kraft Heinz Co. products … in plant-based form. That is what TheKraftHeinzNotCo—the partnership formed between Kraft Heinz Co. and food tech startup TheNotCompany (NotCo)—is striving to accomplish. The joint venture's new plant-based mayo NotMayo, which utilizes NotCo's patented artificial intelligence (AI) technology known as Giuseppe, uses chickpea flour and other ingredients to emulate that of a traditional egg-based mayonnaise. NotMayo is available in select markets across the Midwest, Northeast and Southeast, with a goal of expanding nationally and into Canada in late 2023.
Hershey's unveils plant-based Reese's and Hershey's bars
An iconic chocolate company is venturing into the plant-based category. The Hershey Co. unveiled two new vegan chocolate offerings—Reese's Plant Based Peanut Butter Cups and Hershey's Plant Based Extra Creamy with Almonds and Sea Salt—which are made using oats instead of milk. These products come on the heels of the patent the company applied for in 2020 for a method of producing milk chocolate using roasted grain flour (made from corn, rice, oat, wheat, sorghum or millet) in place of milk solids. In an effort to offer more better-for-you confectioneries, the well-known brand debuted the dairy-free peanut butter cups earlier this month and is launching the chocolate bars nationwide in April.
Manuka honey: Only authentic if from New Zealand
The manuka tree (Leptospermum scoparium), native to New Zealand, is the only tree capable of producing real manuka honey, which has been shown to possess various health benefits (Curr Drug Metab. 2017;18[10]:881-892). The Unique Mānuka Factor Honey Association (UMFHA)—an independent, certified, quality system for manuka honey—conducted scientific testing on honey products from 46 brands claiming to be manuka sold in the United States and found that 100% of them were not real manuka honey. The UMFHA used a certified independent laboratory to test a sample from each of the brands labeled as manuka honey originating from outside New Zealand and sold in the U.S. and U.K. All brands failed the test, in terms of tree origin and nectar, and thus should not be classified or marketed as manuka honey.
Like what you're reading? Be sure to subscribe to Food & Beverage Insider's weekly newsletter so you never miss a Business Bite. Click here to subscribe or reach out to Heather Carter at [email protected] to learn more about being featured.
Heather Carter is the associate editor of Food & Beverage Insider at Informa Markets. She has worked in trade publishing for nearly a decade, covering a variety of topics, from tile to bedding.
Subscribe and receive the latest insights on the healthy food and beverage industry.
Join 30,000+ members. Yes, it's completely free.
You May Also Like
---