Business Bites: Voluntary flour recall by General Mills tops this week's news, plus Congress unveils Food Labeling Modernization Act of 2023
Business Bites: Voluntary flour recall by General Mills tops this week's news, plus Congress unveils Food Labeling Modernization Act of 2023
On this week's plate: General Mills recalls its Gold Medal branded flour products for potential salmonella contamination; the new Food Labeling Modernization Act of 2023 aims to change an outdated system in the United States; Upside Foods adds to its cultivated meat offerings with ground chicken products; and more.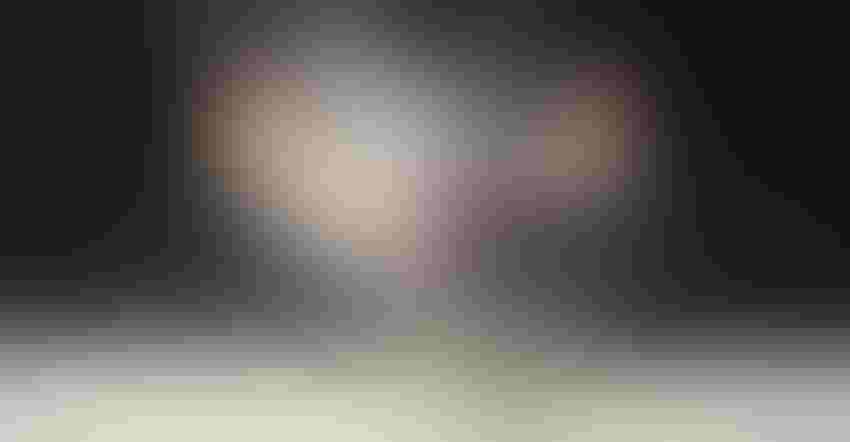 A classic rule of thumb: Don't eat raw cookie dough. Most consumers think it's because of the raw eggs but may not be aware that all-purpose flour also poses potential dangers. Any raw (unbaked) flour can have germs like salmonella, according to CDC, which led to a recent outbreak across the United States—and may be linked to a well-known brand's products. Learn more, as well as how lawmakers are attempting to create more transparency in the food and beverage industry with a proposed Food Labeling Modernization Act, in this week's Business Bites edition.
General Mills recalls four types of Gold Medal flour varieties
FDA may have found the culprit of a salmonella outbreak that occurred in late 2022 and early 2023, which is thought to have infected a dozen people throughout the U.S. The agency shared General Mills' announcement of a voluntary recall of 2-, 5- and 10-pound bags of the company's Gold Medal Unbleached and Bleached All Purpose Flour for the potential presence of Salmonella infantis, which was found in a 5-pound bag product. The recall, announced on April 28, affects two date codes of Gold Medal Unbleached All Purpose Flour in the 5- and 10-pound bags and two date codes of Gold Medal Bleached All Purpose Flour in the 2- and 5-pound bags. All of them were marked with "better if used by" dates of March 27 and March 28, 2024. All other types of Gold Medal Flour are not affected by the recall, according to General Mills.
Congress introduces new Food Labeling Modernization Act
No real updates have been made to the U.S.'s food labeling system since 1990 when the Nutrition Labeling and Education Act (NLEA) was introduced, which amended the Federal Food, Drug and Cosmetic Act (FDCA) of 1938 by deeming it necessary for all food products to include a Nutrition Facts label. That could change, however, with the recent introduction of the Food Labeling Modernization Act (FLMA) of 2023. The bill—introduced by Representatives Frank Pallone (D-NJ) and Rosa DeLauro (D-CT) in the House; and Senators Richard Blumenthal (D-CT), Cory Booker (D-NJ), Ben Cardin (D-MD), Ed Markey (D-MA) and Sheldon Whitehouse (D-RI) in the Senate—aims to establish a standard front-of-package nutrition labeling system for all packaged food regulated by FDA, which complements the Nutrition Facts label. By clearly conveying when high levels of sodium, added sugar or saturated fats are present in foods, the bill would increase transparency and promote healthy choices for consumers through food labels.
Upside Foods unveils lineup of cultivated meat products
Cultivated meat has taken the food industry by storm. Upside Foods, one of the first food tech companies to complete a pre-market consultation with FDA for its cultured chicken, is adding several new cultivated ground chicken products to its lineup that utilize its innovative cell culture technology. Pending regulatory review, the new chicken sausages, sandwiches and dumplings are made from chicken cells, plant protein and seasoning ingredients. The company also announced its development of "a breakthrough chicken cell line for use in suspension cell culture," which substantially reduces the cost of production for the ground chicken products.
Eggcelerator Lab brings new egg-based ideas to market
Egg prices have reached historic high levels over the last year. These unprecedented prices are mainly due to an outbreak of avian influenza (i.e., bird flu), which began in February 2022 and has affected almost 59 million birds in commercial and backyard flocks in the U.S. since, according to USDA. Prices have increased by more than 100% since Q1 of 2022, per Rabobank's global egg price monitor. This may not be the case for the remainder of 2023, though, since egg prices fell by almost 11% in March 2023, the U.S. Bureau of Labor Statistics said in its Consumer Price Index, signaling possible relief from a year-long shortage. To bring new egg-based ideas to the market, in late 2022, the American Egg Board (AEB) introduced the Eggcelerator Lab, which has been developing market-ready products representing new uses for eggs and egg ingredients, as well as new ways to consume eggs. "It is a privilege to work on behalf of America's egg farmers to find new innovative ways to use eggs in product and menu offerings," Nate Hedtke, VP of innovation and customer engagement at AEB, said in an April 26 LinkedIn post. "Yesterday, we met with a group of egg producers to discuss innovation in the egg industry. By leveraging AEB's consumer insights, our proprietary O.V.V.O. [opportunity, visualize, validate, operationalize] Innovation Process, and our strategic partnership with CuliNEX, we are well positioned to take innovation to new heights."
Farmers and manufacturers expected to feel impact of global rice shortage
The global rice market is set to experience its largest deficit in two decades in 2023, according to Fitch Solutions. Due to the ongoing conflicts in the Ukraine and global weather concerns, the shortage could potentially cause problems for major rice importers. For manufacturers, a shortage could lead to a variety of challenges, such as possible supply chain interruptions, increased prices and product reformulations. UN's Food and Agriculture Organization (FAO) All Rice Price Index shows rice prices are down more than 3% from Feb. 2023, but still up almost 18% above March 2022 levels.
Maple Hill Creamery awarded $20 million to expand 100% grass-fed organic dairy reach
Organic dairy company Maple Hill Creamery aims to further its sustainable regenerative practices with the $20 million funding it was awarded from USDA. The funding will help educate farmers and consumers on climate-smart practices, improving soil health and more. The initiative is part of USDA's Partnerships for Climate-Smart Commodities program, an effort USDA has invested more than $3 billion in to expand markets for America's climate-smart commodities, leverage the greenhouse gas (GHG) benefits of climate-smart commodity production, and provide meaningful benefits for small and underserved producers.
Heather Carter and Tedi Delashmet are Food & Beverage Insider's associate editor and content producer, respectively.
Like what you're reading? Be sure to subscribe to Food & Beverage Insider's weekly newsletter so you never miss a "bite." Click here to subscribe or reach out to Heather Carter at [email protected] to learn more about being featured.
Subscribe and receive the latest insights on the healthy food and beverage industry.
Join 30,000+ members. Yes, it's completely free.
You May Also Like
---