Business Bites: Whole-cut fish alternatives, Bettering black-eyed peas, Tofurky acquisition
Business Bites: Whole-cut fish alternatives, Bettering black-eyed peas, Tofurky acquisition
On this week's plate: New School Foods unveils plant-based salmon; ADM debuts plant in Spain to expand health and nutrition business; BetterSeeds unveils new cowpea alternative; and much more.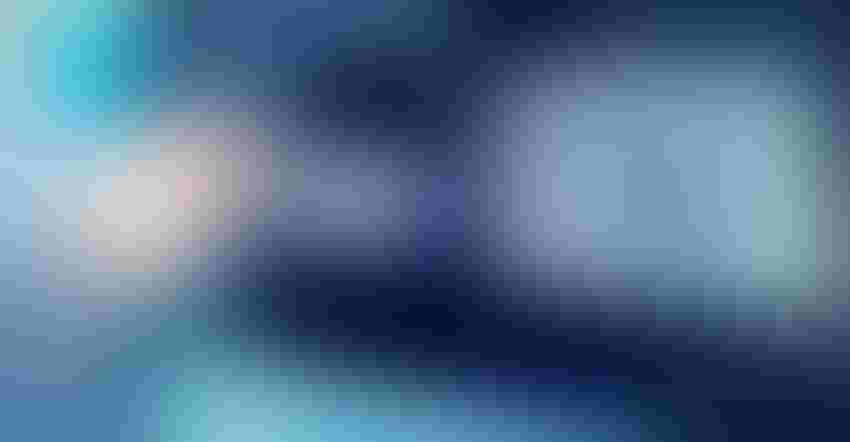 New plant-based technology crafts alt-fish fillets
Plant-based seafood producer New School Foods announced in early February its proprietary, scalable technologies for the plant-based meat industry. It aims to create whole-cut fish alternatives that look and cook just like traditional seafood. The patent-pending technology, which was carefully developed over three years by CEO Christopher Bryson and his R&D team, uses a series of cold-based processes to yield a product that is "raw" and transitions to cooked. Some of the notable features that mimic natural fish include muscle fibers made from plants that replicate the diameter, length, strength and structure of fish muscle fibers; and whole-cut scaffolding, which creates fillets that combine directionally aligned muscle fibers with plant-based connective tissue, fats, colors and flavors to appear like traditional animal proteins. Though the technology can be used to create different types of alt-seafood, the company introduced a plant-based salmon as its first product, which supposedly flakes like wild salmon.
ADM opens $30 million probiotics production facility in Spain
Gut health is a major focus for consumers all over the world. To help meet the rising global demand for probiotics, postbiotics and other microbiome-related products, ADM opened a new production facility in Valencia, Spain. The $30 million facility, which will produce both probiotics and postbiotics, will boost the company's production capacity more than five-fold, increasing it to 50 metric tons per year. It will allow ADM to supply products to the United States, Asia-Pacific and Europe, helping the company fulfill its expansion strategy in the health and well-being sector. The new facility is located close to ADM's pioneering R&D center in the University of Valencia Scientific Park, where in-house scientists undertake activity, including next-generation genome sequencing and early-stage testing of new bacterial strains.
BetterSeeds creates GMO alternative to soybeans
Israeli plant genome editing company BetterSeeds is making strides with its proprietary technology, EDGETM (Efficient Delivery of Gene Editing). The company recently designed a new type of cowpea—also known as black-eyed pea—by targeting the gene that alters the plant's architecture. In other words, BetterSeeds' cowpea stands up straighter (like a soybean) compared to a traditional cowpea, which sprawls on the ground. Unlike soybeans, which thrive in temperate climates and require a lot of water and fertilizer, high-protein cowpeas are tolerant to drought and heat. BetterSeeds is also enhancing the new development with herbicide resistance. The company will plant the gene-edited cowpea in the United States in spring 2023 to test its potential for mass-scale cultivation.
Amcor's Lift-Off initiative supports reusable food packaging
Sustainable packaging is on the rise, and most consumers pay attention to this when browsing the supermarket aisles. Amcor, a global developer and producer of responsible packaging solutions, invested $250,000 into smart reusable food packaging startup circolution, which was the third winner of the company's Lift-Off initiative. Launched in April 2022, Lift-Off "targets breakthrough, state-of-the-art technologies that will further advance Amcor's goal to make the future of packaging more sustainable." The German-based startup builds on Germany's existing bottle-deposit system, offering CPG brands a pay-per-cycle service that the company says significantly reduces the carbon footprint per manufacturing cycle compared to standard, single-use packaging. Amcor is already working to provide the lid-sealing solution for circolution's first product in the coffee, cacao and powder sector, launched in 2022, using its recyclable AmFoil AluFix peelable can lidding.
Morinaga Nutritional Foods acquires Tofurky
Some changes are being made to the Tofurky business—and that doesn't include adding animal-derived protein to the product lineup. U.S.-based manufacturer of Mori-Nu Silken Tofu Morinaga Nutritional Foods acquired the plant-based meat company and its sister brand Moocho. Morinaga has supplied tofu for Tofurky for the last 17 years. The new merge will help strengthen the integrated supply chain and future category growth for the brands, according to the parent company. Tofurky will continue manufacturing products at its facility in Hood River, Oregon—where the company's core values and original recipes will stay intact—and Morinaga will contribute technical staff to maximize capacity and further build the brands.
Heather Carter is the associate editor of Food & Beverage Insider at Informa Markets. She has worked in trade publishing for nearly a decade, covering a variety of topics, from tile to bedding. Reach her at [email protected].
Subscribe and receive the latest insights on the healthy food and beverage industry.
Join 30,000+ members. Yes, it's completely free.
You May Also Like
---