Business Bites: Winter Fancy Food Show, Ferrero Group acquires Wells Enterprises, Insect feed market gains traction
Business Bites: Winter Fancy Food Show, Ferrero Group acquires Wells Enterprises, Insect feed market gains traction
On this week's plate: Specialty Food Association to host Leadership Awards at Winter Fancy Food Show; Ferrero Group buys Blue Bunny and Halo Top owner to strengthen North American presence; the insect feed market grows at a rapid pace; and much more.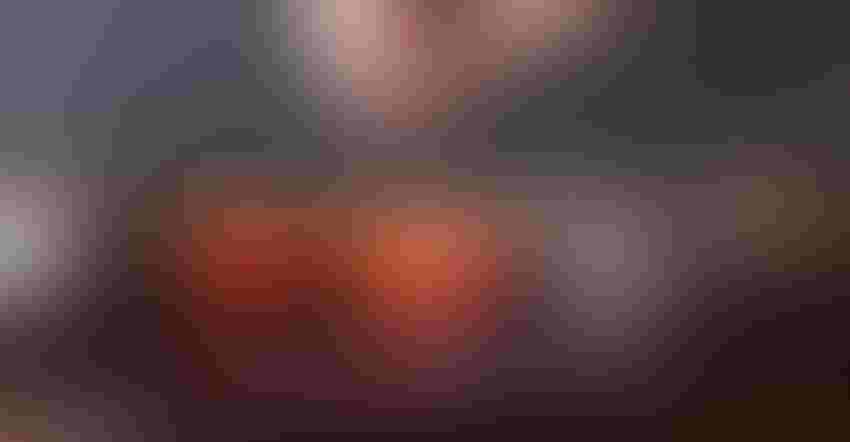 Specialty Food Association to present Leadership Awards at 47th Winter Fancy Food Show
If you're in the specialty food world, the Winter Fancy Food Show is the place to be. Six industry leaders will be recognized by the Specialty Food Association (SFA) on the second day of the event, Jan. 16. The 2023 Leadership Award winners were selected in five areas, expanded this year to include "Outstanding Buyer" and "Emerging Leader" awards, who are listed below:
Ferrero Group acquires parent company of Blue Bunny and Halo Top
I scream, you scream, we all scream for ice cream. Almost 100 years later, the sentiment is still true for global consumers around the world—as well as the Ferrero Group. The renowned candy maker, known for its popular hazelnut-and-chocolate treat Ferrero Rocher, is buying Wells Enterprises, the ice cream giant that owns Blue Bunny, Blue Ribbon Classics and Halo Top. The move was made to strengthen the Group's portfolio of confectioneries that includes Kinder and Nutella, while also expanding its footprint in the North American market. As the sales of chocolate and candy hit an all-time high in 2022, according to the National Confectioners Association, the Ferrero Group has been paying close attention—acquiring the U.S. candy business from Nestlé and Kellogg's cookies and fruit snacks division in 2018.
Insect feed market expected to reach $17.4 billion by 2033
As farmers look for ways to be more sustainable, some are turning to insect protein to feed their livestock. The global insect feed market is valued at $2.6 billion in 2023 and is estimated to reach a valuation of $17.4 billion by 2033, according to a recent report by Future Market Insights (FMI). The market research firm said the market will register a compound annual growth rate (CAGR) of 20.9% between 2023 and 2033, thanks to the growing demand for nutrient feed and high-quality protein, and the growing adoption of insect feed in the commercial animal feed industry. According to FMI, the insect feed market saw a CAGR of 16% from 2017 to 2022. While Asia has dominated the industry for quite some time, Europe is expected to overtake the leading spot by 2033.
Sustainable sea salt from Iceland headed to US
Hand-harvested lava salt from Iceland is coming to a store near you. Saltverk, producer of the sustainable sea salt, has partnered with Certified B. Corp. food and brokerage firm Yin Yang Naturals, which focuses on natural and organic products, to get these products on more U.S. grocery retailer shelves. Sustainability is at the core of both companies, which encouraged the collaboration. Saltverk utilizes upcycling—working with local farmers to supply them with unusable salt to feed their livestock and calcium rocks to enhance their soil, and sending discarded magnesium to chefs for use in tofu—and 100% geothermal energy for production.
Vegan pet food startup highlights plant-based protein
With the rise of plant-based human food comes—you guessed it—plant-based pet food. The Pack, a vegan dog food startup based in the U.K., is making strides in the category as it grows its brand with help from U.S. pet food giant, Mars, through its Mars Petcare division's Leap Ventures accelerator. Also supporting the brand are Scelta Mycofriends, Veg Capital and Kale United, as well as an array of angel investors active in the alt-protein space. The Pack currently offers meatless canned dog food products with catchy names such as No-Moo Ragu, No-Cluck Casserole and No-Fishy Dishy, with plans to launch oven-baked, dried dog food in early 2023.
Heather Carter is the associate editor of Food & Beverage Insider at Informa Markets. She has worked in trade publishing for nearly a decade, covering a variety of topics, from tile to bedding. Reach her at [email protected].
Subscribe and receive the latest insights on the healthy food and beverage industry.
Join 30,000+ members. Yes, it's completely free.
You May Also Like
---