Taste future of F&B innovation at SupplySide West/FiNA 2023
Taste future of F&B innovation at SupplySide West/FiNA 2023
The annual "What's Hot at SupplySide West" digital magazine guides new and veteran attendees to the show's top attractions.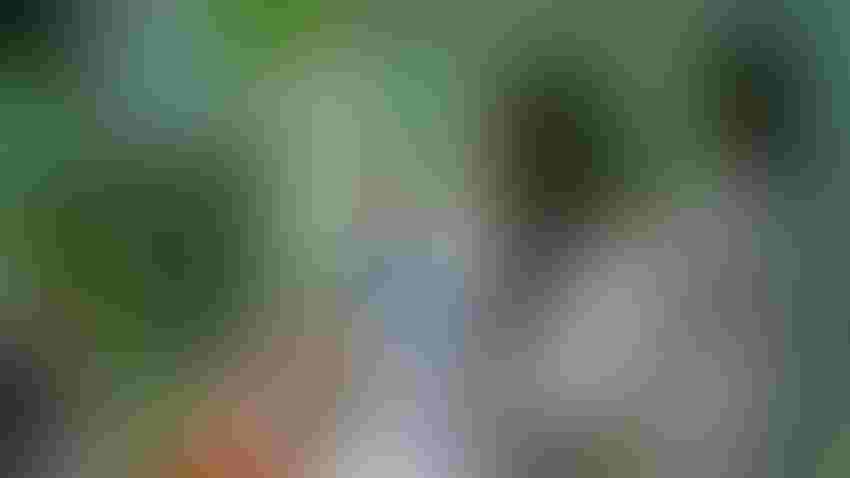 At a Glance
SupplySide's "What's Hot at SupplySide West" digital magazine helps attendees navigate the show's F&B offerings, plus more.

Close to 18,000 industry leaders, food ingredient suppliers, others gather at Mandalay Bay Convention Center in Las Vegas.

A taste of what to expect: educational sessions like beverage innovation, a tasting bar and New Products Zone.
SupplySide Network—which launched the Food & Beverage Insider brand of digital magazines and this online site in 2020—is putting the finishing touches on the annual SupplySide West/Food ingredients North America (FiNA) show. We'll gather at Mandalay Bay Convention Center in Las Vegas, welcoming approximately 18,000 industry leaders, food ingredient and supplement suppliers, newcomers, veterans and more Oct. 23-27.
Because the event can be overwhelming, as it's situated in a 2.1-million-square-foot facility on two levels, SupplySide each year creates the What's Hot at SupplySide West digital magazine to coincide with the event.
Here are some highlights you'll find in the 2023 guide that'll help you navigate the show's food and beverage offerings.
The formulation and regulation of plant-based food and beverage products (FiNA)
9:00 a.m.-noon Oct. 24
Islander Ballroom E
Considering FDA's recent draft guidance on the labeling of plant-based milk, companies producing plant-based food and beverage products should be prepared for the unexpected. In this education session, you'll learn more about the regulatory stipulations behind various aspects of these products, formulation opportunities and challenges, and how plant-based technology is bringing this ever-growing category to new heights. It's underwritten by AAK.
1-4:00 p.m. Oct. 24
Islander Ballroom E
This popular education session is back with a whole new cast of characters. While it is designed for newcomers to the industry, it also serves as a great primer for veterans. We'll delve into topics always top of mind, including food safety, supply chain challenges and overall product development. Expect, as always, experts discussing emerging trends, plus a case study of a successful CPG to learn from the brand's experiences.
Bayside Foyer
This highly favored area highlights ingredients and finished products at the forefront of innovation and invention. Visit this show feature in the Bayside Foyer as you're on the way to the Expo Hall to source the latest offerings to hit the market and learn about the exhibitors producing them.
The spacious, globally focused pavilion includes 10 exhibiting companies with expertise in botanical, branded and bulk ingredients for the nutraceutical, supplement, food, beverage and personal care markets. It's sponsored by Shefexil.
10:00 a.m.-5:30 p.m. Oct. 25
Visitors will once again have the opportunity to see, touch and sample the latest functional foods and beverages at the Tasting Bar, located in the Food ingredients North America section. Companies will showcase product prototypes to drive CPG innovation and the use of unique functional ingredients in different formats. Highlights range from functional smoothie melts from Chaucer to hemp crisps from PGPI.
A day in the life of food science (FiNA)
9:00 a.m.-noon Oct. 26
Islander Ballroom H
Attendees will get a look behind the scenes at what food scientists are doing to future-proof the food and beverage industry, whether the setting is a massive corporation, small business, academia or independent consultancy. Professionals will share the latest ingredient research, industry best practices, career development opportunities, challenges and solutions in the workplace, how to enhance communication—from technical concepts to a scientist's value within an organization—and much more. It's underwritten by AAK.
FiNA Theater: What does an inclusive industry look like?
10:30 a.m.-11:00 a.m. Oct. 26
#Booth 1350
During this intimate discussion, we'll move beyond the buzzword and into the real-world application of diversity in action. In 30 minutes, we'll tackle the subject with a few diversity champions by discussing how we can build a better industry because of our differences. Be prepared for an inspiring talk that will leave you energized with fresh ideas about how to move the food and beverage industry forward.
Exploring the latest in beverage innovation and more
9:00 a.m.-noon Oct. 27
Islander Ballroom H
For this beverage-centric session focusing on current and emerging trends, we've assembled some of the most innovative minds in the biz. We will examine functional beverages and discuss how colors, flavors and textures play a significant role. Additionally, we will explore the importance of market research, global flavors, diet trends, and ingredient efficacy in developing successful beverages. The audience can also expect to learn the challenges of this ever-changing market, including generational differences in consumer preferences. It's underwritten by Cargill, Howtian and Sweegen.
That's only an overview of what to expect for food and beverage innovations at SupplySide West/FiNA. Find out what else is happening by checking out the entire What's Hot at SupplySide West digital magazine.
Subscribe and receive the latest insights on the healthy food and beverage industry.
Join 30,000+ members. Yes, it's completely free.
You May Also Like
---