Beverage innovation focuses on functionality, global flavors, sustainability
Beverage innovation focuses on functionality, global flavors, sustainability
There's no sign of slowing down for the beverage sector. From functional ingredients to globally inspired flavors to nonalcoholic cocktails and wines, the trends just keep on coming.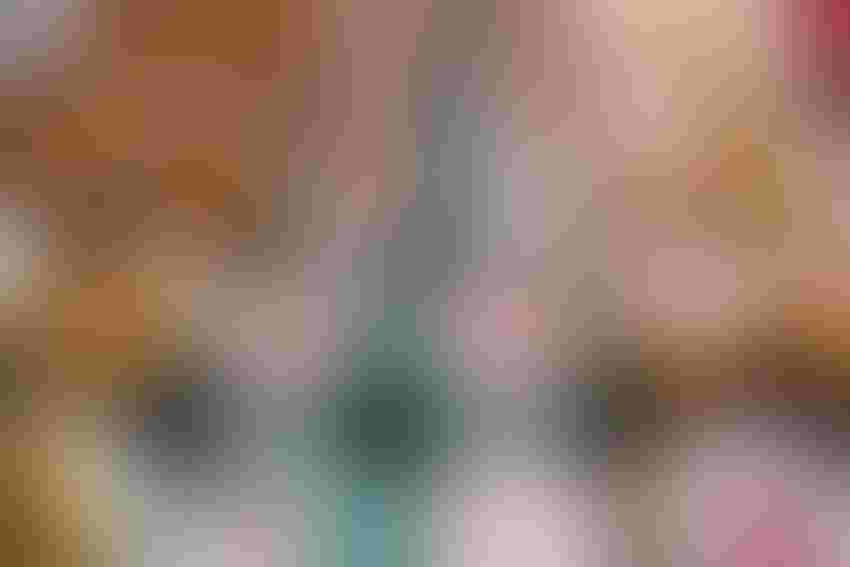 At a Glance
Sustainability is a top priority for many beverage formulators, with brands finding new ways to reduce environmental impact.

Brands are using dealcoholization processes to create NA wines that taste just as good as the real thing.

Brands experiment with new flavors and ingredients from all over the world.
Beverage innovation dominated the recent Natural Products Expo East show held in Philadelphia. There was everything you'd imagine, from fresh global flavors like tangy yuzu in energy drinks to ready-to-drink (RTD) nonalcoholic cocktails in sustainable packaging.
Functional beverages made a big play, too, according to Scott Dicker, market insights director, SPINS. Featuring ingredients such as lion's mane mushrooms (Hericium erinaceus), ashwagandha, collagen and a variety of herbs and probiotics, the category has entered an exciting era, he said, because supplements play a large role in predicting the evolution of functional beverages.
"When you want to know what's next in functional beverages," Dicker explained during a beverage-focused panel at Expo East, "just look at the newest ingredients emerging in supplements."
The ingredients are used to promote claims of improved memory, focus, cognitive support and more. The challenge, of course, with such ingredients is incorporating them so that they don't overpower the beverages.
"You gotta get the formulation right," Dicker emphasized. "Even if it hits all the other values that I've talked about (i.e. functionality, sustainability, value-oriented), if it doesn't taste good, people will buy it once and never again."
One new product uncovered at the show was Juni, which positions itself as a sparkling tea with adaptogens. The beverage launched in June and successfully blends five functional ingredients—green tea, ashwagandha, lion's mane, reishi mushroom and acerola cherry—for a fun libation with the same amount of caffeine found in an eight-ounce cup of brewed green tea. 
Developed by life coach and author Jay Shetty and his wife, plant-based recipe developer Radhi Devlukia-Shetty, Juni comes in Lemon, Peach, Raspberry and Tropical flavors. The drinks are 5 calories or zero calories and sweetened with stevia leaf extract (organic rebaudioside M).
Here are 4 additional beverage trends that captured the taste buds of the Food & Beverage team at Expo East—and beyond
Globally focused beverages
Beverage formulators appear to be having the most fun in this category with all-natural colors and flavors. The emphasis is on global flavor profiles that make these drinks really pop. For example, Hibisbloom is behind the modernization of the classic West African hibiscus beverage called bissap. On its own, hibiscus can be bitter; however, to appeal to a Westernized palate, Hibisbloom complements the botanical with flavors like Cascade Vanilla and Cavally Mint. Hints of rose water, citrus, spearmint and orange blossom may also be found in the low-calorie drinks.  
A similar approach is used with Walker Brothers' kombucha. The owners, consisting of two brothers from Nashville, inherited a kombucha starter, or SCOBY (symbiotic culture of bacteria and yeast), from their aunt. The former brewmasters, however, didn't like the vinegar-y taste of kombucha so they made theirs more enticing with nuanced, pan-Asian flavors like Blueberry Jasmine, Citrus, Cucumber Melon and Ginger. All ingredients are organic.     
Nonalcoholic RTD cocktails/spirits
A subcategory that's blown up like no other over the past few years is the spirit-free one. You know the trend is mainstream when major brands like Jack Daniels and Captain Morgan hop on the bandwagon.  
Hella Cocktail Co., too, a smaller brand best known for its signature Hella Aromatic Bitters (Jamaican allspice, black peppercorn, caraway, cinnamon sticks, clove, rose hips, Angelica root, Gentian root, Chinese star anise, chamomile), entered the category in 2019 with a line of RTD NA canned cocktails. Bitters & Soda embraces the current obsession with bitter, adult-focused beverages with Ginger Turmeric, Grapefruit and Bittersweet Spritz—a successful booze-free take on the classic Aperol Spritz.
Lyre's is another brand that's done exceptionally well mimicking cocktails, spirits and even sparkling wine. Eventually, the company wants to offer a full line of some of the world's most popular alcoholic beverages, according to Jennifer Contraveos, head of marketing, Lyre's North America.
"We want to be able to offer people their favorite cocktail in whatever format that might be," Contraveos said. "Full alcohol, low alcohol, no alcohol. The reason why I started working with the brand is because we have the opportunity to create about 100% of the world's cocktails, either non-alcoholic or low-ABV."
The former mixologist regularly used Lyre's products behind the bar because of their high-quality ingredients and low sugar. The company's portfolio consists of 21 SKUs, which include RTD canned Amalfi Spritz, Dark 'N Spicy; spirits Amaretti, Aperitif Rosso, Coffee Originale, Highland Malt and Italian Orange; and the prosecco-inspired Classico.
"I just love products that have gone so far as to use ingredients that are allergen free, low in calorie, void of any artificial colors," she said. "Our chief flavor architect is a sommelier, so he gets flavor, he gets cocktail ingredients, he gets all of this."
NA wine
There are so many nonalcoholic wines available today that don't taste like grape juice. Brands like Joyus (Cabernet Sauvignon, Rosé, Sparkling Rosé) and Sovi (Reserve Red, Sparkling White, Sparkling Rosé) achieve 0.5% alcohol by volume (ABV) through dealcoholization, the process of removing most of the alcohol from wine.
Sovi, for example, uses a technology called vacuum distillation, which gently boils off the alcohol from its organic grapes at about 90%. That helps maintain as many of the original aromas and flavors as possible. The same technology is often used for some kombuchas to ensure that the final product is less than 0.5% ABV.
Seraphim Social Beverage, meanwhile, brews its botanical blends like tea and crafts the product to be enjoyed like red wine. Both blends, Pure Blend Cacao (velvety-smooth dark chocolate flavors) and Pure Blend Cassia (tart berries with a hint of cinnamon and spice), contain no added sugar, artificial colors, flavors or preservatives. They're also formulated with sustainably sourced wild berries, herbs and botanicals. It's not often you'll find organic oak bark (Quercus alba) and reishi mushroom (Lingzhi, Ganoderma sichuanense) in a wine product.
Sustainably focused innovation
As with most natural products, sustainability is a top priority for many beverage formulators. Scott Dickers of SPINS believes there is plenty of white space for more sustainable packaging.
"You need to understand packaging is really important, especially in the drink space, especially in the ready-to-drink space," he told the audience at the Expo East show. "It's not the most sustainably friendly thing, so there's a lot of room for innovation around it. People like to just grab a whole can, and I don't think that's going to change any time soon, so [look for] more recyclable, reusable materials."
In June, Harvard Business School graduates Chloe Bergson and Alison Evans decided to do just that with their SAYSO ready-to-make cocktail/spirit-free beverage sachets that only launched one year earlier. The duo unveiled new product packaging with pouches made from post-consumer recycled materials. The clever biodegradable tea bags, in flavors like Skinny Cardamom Paloma, Espresso Martini, Hibiscus Cosmopolitan and Old Fashioned, provide an ideal balance of taste and convenience.
Get ready for even more valuable insights in beverage innovation during the annual SupplySide West/Food ingredients North America show at the Mandalay Bay Convention Center, Oct. 23-27. How to build a great-tasting functional beverage occurs 2:15-2:45 p.m. Thursday, Oct. 26. It is underwritten by Sweegen. And Exploring the latest in beverage innovations, trends and more happens 9:00 a.m.-noon Friday, Oct. 27. It is underwritten by Cargill, Howtian and Sweegen. 


Subscribe and receive the latest insights on the healthy food and beverage industry.
Join 30,000+ members. Yes, it's completely free.
You May Also Like
---