Jasberry wins big at final Expo East
Jasberry wins big at final Expo East
Jasberry CEO/co-founder Peetachai "Neil" Dejkraisak offers messages of hope, sustainability at Natural Products Expo East Pitch Slam. Plus, show takes final bow with Newtopia Now on the horizon.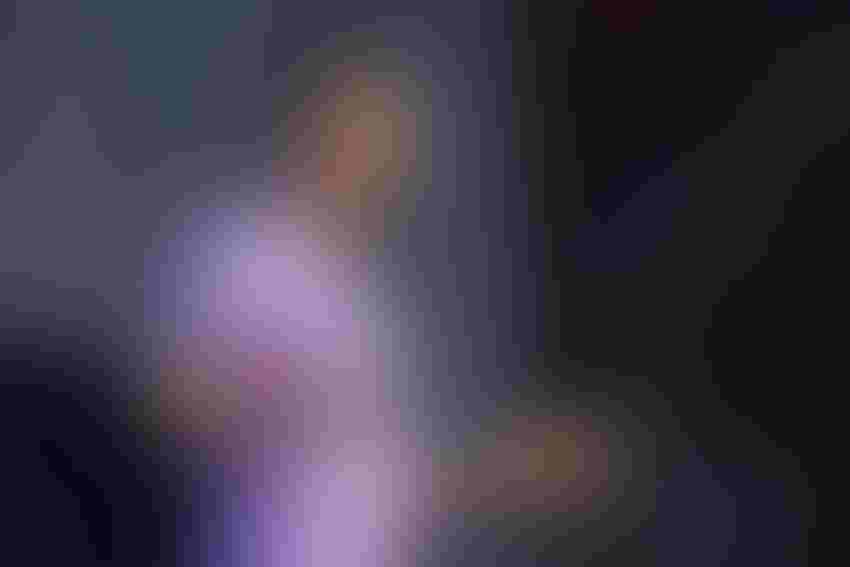 Jasberry CEO and co-founder Peetachai "Neil" Dejkraisak
Bryan Beasley
At a Glance
New Hope Network ends Expo run after almost 40 years.

Event hosted more than 1,200 vendors, plus Harvest Festival, nonalcoholic beverage pavilion, insightful education sessions.

New Hope announced a plan to launch Newtopia Now in August 2024 in Savannah, Georgia.
Jasberry CEO and co-founder Peetachai "Neil" Dejkraisak summed up the natural products industry succinctly when he stated, "It's really important for us to be here to tell our story and to also let people know how a brand can empower change in the world."
Dejkraisak's remarks came immediately after he won the grand prize at the 2023 Natural Products Expo East Pitch Slam, a "Shark Tank"-style competition in which emerging CPG entrepreneurs pitch their brands to a live audience of expert judges and their peers. Hosted and conceived by Naturally Network, this year's event was bittersweet because it was the final edition at New Hope Network's Natural Products Expo East show, which announced Sept. 20 that it was ending its run after almost 40 years. (Simultaneously, New Hope announced a plan to launch Newtopia Now in August 2024 in Savannah, Georgia.)
For attendees and exhibitors like Dejkraisak, Expo East and Pitch Slam can help change their lives and others key to enriching the ecosystem.
"We want to change the health of the farmer's life and to the planet," said Dejkraisak, whose product, Jasberry, is an organic superfood black rice sourced from more than 2,500 small-scale farms in Thailand. The signature superfood black rice has also been milled into pre-cooked rice flour for use as an alternative to white flour. It may be used to create gluten-free cookies, bread, doughnuts and waffles.
Dejkraisak also believes Jasberry's story is important because its product is sustainable enough to feed literally millions of people in a healthier manner.
"More than half the [people on the] planet eats white rice every day," he explained. "Yet, the rice results in malnutrition, diabetes. There are 500 million rice farmers around the world, the poorest farmers in the world, and rice also releases methane gas, so it's bad for the planet ... We need to ignite that change because it is literally millions and billions of people's lives on the line."
While Dejkraisak's Jasberry was the grand prize winner with a mission, similar sentiments were expressed throughout Expo East during its four-day run at Pennsylvania Convention Center in Philadelphia. From more than 1,200 vendors in the main hall to the more casual setting of Harvest Festival featuring hundreds of new and emerging brands to participants of the newly established Adult Non-Alcoholic Beverage Association Pavilion to scores of insightful education sessions, the event was ripe with innovation.
Some highlights:
Expo East newcomer GoTeff introduced teff, an Ethiopian super grain that's been around for more than 4,000 years, at Harvest Festival. There were sweet and savory versions on display, including Blueberry Vanilla, Strawberry Coconut and Chickpea Garlic. The sweeter versions were sweetened with dates, and they're meant to be enjoyed as snacks, cold cereal or as a topper on salads or yogurt.
In the Hot Products aisle, the Middle Eastern-inspired Sweet Tahini debuted its newest product: nondairy frozen desserts made with sesame butter and oatmilk to give it the creamy, smooth texture of traditional ice cream. Flavors consisted of Dark Chocolate with Halvan Crumbs, Cinnamon Date and Cardamon Pistachio.
With a lower water footprint than most nut milks, Elari Tigernut Root Milk aims to be one of the most sustainable plant-based options available. For this product, the plentiful tiger nuts—which are actually root vegetables and grown underground—are sourced from Nigeria. To make them into milk, they're ground into powder, which activates a nice nutty flavor and mildly sweet taste, then water is added to create the "milk."
Finally, it's no secret that some of the biggest industry innovations are in the beverage sector. Partly driving this explosion is Gen Z's much documented aversion to alcoholic drinks. That's why Expo East introduced a new beverage pavilion this year anchored by Adult Non-Alcoholic Beverage Association at the show. Options varied: They included alcohol-removed wines and sparkling wines; ready-to-drink canned and bottled cocktails; and spirit-free spirits. While all used natural ingredients for color and flavor, many contained sugar and sweeteners in high content. Some of the brands set to release products soon with zero or low sugar included Hella, Parch and Recess.
Here's to seeing what Newtopia Now will bring to the industry when it debuts in 2024.
A lifelong Chicagoan, Audarshia Townsend is a veteran food and beverage journalist who serves as the content director for Food & Beverage Insider. She also appears regularly on local and national media outlets to discuss food and beverage trends. When Townsend's not on the eats beat, she's an avid yogi and meditation practitioner. 
Subscribe and receive the latest insights on the healthy food and beverage industry.
Join 30,000+ members. Yes, it's completely free.
You May Also Like
---