Business Bites: Majority of Dietary Guidelines advisory committee members have conflicts of interest
Business Bites: Majority of Dietary Guidelines advisory committee members have conflicts of interest
On this week's plate: An assessment conducted by a nonprofit organization found more than half of the members on the Dietary Guidelines advisory committee have conflicts of interest; exclusive digital magazine details all happenings at SupplySide West/Food ingredients North America; European Union agency identifies "vitamin D overdose" as emerging food safety risk; and more.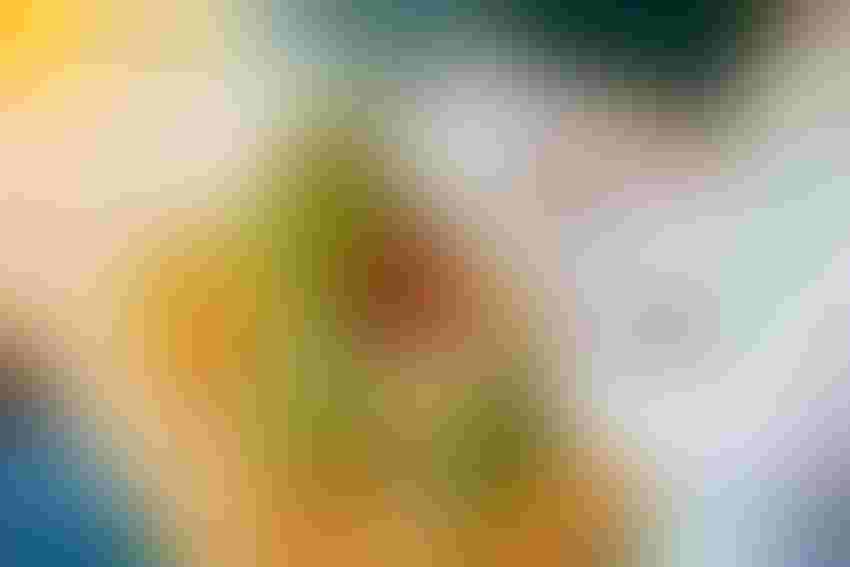 At a Glance
The Dietary Guidelines for Americans facing scrutiny due to recent report by U.S. Right to Know.

"What's Hot" magazine highlights programming and events occurring during SupplySide West/Food ingredients North America.

Selenium yeast ingredient for use in infant formula, infant supplements and maternal health products hits market.
The Dietary Guidelines for Americans (DGAs) provide advice on what to eat and drink to meet nutritional needs, promote health and help lessen the risk of diet-related diseases. To ensure guidelines include the most up-to-date information, close to two dozen industry professionals appointed to the Dietary Guidelines advisory committee help update them twice each decade. The credibility of the 2025 committee, however, is in question after a recent report revealed various conflicts of interest among its members. Read more in this week's column.
Report finds nearly half of Dietary Guidelines advisory committee members have conflicts of interest
Every five years, USDA and Department of Health and Human Services (HHS) update and release the DGAs. First introduced in 1980 by the two agencies, the 1990 National Nutrition Monitoring and Related Research Act requires the DGAs to be based on the current body of nutrition science. Each edition adds new information to build on the prior version, according to USDA, with the scientific basis for revisions informed by the scientific report from the Dietary Guidelines advisory committee, as well as public and agency comments. The Dietary Guidelines advisory committee, comprised of 20 nationally recognized scientific experts in nutrition and medicine, is an external committee tasked with reviewing the current body of nutrition science and creating the scientific report used to craft the updated guidelines. The 2025 Dietary Guidelines advisory committee, appointed in January 2023, is under fire as a result of a recent report published by nonprofit public health research group U.S. Right to Know. The 35-page report found more than half—13 of 20—of the committee's members had "high-risk, medium-risk or possible" conflicts of interest with food, pharmaceutical and weight loss or other industry groups "with a stake in the outcome of the dietary guidelines." U.S. Right to Know compiled public data from the last five years related to each of the 20 committee members' ties with industry for the report, which concluded "the public cannot have confidence that the official dietary advice from the U.S. government is free from industry influence." Though USDA and HHS issued voluntary disclosing relationships, activities and interests of the committee members in March 2023, the disclosures only included the prior year (2022) and didn't identify each member's conflicts, prompting U.S. Right to Know to conduct the report "to fill in the gaps." The report also provided six recommendations to improve the operation of the Dietary Guidelines advisory committee.
'What's Hot' at SupplySide West/Food ingredients North America
One of the health and nutrition industry's most anticipated annual events, SupplySide West and Food ingredients North America provides a wealth of knowledge and opportunity around the dietary supplement, food and beverage categories. Taking place Oct. 23-27 at Mandalay Bay Convention Center in Las Vegas, the upcoming event offers a range of educational and interactive opportunities. This year's "What's Hot" exclusive digital magazine provides insider insight from our staff into the extensive conference programming—whether that's the who/what/where/when of which experts are speaking, the 411 on receptions and parties, or some of the unique attributes of the conference space and activities. This particular edition is organized by day, so attendees can get a chronological look at the minute-by-minute options and best plan how to maximize their time at the show.
Connecting CPG brands and co-packers
Are you a food or beverage brand looking for a reliable co-packer? If so, PartnerSlate aims to help. This year, SupplySide West/Food ingredients North America partnered with the online platform, which helps CPG brands connect with more than 6,000 high-quality F&B co-packers using AI (artificial intelligence) to efficiently find the best-matching partners for each project. This year's event will feature a new PartnerSlate Co-Packer Lounge, located in Lobby F of the expo hall, offering brands the opportunity to meet dozens of co-packers, discuss their manufacturing needs with PartnerSlate's experts and begin a co-packer search onsite. Brands attending the show will also receive an exclusive 50% discount off their listing fees through the partnership. PartnerSlate founder/chief business officer Matt Suggs is additionally set to participate in a webinar hosted by Food & Beverage Insider Content Director Audarshia Townsend. Occurring at noon CT Thursday, Oct. 12, "Perfect Partnerships: Choosing the right co-packers, consultants, ingredient suppliers for your business" features several additional industry experts. You may register for the webinar right here.
Selenium yeast ingredient attains GRAS (generally recognized as safe) for use in infant formula
FDA oversees the safety and production of infant formulas in the United States. Though the agency isn't responsible for approving products, manufacturers must notify FDA before marketing a new formula. If manufacturers also wish to add a new ingredient to infant formulas, they must either file a food additive petition or declare it GRAS. Though selenium has been a mandated mineral in infant formula for about five years, biotech company Cypress Systems Inc. recently announced it achieved GRAS for its organically bound, natural food form of selenium yeast, SelenoExcell, which the company said is "the first organic selenium ingredient to attain infant GRAS." The high-selenium ingredient is "the gold standard for maternal health supplementation," according to company reps, and can also be used for maternal health products and infant supplements. It's also the first selenium yeast product to be self-affirmed GRAS for use in a variety of food categories and to have a qualified health claim.
"Our focus has long been perfecting the process of fermentation for organically bound minerals to yeast, which creates natural, food-form minerals that can be easily absorbed by the body," Michelle Martin, president and COO of Cypress Systems Inc., said. "Achieving infant GRAS is a further testament to the quality of this ingredient."
European Food Safety Authority identifies 8 emerging food safety risks
Many people don't realize vitamin D overdose is possible. Though vitamins are generally touted for their health benefits, this was one of the "emerging food safety risks" identified by a new report from European Food Safety Authority (EFSA). The report, released in August 2023, was a culmination of collaborations involving EFSA's Emerging Risks Exchange Network (EREN), Stakeholder Discussion Group on Emerging Risks, diverse scientific bodies and numerous working groups. During 2021, 18 potential threats were discussed, eight of which were recognized as emerging risks. The classifications for the issues were primarily based on the identified hazards or drivers, according to EFSA, including consumer trends, chemical hazards and microbiological hazards. The No. 1 emerging risk: "Vitamin D overdose risks stemming from food supplements." According to the report, in 2019 and 2020, at least 23 overdose incidents related to children's vitamin D supplements prompted calls to Poison Control Centers. Various scientific studies published in 2022 and 2023 have also shown the negative effects of too much vitamin D administered to infants in supplement form, often referred to as "vitamin D toxicity." Infants, however, aren't the only individuals potentially affected by overdosing on vitamin D supplements, according to a recent case report by The BMJ.
Like what you're reading? Be sure to subscribe to Food & Beverage Insider's weekly newsletter so you never miss a "bite." Click here to subscribe or reach out to Heather Carter at [email protected] to learn more about being featured.
Subscribe and receive the latest insights on the healthy food and beverage industry.
Join 30,000+ members. Yes, it's completely free.
You May Also Like
---