5 Questions Friday: prebiotics, probiotics and postbiotics 101
5 Questions Friday: prebiotics, probiotics and postbiotics 101
The Food & Beverage Insider Council, a group of industry professionals who meets quarterly, recently launched a new column. This month, Abena Foli, a food scientist with more than a decade of experience, offers her expertise.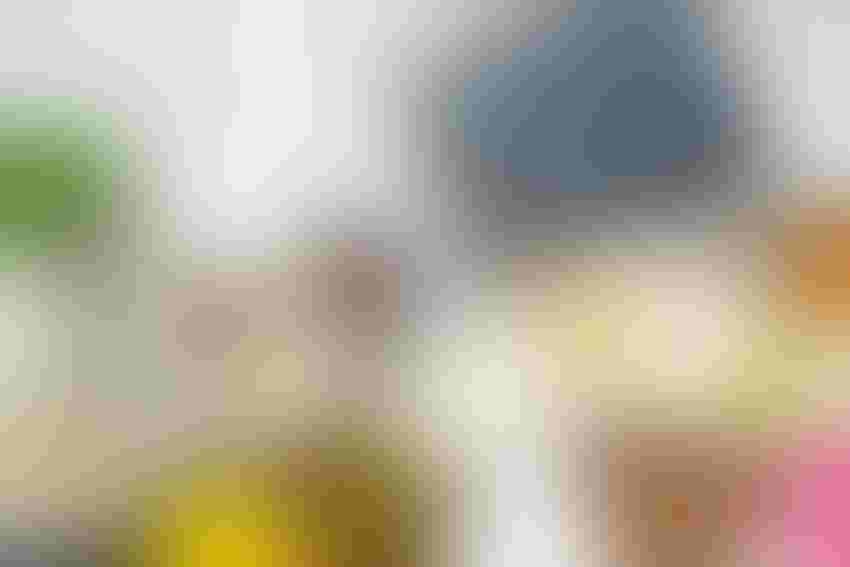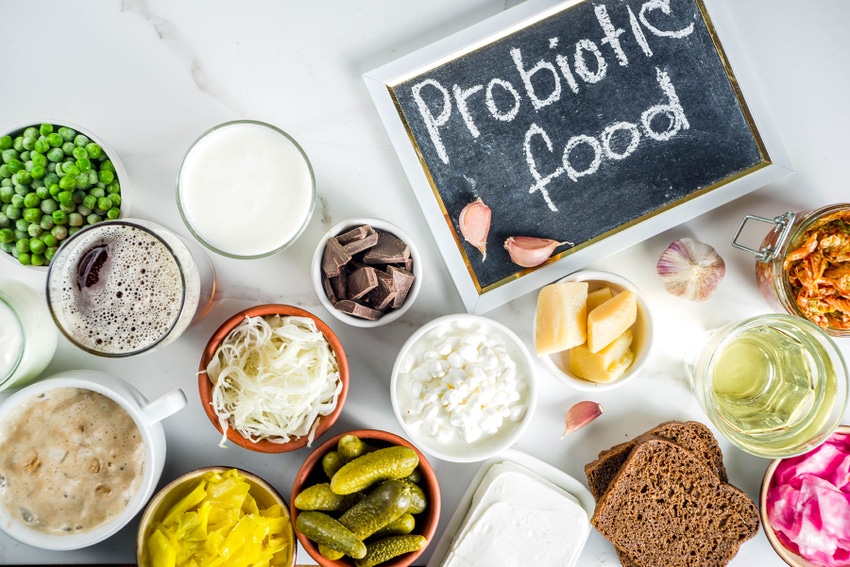 A variety of probiotic foods
At a Glance
Formulators must understand the differences between prebiotics, probiotics and postbiotics and how they work.

Emerging technologies may be used to enhance the survivability and functionality of these ingredients.

Food & Beverage Insider Council member Abena Foli—who's also a food scientist and product founder—offers her expertise.
Earlier this year, we established the Food & Beverage Insider Council. It's comprised of industry professionals: food scientists, a market research expert and a procurement manager. That's certainly a well-rounded collective of folks!
We meet each quarter to discuss industry issues and how Food & Beverage Insider may better cover them. These conversations are so productive that we decided to bring them directly to the audience.
Every last Friday of the month, get ready for "5 Questions Friday," when we propose a topic, ask them some questions and they answer them. It's just that simple.
This month, we're breaking down prebiotics, probiotics and postbiotics to the very core. These ingredients are increasingly being used in food and beverage products because they may offer a variety of health benefits, such as improving gut health, boosting immunity and supporting digestive health. Abena Foli, a trained food scientist with more than a decade's worth of practical food industry expertise as a product developer and regulatory leader, offers her expertise on the subjects.
How do formulators evaluate pre/pro/postbiotic ingredients to ensure they are choosing the best ones for their food and beverage products? 
To evaluate and select the best prebiotic, probiotic or postbiotic ingredient, formulators should first understand what these ingredients are and the differences between them.
According to Davani-Davari et al. (2019), prebiotics are "a group of nutrients that are degraded by gut microbiota." Also, the National Institutes of Health (NIH) defines probiotics as "live microorganisms that are intended to have health benefits when consumed or applied to the body."
Finally, Żółkiewicz et al. (2020) define postbiotics as "any substance released by or produced through the metabolic activity of the microorganism, which exerts a beneficial effect on the host, directly or indirectly." Postbiotics can be inanimate microbial cells, fragments of inanimate microbial cells or metabolites of microbes. These do not include vaccines, viruses, purified microbial components such as proteins, or purified microbial metabolites such as organic acids.
Understanding these differences allows a formulator to determine which ingredient type will be best suited towards making a desired regulatory or marketing claim.
How can food scientists ensure that probiotics survive the manufacturing process and remain viable in the final product?
Bearing in mind that probiotics are live microorganisms, they should be able to survive any processing techniques applied after the probiotic ingredient is added to the intended food product, if it is to have the intended health impact.
Therefore, processing techniques intended as a "kill step," such as thermal or pressure processing, which will inactivate probiotics, would need to be applied prior to the addition of probiotics. Subsequently, alternate processing techniques, which are more favorable to probiotics like fermentation and culturing, can then be applied after the addition of probiotics.
Apart from the type of manufacturing process, the type, strain and strength of probiotics used will impact its survival during manufacturing. Formulators would need to work closely with ingredient suppliers to ensure they can source good and quality microbial strains, tailored to their specific manufacturing processes and intended product claim. This suggests that a robust manufacturing quality system, supplier verification and qualification processes are in place to avoid microbial, physical or chemical contamination of the probiotic ingredient.
An additional consideration for formulators will be the survival of probiotics through the shelf life of the manufactured product. Formulators would need to consider the type of environment the food product will be exposed to during its shelf life, and how this exposure could likely reduce the count and efficacy of the probiotic ingredient. For instance, during the aging process of hard cheese, the bacterial count will decrease over time, resulting in less live bacteria to have the intended health impact desired for probiotics.
What are the regulatory considerations of formulating with pre/pro/postbiotic in food and beverage products?
Although the NIH offers better guidance on ingredient identity, mechanisms and benefits, FDA still retains regulatory oversight over prebiotic, probiotic and postbiotic ingredients.
For instance, if a probiotic ingredient is intended as drugs, it is subject to FDA's drug therapy regulations. If the ingredient is intended as a food ingredient or supplement, however, it is subject to FDA's Center for Food Safety and Applied Nutrition regulatory oversight. For food ingredients and supplements, FDA's approval is not required prior to using or marketing the probiotic ingredient. Like any other food ingredient, the probiotic ingredient must be Generally Recognized as Safe (GRAS), and its manufacturing is subject to the Food Safety Modernization Act (FSMA).
For product labeling, formulators must be cognizant to not make product claims on prebiotic, probiotic and/or postbiotic ingredients in their food and beverage products without proper scientific testing of the product. Testing helps to establish, substantiate and validate the intended claim against the efficacy of the ingredient, thereby giving assurance to the intended consumer on the labeled claim. For instance, for a yogurt product with a product claim of "contains live and active cultures," CFR 131.200 stipulates that the product must contain "minimum level of live and active cultures of 107 colony forming units per gram (CFU/g) at the time of manufacture with a reasonable expectation of 106 CFU/g through the manufacturer's assigned shelf life of the product." Apart from validating the microbial dosage, the microbial strain conferring the health benefit must also be listed on the product label.
Finally, although prebiotic, probiotic and postbiotics ingredients are not subject to approval by FDA, if the food or beverage product made with them makes a health claim, that product is subject to approval by FDA if the claim is not FDA pre-established and pre-approved health claim.
What instruments/tools have been effective for formulators as they develop pre/pro/postbiotic foods and beverages? How have those tools been useful?
Trade and non-profit organizations provide a great wealth of resources to formulators, primarily because they are specialized and have access to additional resources to aid in product development activities. For instance, the International Scientific Association for Probiotics and Prebiotics (ISAPP) is an international non-profit organization founded in 2002. The organization works tirelessly, advancing the science of probiotics, prebiotics and related substances, such as symbiotic, postbiotics and fermented foods.
There is a growing wealth of scientific research being done in the space of prebiotics, probiotics and postbiotics, helping to bridge the knowledge gap for formulators, testing labs and regulators, which can be leveraged as tools for development.
What are some future opportunities in the use of pre/pro/postbiotic in food and beverage products?
Emerging technologies can be applied to prebiotic, probiotic and postbiotic ingredients to enhance not only their survivability during manufacturing, but their functionality, too. For instance, according to Balthazar et al. (2020), emerging technologies can be applied to increase the survival and efficacy of probiotic properties, such as cholesterol attachment, improve bioactivity of nutrients and improve sensory characteristics.
As research and knowledge on the impact prebiotic, probiotic and postbiotic ingredients increase, it increases the opportunities for their use in the food industry. Being able to enhance these ingredients expands the playing field leading to the development and launch of new and improved functional foods. For instance, probiotics can be used in orange juice for the complementary impact of increasing daily vitamin absorption and improving gut health in a drinkable format versus in yogurt.
Subscribe and receive the latest insights on the healthy food and beverage industry.
Join 30,000+ members. Yes, it's completely free.
You May Also Like
---