Business Bites: FDA examines Prime energy drinks, aspartame named 'possibly carcinogenic to humans' by WHO
Business Bites: FDA examines Prime energy drinks, aspartame named 'possibly carcinogenic to humans' by WHO
On this week's plate: New York senator sends letter to FDA about potential dangers of Prime energy drinks; World Health Organization (WHO) and two international organizations deem aspartame "possibly carcinogenic in humans;" Asian food tech company unveils new fermented oat milk cheese; and more.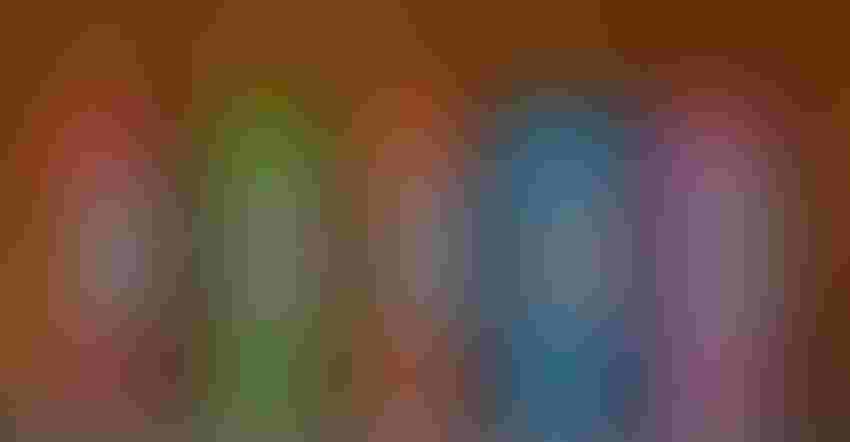 Matthew Nichols1 / Shutterstock.com
Prime energy drink has quickly become a social media sensation yet has also garnered negative attention from parents and politicians because of its popularity among kids and teenagers. A recent letter to FDA from U.S. Sen. Chuck Schumer (D-New York) urges the agency to investigate the potential dangers of the brand's marketing. Also making headlines: The nonsugar sweetener aspartame faces scrutiny after being named "possibly carcinogenic to humans" by WHO. Learn more in this week's column.
FDA investigates Prime energy drink for caffeine, marketing concerns
From convenience store refrigerators and grocery store shelves to YouTube and TikTok videos alike, sports drink line Prime took the beverage industry by storm when it was released in the U.K. in 2022. Founded by YouTube stars Logan Paul and Olajide Olatunji (known as KSI), who collaboratively have almost 50 million subscribers, the brand's energy drink released in 2023 has been touted by the two influencers as "the fastest-growing sports drink in history." With 200 mg of caffeine in each 12-ounce can, however, the social media sensation has caused concern for "parents and pediatricians," as Senator Schumer explained in his July 9 letter to FDA Commissioner Robert M. Califf, M.D. Schumer, who said the energy drink has been marketed mainly toward children and teenagers under the age of 18, urged FDA to investigate Prime for its claims, marketing and caffeine content. With six times the amount of caffeine as a 12-ounce can of Coca-Cola and more than two times that of an 8.4-ounce can of Red Bull, the caffeine content in Prime's energy drink is considered to be "a lethal dose" for adolescents by the American Academy of Pediatrics. The American Academy of Child & Adolescent Psychiatry (AACAP), which has also studied the link between caffeine and children, says there is no proven safe dose of caffeine for children and suggests limiting caffeine to a maximum of 100 mg daily for kids ages 12-18. Though the energy drink is not intended for anyone under the age of 18, as noted on the warning label underneath the Nutrition Facts label, FDA (which hasn't set an acceptable level of caffeine consumption for children) said in an official statement on July 10 that it's "reviewing the concerns outlined in the letter" and will respond directly to Schumer.
Aspartame deemed 'possibly carcinogenic to humans' by international organizations
Various studies have been conducted on artificial sweeteners, such as aspartame, to evaluate their safety and potential side effects. Aspartame, a popular nonsugar sweetener used in several diet soft drinks (Diet Pepsi and Diet Coke, most notably), confectioneries and medicines, was recently deemed "possibly carcinogenic to humans" by the International Agency for Research on Cancer (IARC), WHO, and Food and Agriculture Organization (FAO) Joint Expert Committee on Food Additives (JECFA). In June, 25 scientists from 12 countries met at the IARC in France to discuss the carcinogenicity of aspartame, methyleugenol and isoeugenol. Aspartame was deemed "possibly carcinogenic to humans based on 'limited' evidence for cancer in humans;" however, JECFA reaffirmed the acceptable daily intake of 40 mg/kg of body weight. For example, a 150-pound person would need to consume more than 2,700 mg daily for it to be deemed unsafe. IARC and JECFA conducted independent but complementary reviews to assess the health risks associated with aspartame; this is the third time JECFA has evaluated the sweetener and the first time for IARC. According to Thomas Galligan, Ph.D., principal scientist at Center for Science in the Public Interest (CSPI), this news "should be of concern to consumers, food manufacturers and food safety officials in the U.S. and around the world." CSPI has long recommended consumers avoid aspartame because of its potential negative health effects. Scientific studies have shown aspartame can cause mood disorders, mental stress and depression, and long-term usage can even influence brain development, learning and memory.
Spirulina helps create new alt-chicken cutlets
Plant-based chicken has been growing in popularity, with more manufacturers cooking up versions with various plant proteins such as pea, soy and wheat. Israeli food tech company SimpliiGood by AlgaeCore Technologies Ltd. recently unveiled a new breaded chicken cutlet made primarily of spirulina, a blue-green microalgae that grows in both fresh and salt water. Composed of 80% minimally processed spirulina with added prebiotic fibers, the new product has the same appearance, structure and flavor of real chicken, according to company reps. Simpliigood, which produces a variety of meat and fish analogues made entirely from spirulina, uses a proprietary technology that creates neutral-tasting and scentless alt-protein products in any color or texture.
Veggie crackers with sustainability in mind
Simple Mills is modernizing the veggie chip game by putting regenerative agriculture at the forefront of its practices. The better-for-you food company, which is on a mission "to advance the holistic health of the planet and its people through healthier foods," unveiled new Cheddar Pop Mmms Veggie Flour Baked Snack Crackers. Made using organic butternut squash, red beans and cheddar cheese, the crackers include a half cup of vegetables per serving (50 crackers). Simple Mills began direct trade in 2020 and has since partnered with eight farmers across three U.S. states who prioritize regenerative practices.
Asian food tech company unveils fermented oat milk cheese
Nondairy cheeses and milks are all the rage. South Korean food tech company Armored Fresh is revolutionizing the plant-based cheese game with its new oat milk cheese, which is made with fermented oat milk. The company said the cheese mimics the sharp, salty and nutty notes of a dairy counterpart, and joins the brand's current offering of fermented almond-based cheeses. The oat milk cheese is currently available for foodservice in New York, with plans of expanding to additional states, retailers and direct-to-consumer markets in the near future.
Heather Carter is the associate editor of Food & Beverage Insider at Informa Markets. She has worked in B2B publishing for nearly a decade, covering a variety of topics, from tile to bedding to food & beverage industry.
Like what you're reading? Be sure to subscribe to Food & Beverage Insider's weekly newsletter so you never miss a "bite." Click here to subscribe or reach out to Heather Carter at [email protected] to learn more about being featured.
Subscribe and receive the latest insights on the healthy food and beverage industry.
Join 30,000+ members. Yes, it's completely free.
You May Also Like
---