Regional ingredients, flavors from India take center stage in innovative vegetarian meal kits
Regional ingredients, flavors from India take center stage in innovative vegetarian meal kits
After struggling to find authentic Indian food in the United States, a trio of friends created The Cumin Club, a meal kit service offering chef-curated dishes using fresh, local ingredients from various regions in India.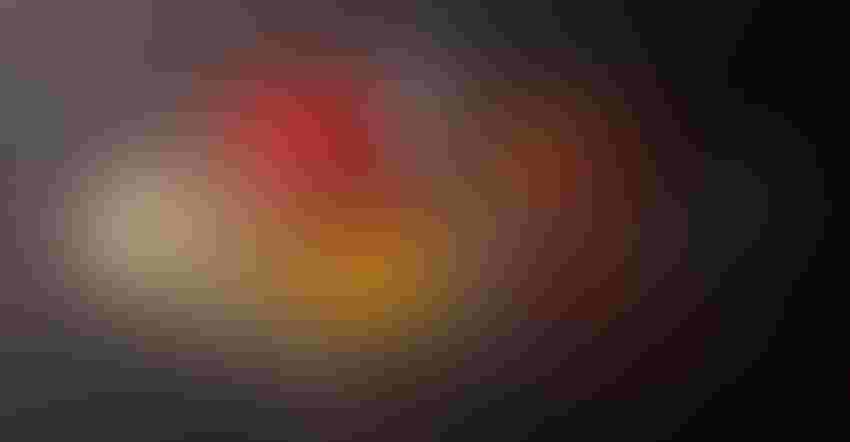 Rice, roti, vegetables and spices are staple ingredients in Indian cooking. Spices reign supreme in this South Asian cuisine, transforming ordinary ingredients into culinary masterpieces.
Offering sweet, smoky, peppery and tangy flavor profiles, various spices have put their mark on authentic Indian dishes. From the tangy notes of fenugreek to the spicy undertones from red chilis and garam masala, there are flavors that appeal to every type of eater.
Creating food products that incorporate these international ingredients, however, can be challenging. The founders of The Cumin Club nevertheless figured out a way to do it—utilizing a proprietary freeze-flashing method that takes more than 18 hours and creates more than 30 regionally inspired dishes.
"Freeze drying is special in that it removes moisture from the fully cooked food, thereby making it shelf stable, without the need to add any preservatives—not even natural preservatives like extra salt, oil, sugar or lemon," Ragoth Bala, one of the company's three co-founders, explained. "We see freeze drying commonly in other types of food like instant coffee and soup mixes, but no one has brought this technology into the [global] food space yet."
Bala, who moved to the United States to pursue a master's degree less than 10 years ago, partnered with former coworker Harish Visweswaran, who has a data science and digital marketing background, and childhood friend Kiru Rajagopal, who specializes in manufacturing operations in India, to launch The Cumin Club in 2019. The delivery meal kit service offers chef-curated dishes using all-natural ingredients from various regions in India.
"Our mission is to make authentic Indian food easily accessible around the world in an environmentally responsible and clean label format," Bala said.
The secret to the company's authenticity: sourcing hyperlocal ingredients.
Soil types and climates play a major role in The Cumin Club's concept
India is a diverse country in many ways, according to Bala, mainly due to its unique geographical location and topography. "India has eight different soil types and 6+ climatic zones, ranging from tropical climate in the south to temperate/alpine climate in the north," he explained. "Hence, the spices, grains and pulses are highly regional."
Take basmati rice, for example, which is used in the company's Dal Chawal and sourced directly from Punjab, where the dish originates. "More than 95% of the basmati rice is grown in North India (Punjab, Haryana and Uttar Pradesh), due to the favorable climate (20-30 C), soil type (alluvial soil) and abundance of water," Bala said.
This rice tastes and feels different than the rice used in the Ven Pongal, which is sourced from Tamil Nadu, Bala said.
Other critical components to the brand's dishes, such as spices and coconut, are also grown in the best-suited areas and cultivated by local farmers with whom the founders work with. "Spices tend to be highly regional, varying in taste, spice level, texture and functional benefits," Bala said. "While we could still make a dish out of the same spice from a different region, the taste is never on point; it's the difference between 8/10 and 10/10 on the actual taste from that region and we strive for 10/10 in all our dishes."
Saffron, which has various origins (Europe, Africa and Asia), is mainly sourced from the Himalayan belt in India because of the climate. That's more than 95% of it, according to Bala. "Additionally, we selected Grade 1 saffron due to its excellent aroma and color," he added.
Similar to spices and pulses, coconut is highly regional, with more than 90% of its production occurring in the five southern Indian states: Karnataka, Kerala, Tamil Nadu, Andhra Pradesh and Telangana. "Coconut requires sandy soil and a tropical climate," Bala said.
This attention to detail is one of the cornerstones of The Cumin Club because of the importance of regionality in Indian food. "Just like Indian isn't a language, Indian food as a whole does not exist," Bala added.
"India is a diverse country made up of a variety of cultures and cuisines. The Cumin Club's meals from each region stay true to that area in recipe, ingredient taste and texture. It's more about the cuisines of India at The Cumin Club, not Indian cuisine."
Heather Carter is the associate editor of Food & Beverage Insider at Informa Markets. She has worked in B2B publishing for nearly a decade, covering a variety of topics, from tile to bedding to food & beverage products. Reach her at [email protected].
Subscribe and receive the latest insights on the healthy food and beverage industry.
Join 30,000+ members. Yes, it's completely free.
You May Also Like
---