Upcycling: How to get certified
Upcycling: How to get certified
To help combat food waste, Upcycled Food Association (UFA) is working with hundreds of F&B brands across the country to certify products that utilize upcycled ingredients.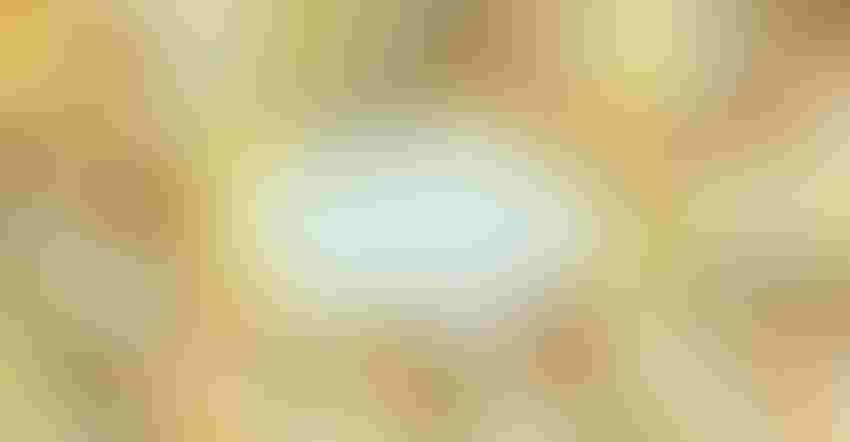 The food and beverage industry is increasingly focused on upcycling—repurposing food ingredients that have full nutritional value and are safe but for various reasons would have gone to waste—and Upcycled Food Association (UFA) is a driving force behind its efforts.
In 2021, UFA established Upcycled Certified, the first-ever certification for upcycled ingredients. The nonprofit works with the third-party certifier Where Food Comes From, which validates the products and ingredients are procured and produced using verifiable supply chains.
"Third-party certification increases transparency, builds trust and credibility, and demonstrates impact to value-aligned shoppers and retailers," Stacey Wilcox, brand marketing manager at UFA, said. "The innovative companies who produce these goods have strengthened their supplier relationships, reduced supply chain risks, and demonstrated their positive impact on climate change by committing to elevate and celebrate upcycled foods."
To receive the Upcycled Certified stamp, finished products must include 10% upcycled ingredients and ingredients must contain 95% upcycled ingredients. Currently, 374 products and ingredients have been Upcycled Certified from more than 60 different F&B brands, with that number "expected to grow at an annual rate of 15% over the next 10 years," Wilcox said.
Cabosse Naturals, a Barry Callebaut brand created in 2020, works with cacao farmer communities in Ecuador to produce its cacao fruit. The company utilizes the sticky white pulp surrounding the seeds to create pulp, juices, concentrates and powders, all Upcycled Certified, for food and beverage manufacturers all over the world.
"The [cacao] beans are 30% of the fruit, the pulp is 25% and the husk is 45%," Sylvie Woltering-Valat, head of marketing at Cabosse Naturals, said. "We're really looking at upcycling 70% [of the fruit] but focusing on the pulp to start with."
The company works with a lot of beverage brands (i.e., juices, waters, cocktails mixers and beers) and ice cream manufacturers, according to Woltering-Valat. "The cacao fruit has a unique fruity taste that we call 'fresh fruity,' and it's particularly suited for beverages and ice creams," she said. "Something new, refreshing and what really cuts through."
Confectionery is another category the ingredients are being used in, with some of the ingredients powering another artisan Barry Callebaut brand, Cacao Barry.
RIND Snacks, which has also received Upcycled Certified certifications for all its products, partners with small family farms and farmers in the United States that are aligned with the company's mission of "maximizing nutrition while minimizing food waste."
"We source a majority of our fruit from small, independent U.S. growers, based predominantly in California and Washington state, where we work with family farms and aggregators in these regions to source local, processing grade fruit in an effort to strengthen and support local and state economies and reduce RIND's carbon footprint," Matt Weiss, founder and CEO of RIND, said.
RIND's process begins with procuring "high-quality fruit 'seconds,'" fruits that are slightly irregular in shape or size and deemed cosmetically imperfect by retailers. "From there, our fruit undergoes a metal detecting and triple washing step, followed by custom slicing, and finished with a proprietary 'low and slow' heat dehydration process that maximizes the fruit's nutritional benefits and achieves the desired texture," he explained. "As a 100%, all-natural fruit snack, we avoid using sulfites, added sugar or other preservatives to enhance color and shelf life, resulting in an authentically healthy and nutrient-rich snack made the way Mother Nature intended."
The company also upcycles its pineapple cores to create a dried powder, which will serve as a seasoning component for a new fruit and nut snack line, RIND ReMix, launching in summer 2023.
Cabosse Naturals and its parent company Barry Callebaut have been partnering with UFA since its founding, Woltering-Valat noted, to promote how upcycling is "extremely relevant to brands and consumers."
For RIND, "sustainability is a core pillar" of its business, aligning with the mission of UFA. "We believe the end of one supply chain can be the beginning of an entirely new value chain, which is why our full product line is Upcycled Certified," Weiss said. "Last year, [our] whole fruit snacks helped eliminate over 1 million pounds of edible fruit waste from ending up in landfills and we're just getting started."
Wilcox added: "Upcycled food is a solution to food waste that is gaining momentum. By transforming food byproducts, surplus and scraps into nutritious and tasty products, upcycling reduces waste, saves resources and promotes a more sustainable food system."
Heather Carter is the associate editor of Food & Beverage Insider at Informa Markets. She has worked in B2B publishing for nearly a decade, covering a variety of topics, from tile to bedding to food & beverage products. Reach her at [email protected].
Subscribe and receive the latest insights on the healthy food and beverage industry.
Join 30,000+ members. Yes, it's completely free.
You May Also Like
---