Summer Fancy Food Show debuts its first-ever upcycling showcase
Summer Fancy Food Show debuts its first-ever upcycling showcase
For the summer edition of the Specialty Food Association's (SFA) Fancy Food Show, the Upcycling Food Association (UFA) educated industry professionals about the movement and showcased some of the industry's most innovative products utilizing upcycled ingredients.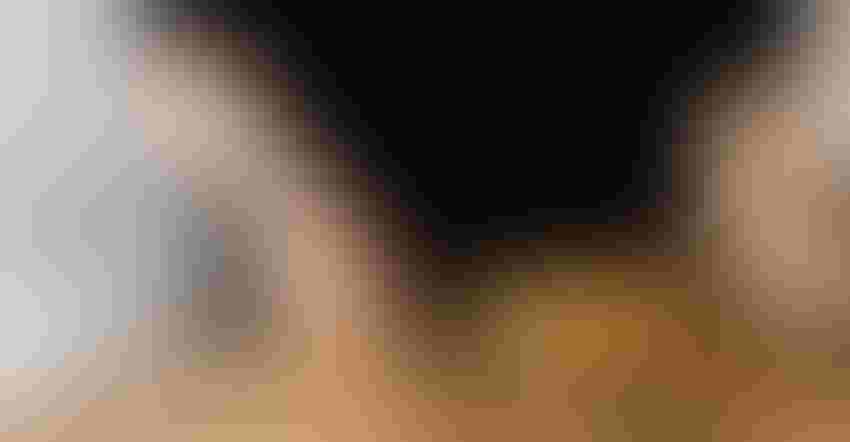 There is a lot to experience at the 67th Summer Fancy Food Show in New York. One of the most significant is the event's first-ever upcycling pavilion, spearheaded by the Upcycled Food Association (UFA), which took center stage on the second day of the event.
UFA, a nonprofit organization dedicated to combating food waste in the F&B industry—along with seven of its member companies—kicked off the day with an "educational tasting," appropriately entitled, "Taste the Future: The Upcycled Foodie Experience." UFA CEO Angie Crone explained how nearly one-third of the food produced in America goes to landfills each year, food that is completely useable and full of nutritional value, yet discarded because of "imperfections" such as shape, size and appearance.
In 2021, UFA created the first-ever upcycled certification, Upcycled Certified, which requires finished products to include 10% upcycled ingredients (with qualifying ingredients representing at least 95% upcycled material). Hundreds of products are currently certified, including ones that were on display at the show, with an expectation of that number to grow exponentially in the next decade, according to Crone.
Representatives from seven UFA companies—Barnana, The Spare Food Co., Still Good, Matriark, Renewal Mill, TBJ Gourmet and Confetti Snacks—showcased how upcycled food ingredients are being utilized in new, innovative ways (and that they can taste great, too).
Barnana, which is upcycling entire plantains (including the peel for added fiber and zero waste), currently works with 1,500 farmers in Latin America who utilize regenerative and fair farming practices. The company has more than quintupled its original database of just over 200 farmers to achieve its mission.
The Spare Food Co., which introduced its newest Spare Tonic flavor (Passion Fruit & Yuzu), uses upcycled whey that's a co-product (not byproduct) of strained yogurt. The probiotic- and electrolyte-forward beverages, which are made with only three other ingredients, can be consumed on their own or paired with cocktails or nonalcoholic beverages.
Repurposing spent grain, fruits, vegetables and pulps to create new food ingredients that can be used in everything from flours to baked goods, Still Good has helped divert close to 2 million pounds of food to landfills since its founding.
Matriark Foods is taking a similar approach with its pasta sauce business. The company works with a farm in Virginia to take the tomatoes that don't meet its specs and would've been otherwise discarded simply because of size and aesthetic to make three flavors of delicious, nutritious tomato sauce.
Women-owned company Renewal Mill, which is making waves in the baked goods category, utilizes upcycled byproducts from food manufacturers to make flours and baking mixes. It's also dabbling in the fermentation sector with its collaboration with Perfect Day, which creates products via precision fermentation, for its most recent vanilla cake and cupcake mix that is moist and full of flavor. As Renewal Mill Co-founder and CEO Claire Schlemme explained, the company is "using upcycled ingredients to bake a better future."
Thinking a bit outside of the box, TBJ Gourmet created a bacon jam from upcycled bacon ends that don't make the cut (literally) in bacon packages sold in the grocery store aisles. And Confetti Snacks, a Singapore-based company that now has a large U.S. presence, is elevating the traditional veggie chip game with global flavors and interesting combinations, including green curry mushroom chips, and black truffle carrot and zucchini chips.
There is much more to see at Summer Fancy Food Show, so be sure to check back with us for news of other topics and trends being highlighted from the floor.
Heather Carter is the associate editor of Food & Beverage Insider at Informa Markets. She has worked in B2B publishing for nearly a decade, covering a variety of topics, from tile to bedding to food & beverage products. Reach her at [email protected].
Subscribe and receive the latest insights on the healthy food and beverage industry.
Join 30,000+ members. Yes, it's completely free.
You May Also Like
---