Business Bites: Get ready for Fi Europe with our big preview
Business Bites: Get ready for Fi Europe with our big preview
On this week's plate: Fi Europe prepares for next edition in Frankfurt, Germany; SolvEat unveils bioactive solution for functional food products; Mitra9 creates functional beverages with centuries-old herbal ingredient; and more.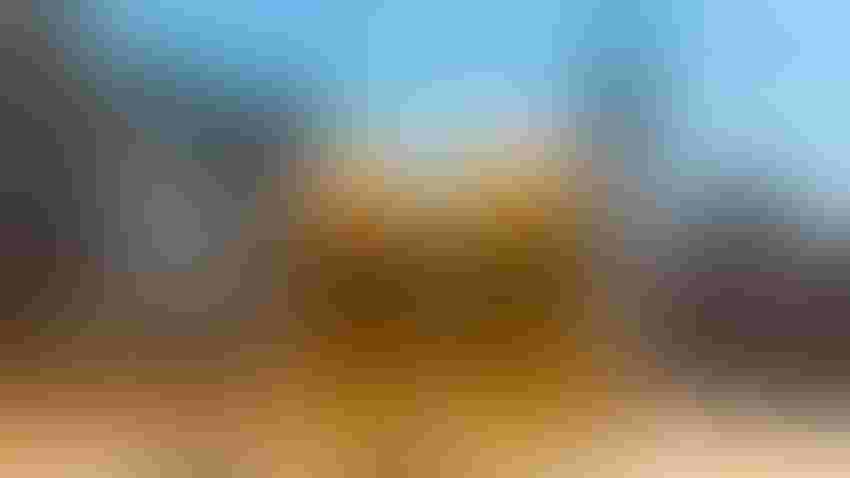 At a Glance
Fi Europe is scheduled to take place in Frankfurt, Germany, Nov. 28-30, featuring more than 1,200 F&B exhibitors.

Israel-based food tech startup SolvEat creates dark chocolate bar prototype using new functional, herbal ingredient.

Functional beverage company Mitra9 crafts kava-infused beverages with better-for-you positioning.
Fi Europe is only one week away. The world-renowned event, held in Paris in 2022, heads to Europe's largest financial hub, Frankfurt, Germany for the 2023 edition. Also in Business Bites, Israel-based food startup SolvEat, which recently announced its first bioactive solution for functional food products, is one of the 1,200-plus exhibitors showcasing some of the latest innovations in the industry at the event. Learn more in this week's column.
Fi Europe 2023 takes over Germany
One of the world's leading exhibitions for food and beverage ingredients, Fi Europe takes place Nov. 28-30 in Frankfurt, Germany. The event is the European counterpart of Food ingredients North America (FiNA), co-located with SupplySide West, held each year in Las Vegas. Fi Europe is expected to welcome more than 1,200 exhibitors and 25,000 attendees globally and will also feature more than 30 hours of tailored education for F&B professionals. Because of its success at previous editions, the event is also welcoming back the Future of Nutrition Summit, held Nov. 27 at the Movenpick Hotel in Frankfurt. The one-day, in-person summit will feature 10 educational sessions, with a host of knowledgeable speakers detailing the latest innovations from across the food chain to revolutionary food technology. Click here to register.
SolvEat introduces first bioactive solution for functional foods
Food tech startup SolvEat collaborated with boutique chocolatier Ornat to develop a dark chocolate bar prototype featuring its new bioactive solution, which will debut at Fi Europe. The patent-pending herbal solution Solv-S-Balance is composed of eight different plants—including Threeleaf goldthread (Coptis chinensis), Chinese foxglove (Rehmannia glutinosa) and Chinese hawthorn (Crataegus pinnatifida)—which the company said is designed to potentially help people with prediabetes maintain healthy blood sugar levels when used as part of a regular diet. The solution was developed by SolvEat's R&D team and two leading Chinese medicine and herbal experts, professors Xia Long and He Yuxin. In vitro analysis confirmed the composition's sugar-balancing effect on muscle cells, demonstrating a significant uptake of excess glucose, comparable to the action of insulin. In a preliminary clinical observation, the chocolate prototype demonstrated abilities to reduce blood sugar by 10%-24% in the majority (10 of 12) of prediabetic participants; a full clinical is currently in progress. The chocolate prototype, sweetened with sugar alternatives such as monk fruit, is the first delivery system SolvEat produced for the new herbal solution. The microencapsulated formula may also be integrated into a variety of food applications, including snack bars, yogurts, crackers and cookies.
Mitra9 crafts functional beverages with kava
Functional beverage company Mitra9 is on a mission to create healthy, low-calorie functional beverages. The company's kava seltzers are caffeine free, gluten free and non-GMO, weighing in at only 10 calories per serving. Produced in four flavors—Strawberry Watermelon, Orange Dreamsicle, Lemonade, and Coconut Lychee—each 12-ounce can infuses 500 mg of kava (Piper methysticum) extract sourced from volcanic soils of the Pacific Islands. Kava is known for its calming and relaxing properties, offering a natural, herbal alternative for stress relief for many individuals. A 2004 scientific study found that 300 mg of kava may improve mood and cognitive performance, with subsequent studies and clinical trials also supporting the plant's potential to treat anxiety, as well as have anti-inflammatory and anti-cancer effects.
IFF opens first food and beverage lab in South Korea
New York-based International Flavors & Fragrances Inc. (IFF) is strengthening its F&B footprint. The company recently opened its first dedicated food and beverage lab in Gangnam, Seoul, South Korea. The new co-creation center, as the company calls it, will support local beverage, culinary, snack and dairy manufacturers. It features customer co-creation design spaces, an ultra-high temperature (UHT) dairy and beverage pilot plant for small-scale product testing, and a professional culinary kitchen for IFF's team to develop seasonings for instant noodles, snacks and sauces. As a supplier of xylitol and protein solutions in South Korea, IFF will also utilize the new lab to create functional products, including high-protein and low- or no-sugar solutions.
Beneo expands liquid chicory root fiber production
Functional ingredient company Beneo recently extended a production line at its plant in Pemuco, Chile, which enables processing capabilities that the company said will triple the shelf life of its liquid chicory root fiber Orafti Oligofructose LL. The prebiotic ingredient is a highly soluble dietary fiber derived from chicory root via a gentle, hot water extraction method. It offers binding and humectant properties for food applications such as cereal bars, as well as sugar reduction and fiber enrichment opportunities in bakery items, cereals and dairy alternatives. Scientific research shows inulin and oligofructose are internationally accepted, proven prebiotics that comply with the International Scientific Association for Probiotics and Prebiotics (ISAPP) definition. According to HealthFocus International's proprietary 2022 Global Trend Study, more than half (61%) of consumers in the Americas reported that they were extremely interested in prebiotics, an increase from 43% in the company's 2018 Global Trend Study.
Subscribe and receive the latest insights on the healthy food and beverage industry.
Join 30,000+ members. Yes, it's completely free.
You May Also Like
---