Business Bites: Plant-based ribs, glyphosate residue-free certification and more
Business Bites: Plant-based ribs, glyphosate residue-free certification and more
On this week's plate: Slovenian-based food tech company introduces animal-free ribs with edible bones; USDA makes progress with Partnerships for Climate-Smart Commodities; The Detox Project grants Ithaca Hummus certification for hummus products; and more.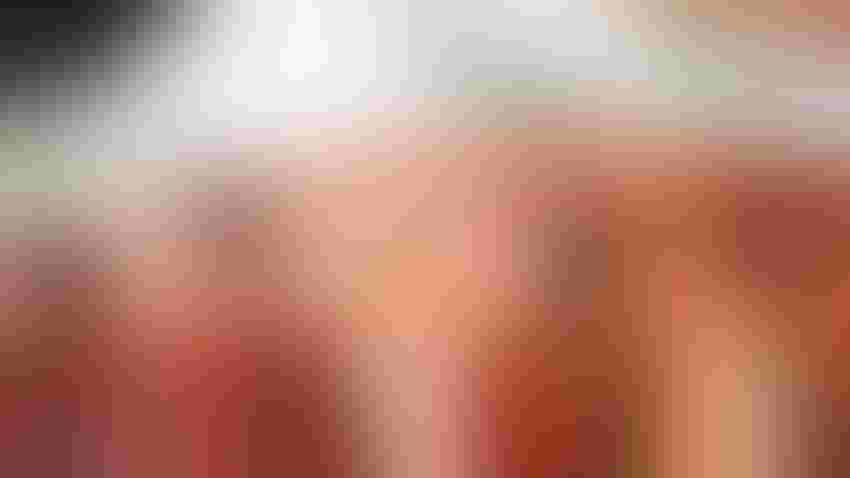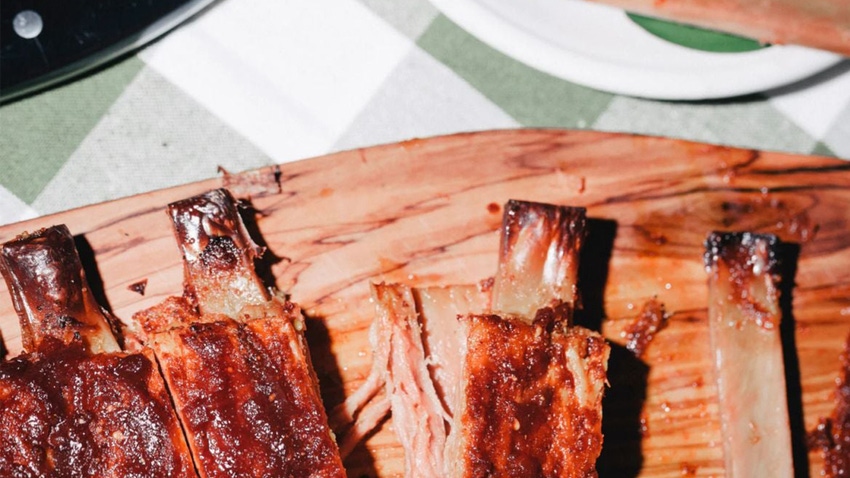 At a Glance
Slovenian-based Juicy Marbles' new soy-based ribs feature edible bones, made using the company's proprietary technology.

USDA finalizes agreements for more than 60 large pilot projects to promote climate-smart agriculture.

Ithaca Hummus receives first-of-its-kind Glyphosate Residue Free certification from The Detox Project.
Even more exciting things are happening in the plant-based space. Enter vegan ribs with edible bones, the newest invention from Slovenian-based food tech company Juicy Marbles. Also, USDA reflects on progress of Partnerships for Climate-Smart Commodities. Discover more in this week's column.
Food tech startup unveils plant-based ribs with edible bones
Plant-based foods continue to innovate the industry. Take plant-based ribs with edible bones, for example, the latest introduction from food tech startup Juicy Marbles. The company creates alt-meat cuts using soy protein, including a whole-cut loin and thick-cut filet, which highlight the marbling associated with red meat. The new bone-in ribs, also made with soy protein, only take 15 minutes to prepare. The standout feature: vegan bones that the company said can be fried, baked or air-fried "for a crispy snack with more protein than jerky" after the animal-free meat is consumed. A 3.5-ounce serving boasts 18 grams of protein and 6 grams of fiber.
USDA celebrates first anniversary of Partnerships for Climate-Smart Commodities
In September 2022, USDA announced a multi-billion-dollar investment in Partnerships for Climate-Smart Commodities, a nationwide effort to expand markets for America's climate-smart commodities. The agency pledged $3.1 billion for 141 projects involving small and underserved producers. To date, agreements for more than 60 large pilot projects have been finalized and 71 additional, smaller pilot projects are near completion. USDA said it expects more than 1,500 producers to be enrolled by October 2023, encompassing more than 1 million acres and 50,000 head of cattle—with those numbers expected to more than double by 2024. More details about the projects can be found here.
Ithaca Hummus receives Glyphosate Residue Free certification
As F&B companies strive to manufacture products with clean labels to meet consumer demand, one ingredient should be on their radar. Glyphosate is a common herbicide used to kill certain weeds and grasses and is used primarily in agriculture, according to FDA. Glyphosate has been a registered pesticide in the United States since 1974, per EPA, and is reevaluated every 15 years as a measure to ensure its safety and uses. EPA has established tolerances for glyphosate on a range of human and animal food crops, including soybean, corn, grains, oil seeds, and some fruits and vegetables, since certain trace amounts may remain in or on crops after they're harvested. Ithaca Hummus, New York-based producer of hummus and salsa dips, recently received Glyphosate Residue Free certification from The Detox Project, a research organization dedicated to increasing transparency in the food and supplement industries. All nine flavors of the company's hummus were certified. According to The Detox Project, the accreditation is awarded to products that have undergone testing by third-party, ISO-certified laboratories at least three times a year.
BioMADE announces 9 projects to advance domestic bioindustrial manufacturing, sustainability goals
BioMADE is a Manufacturing Innovation Institute (MII), which is making strides to help strengthen the U.S. supply chain. Sponsored by U.S. Department of Defense (DOD), DOD MIIs are a collective of organizations that seek to revitalize the U.S.' domestic manufacturing capability through strategic partnerships. The St. Paul, Minnesota-based company recently announced nine projects—seven focused on technology and innovation and two centered on education and workforce development—aimed at advancing DOD supply chain resilience and sustainability, reshoring manufacturing jobs in the U.S. and improving the domestic bioindustrial manufacturing ecosystem. The new projects, of which BioMADE is personally investing more than $10 million, include the production of natural rubber for military and commercial uses, conversion of waste into novel bioplastics, creation and assessment of healthy proteins and oils for the military, and development of skills for the next generation of the bioindustrial manufacturing workforce. Bioindustrial manufacturing uses biological systems, including microbes such as bacteria, yeast and algae, to create new materials or sustainable alternatives to existing, petroleum-based materials, according to BioMADE.
Nestlé launches first plant-based meat product in Chile
Plant-based food is not a new concept for Nestlé, as the brand's portfolio ranges from alt-seafood to vegan confectioneries. Plant-based meat, however, is one of its newest offerings. The world's largest food company recently unveiled a range of shelf-stable, plant-based cooking solutions in Chile under the Maggi Veg brand, including its first-ever, plant-based minced meat product. The three new products—Salsa Bolognesa (Bolognese sauce), Lentejas Ahumadas (smoked lentils) and Base Para Pino (meat alternative for plant-based empanadas)—boast high fiber and protein content. The Base Para Pino contains the seasoned soy-based meat alternative, which can be used in tacos and empanadas; Salsa Bolognesa features the soy-based meat with tomato and seasoning, a vegan spin on traditional Bolognese sauce; and Lentejas Ahumadas includes seasoned lentils, rice, vegetables and seasoning for a protein-packed soup offering.
Like what you're reading? Be sure to subscribe to Food & Beverage Insider's weekly newsletter so you never miss a "bite." Click here to subscribe or reach out to Heather Carter at [email protected] to learn more about being featured.
Subscribe and receive the latest insights on the healthy food and beverage industry.
Join 30,000+ members. Yes, it's completely free.
You May Also Like
---