Business Bites: New study reveals high levels of contaminants in baby food, SupplySide West returns this fall
Business Bites: New study reveals high levels of contaminants in baby food, SupplySide West returns this fall
On this week's plate: New investigation by Consumer Reports shows many baby foods and snacks still contain high levels of metals; SupplySide West/FiNA returns to Las Vegas this fall; Tofutti adds smoked cream cheese to vegan offerings; and more.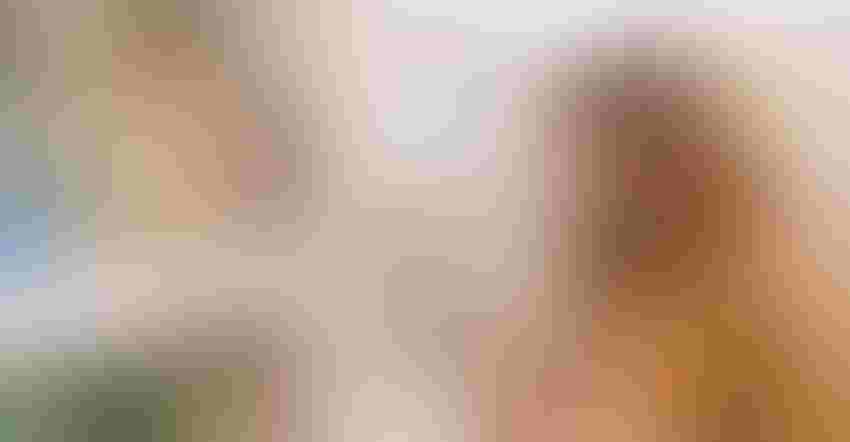 Parents and food scientists can both agree that any level of heavy metals in baby food is unacceptable. Though FDA created action levels to help lower levels of chemical contaminants in foods when they're unavoidable, an investigation by Consumer Reports proves unwanted contaminants are still present in many baby foods and snacks. Learn more in this week's column.
New report reveals many foods for babies still contain high levels of metals
Baby food manufacturers have been under a lot of pressure to reduce the amount of contaminants, specifically lead, in their products over the last few years. FDA recommendations and consumer feedback, however, may not be enough, according to a recent investigation by Consumer Reports, which showed many snacks and foods for babies still contain concerning levels of arsenic, cadmium and lead. Though the levels of these contaminants are getting lower in some products, the overall risk associated with exposure hasn't changed much in the last five years, per the report. The independent organization retested seven baby foods that its original testing in 2018 revealed high levels of lead, arsenic and cadmium in, and found three of the products actually increased in heavy metal content. Three other products decreased in heavy metal content, and one product remained the same. This go-round, the nonprofit consumer advocacy group tested a total of 14 products—a mix of fruit and vegetable purees, meals and entrees, and snacks (bars, puffs and teething wafers)—from four major manufacturers: Beech-Nut, Gerber, Earth's Best and Hot Kid. Half of the products were retested, while the other half were like products tested in 2018 that are no longer available on the market; at least three samples of each product were tested. The latest report showed that products made with sweet potatoes and rice posed the biggest risks. Three types of rice-based Happy Baby Organics Superfood Puffs had the highest average levels of arsenic and lead of all baby food products tested, prompting Consumer Reports to launch a petition calling on the company CEO to remove all rice-based puffs from the market until it can source safer ingredients without heavy metals.
SupplySide West/FiNA returns to Las Vegas in October
Registration is now open for this year's edition of SupplySide West/Food ingredients North America (FiNA), taking place October 23-27 at Mandalay Bay Convention Center in Las Vegas. The annual event brings together health and nutrition professionals from across the industry along with the latest and most innovative ingredients and solutions in the market. Upwards of 1,000 exhibitors and 18,000 professionals from all over the world are expected to be in attendance. There will be 14 in-depth education sessions covering everything from fermentation to F&B trends, as well as a variety of other educational opportunities on the show floor. Of note, don't miss the debut of the FiNA Theater, which features candid conversations with F&B thought leaders, as well as tastings, proprietary data trends and more. Click here to register.
Tofutti adds smoked cream cheese to nondairy portfolio
Alt-dairy products are booming, and brands are certainly taking notice. Tofutti, one the oldest and largest players in the plant-based dairy game, recently introduced a new flavor of nondairy cream cheese, Better Than Cream Cheese Smoked. Joining the brand's four other flavors of vegan cream cheese, it incorporates natural smoke flavors and bits of plant-based jerky. Company reps said the product was inspired by meat jerky, with a goal of mimicking the savory, smoky flavors of the popular on-the-go snack, but without the meat. Tofutti partnered with PlantX.com, an online marketplace for plant-based, vegan products, to offer the new product nationwide.
Daily Crunch unveils upcycled trail mix
Upcycling continues to gain momentum in the F&B industry. Daily Crunch debuted a new offering to its Uniquely Crunchy product line, Dill Pickle Sprouted Almonds & Pepitas, which is Upcycled Certified through the Upcycled Food Association (UFA). The treats are made by soaking almonds in purified water, activating and germinating or "sprouting," which creates a hollow core in the nuts and lends the uniquely crunchy texture and taste of the trail mix. The woman-owned brand collaborates with Cleveland Kitchen to source pickle ends and pickle juice for this flavor, which is launching nationwide in September.
Nortera launches frozen vegetable brand in the United States
Canadian frozen and canned vegetable processor Nortera is bringing its popular Arctic Gardens brand to the U.S. foodservice market. The company developed a proprietary preservation and freezing method that it says maintains the taste, color and nutrition of the vegetables. Arctic Gardens offers a range of pre-washed, pre-cut, ready-to-cook options, including single vegetables and vegetable blends. The latest launch features seven on-trend products—Fusion blend, Romanesco blend, Kalebanzo blend, Riced Cauliflower, Rice Pilaf, Mirepoix and Roasting Vegetables. The success of Arctic Gardens in Canada prompted the company to expand into the U.S. market.
Heather Carter and Tedi Delashmet are Food & Beverage Insider's associate editor and content producer, respectively.
Like what you're reading? Be sure to subscribe to Food & Beverage Insider's weekly newsletter so you never miss a "bite." Click here to subscribe or reach out to Heather Carter at [email protected] or Tedi Delashmet at [email protected] to learn more about being featured.
Subscribe and receive the latest insights on the healthy food and beverage industry.
Join 30,000+ members. Yes, it's completely free.
You May Also Like
---